New Service Capabilities
Stellar plans to unveil their advanced and improved Data Recovery Capabilities at this grand event. The new services will include recovery from Hardware Encrypted Hard Drives, SSD (Solid State Drive) & RAID recovery along with its trusted hard disk recovery services & software suits.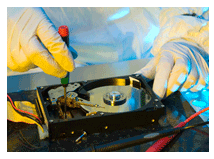 Recovery From Hard Drives With Hardware Encryption
Stellar is the first data recovery company in India that has been able to successfully recover data from Hardware encrypted hard drives. Like all other drives, these hardware encrypted drives too can succumb to failure. This added hardware encryption feature while greatly improves its data protection capabilities; it poses a tremendous data retrieval challenge. Stellar with its complete focus on continuous improvement and with the support of an expert in-house R&D team has been able to develop techniques through which data can be retrieved from hardware encrypted USB hard drives.
SSD Recovery Service
Stellar has studied every bit of SSD (Solid State Drive) internal drive & devised many powerful SSD recovery techniques to recover SSD data without any hardware, software limitation. The in-house R&D team of Stellar has analyzed various models and brands of SSD devices to develop many efficient recovery tools & techniques to recover your data from SSD. Stellar's efficient, risk free & systematic recovery approach assures up to 100% recovery of your invaluable data.
RAID Recovery Service
With our in-house R&D team along with data recovery experts, indigenous recovery techniques and state of art infrastructure of class 100 clean room, Stellar provides the best RAID data recovery services from all RAID levels & configurations. Stellar ensures maximum possible data recovery from all instances of data loss with minimum turnaround time maintaining confidentiality of data.