FICCI's 10th Homeland Security Conference 2018
One of the most trusted data recovery solution providers of the world, Stellar Data Recovery is participating as supporting partner sponsor in the FICCI's 10th Homeland Security conference to be held in New Delhi on 30th May & 31st May 2018. Mr. Sunil Chandna, CEO, Stellar Data Recovery will deliver an address on the topic "Technologies for Protecting Critical Infrastructure from Cyber Criminals".
Here Stellar showcased 'BitRaser' a managed & certified data erasure solution that fulfils internal & external corporate audit requirements with traceable reporting.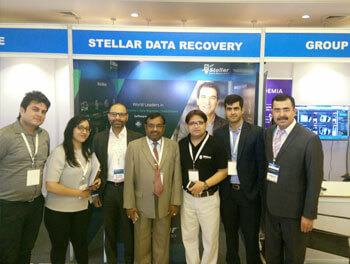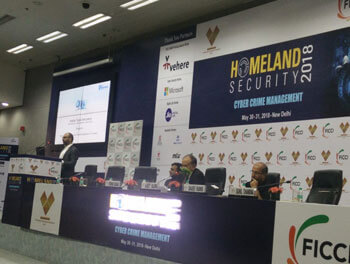 Federation of Indian Chambers of Commerce and Industry (FICCI) is organizing this conference on Cyber Crime Management to advance creation & application of systems & ideas to prevent cybercrime, boost 'Make-in-India' for cybersecurity, and offer a stage to Indian startups for knowing the needs of Government bodies and help them to imbibe native skills in cybersecurity.
The conference will have five sessions. The first session will be on Next Generation Cyber Technologies for Homeland Security. The second session will focus on Technologies for Protecting Critical Infrastructure from Cyber Criminals. The third will deal with Big Data for Intelligence and Security. The fourth session will center upon Make in India for Cybersecurity. The fifth and final session will pertain to Perspective of Security Forces dealing with Cyber Crime.
Conference attendees and speakers include top Government Officials, Intelligence & Police Force officers, Academia, Industry, and Think Tanks.
Stellar Data Recovery has been in the forefront to help Institutions and Industry alike to help overcome the crises situation posed by WannaCry and other ransomware attacks. Stellar has been playing thought leader role to help companies and institutions imbibe safe & secure media sanitization processes, thereby mitigating the risk posed by data theft & data breach.
As an important player for both global & domestic industry, Stellar Data Recovery's involvement both as an exhibitor and as a supporting partner sponsor in FICCI's Cyber Crime Management conference will play an important role in furthering the homeland security.
Strategic Alliance
Stellar, the Global leaders in Data Recovery Services invites all Hard Disk, Storage, Digital Media manufacturers etc. for Strategic Alliances for Products and Services mutually beneficial to both. Stellar is India's only professionally managed Data Recovery Company with State-of-Art-Infrastructure of Class 100 Clean Room for carrying out Data Recovery Services. Stellar's time bound services have created a mark in the industry with over 2 million happy customers worldwide.
Reach us: marketing@stellarinfo.com
Corporate Partners
Become a Corporate Partner with Stellar to avail various Corporate Benefits extended for all types of Data Recovery Services. Corporate Benefits include pre-defined special rates, free media pickup & drop facility with centralized billing for all services rendered at any of our 15 locations.
Reach us: partners@stellarinfo.com