INFOSEC MAESTROS Awards & Conference 2018
Stellar Data Recovery recently participated in INFOSEC MAESTROS Awards & Conference 2018 which took place on 6th April, 2018 at Mumbai. The conference was focused on current and future advanced attacks, state sponsored cybercrime, emerging trends and future insights from global security experts. This Award cum Conference cum Exhibition brought together industry's noted security experts, analysts and global vendors besides finally selected India's best and award winning 150+ CISOs / CIOs under one roof. It served as an excellent platform for companies to influence with brand profiling, networking, and to ensure market position. Some also used this platform to show their support for technology and its irrefutable contribution to business. At INFOSEC MAESTROS Awards & Conference 2018 , our National Sales Manager Mr. Pradeep Ghosh was one of the key speaker in the event here he presented certain "Best practices to maintain data confidentiality and privacy". Stellar also showcased BitRaser, a managed & certified data erasure solution that fulfils internal & external corporate audit requirements with traceable reporting.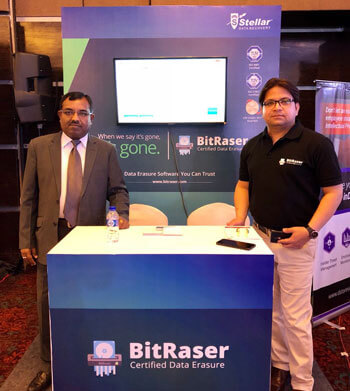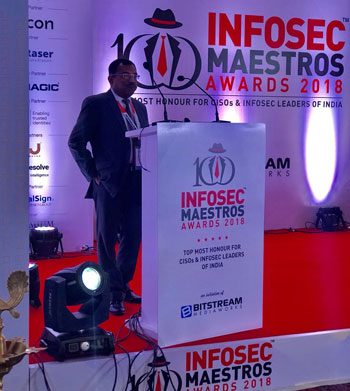 New Service Capabilities
Stellar Data Recovery will showcase their expert data recovery capability from SSD (solid state drive) & various RAID configurations along with their trusted hard disk recovery services & software toolkits.
SSD Recovery Service
Stellar has studied every bit of SSD (solid state drive) internal drive & devised many powerful SSD recovery techniques to recover SSD data without any hardware, software limitation. The in-house R&D team of Stellar Data Recovery has analyzed various modules and brands of SSD devices to develop many efficient SSD recovery tools & techniques to recover your lost data. Stellar's efficient, risk free & systematic recovery approach assures up to 100% recovery of your invaluable data.
RAID Recovery Service
Stellar is equipped with the most advanced data recovery techniques & the required infrastructure to recover deleted data & that is the reason we provides the best RAID data recovery services from all RAID levels & configurations. Stellar ensures maximum possible data recovery from all instances of data loss with minimum turnaround time maintaining confidentiality of data.
Strategic Alliance
Stellar, the Global leaders in Data Recovery Services invites all Hard Disk, Storage, Digital Media manufacturers etc. for Strategic Alliances for Products and Services mutually beneficial to both. Stellar is India's only professionally managed Data Recovery Company with State-of-Art-Infrastructure of Class 100 Clean Room for carrying out Data Recovery Services. Stellar's time bound services have created a mark in the industry with over 2 million happy customers worldwide.
Reach us: marketing@stellarinfo.com
Corporate Partners
Become a Corporate Partner with Stellar to avail various Corporate Benefits extended for all types of Data Recovery Services. Corporate Benefits include pre-defined special rates, free media pickup & drop facility with centralized billing for all services rendered at any of our 15 locations.
Reach us: partners@stellarinfo.com