Stellar Data Recovery in India – Local, But Global  
Updated on September 18, 2020
To make India self-reliant and generate employment for its citizens, the Government of India has been continuously focusing on 'going local' and 'Make in India' for the past several years. However, there are many companies in India which are following this mantra since their inception and contributing to society at large. One such proud Indian company is Stellar, a pioneer in the data recovery field, which has been helping individuals and businesses by developing data recovery software and offering services to recover their crucial data for around three decades. All the company's data recovery products are developed and tested in India only. With these locally developed products, it has been catering to the requirements of domestic as well as international markets.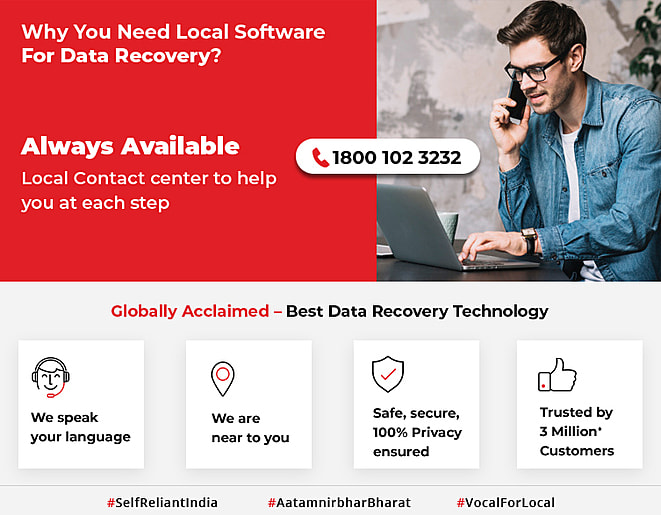 इस पोस्ट को हिंदी में पढ़ने के लिए यहां क्लिक करें।
Stellar Data Recovery In India – A Local Brand with Global Presence
Stellar has carved a niche for itself by offering world-class products globally. It has a satisfied customer base of more than 3 million, all over the world. To serve its customers in different regions with ease, Stellar sets up offices in the USA and Europe. This has also helped the company in expanding its reach.
The data care software products of the company are known for their incredible quality and value, with advanced features to fulfill both niche and broad needs of the users. The company consistently organizes its resources and efforts to develop innovative and future-ready solutions that are unrivaled on capability. These solutions are built with the core purpose of enabling comprehensive data care for users – in both consumer and enterprise segments.
Moreover, the data recovery products offered by Stellar are more effective than their Chinese and other foreign competitors. Also, Stellar data recovery services in India are the best and most trusted. Stellar is continuously striving to make available its 'Made in India' products in every corner of the world.
Contributing To Society
Stellar believes in the philosophy of 'giving back to the society'. Following this philosophy, it gives preference to Indian customers and offers its products at about 30% lesser rates in the Indian market.
Stellar is one of those Indian firms which understands its responsibility towards Indian society. The company has a vast pool of Indian talent, who is whole-heartedly contributing to the company's success and in turn, contributing to the nation-building. Stellar has a penchant for 'turning stones into diamonds', thereby, it picks raw talent and turns them into skilled professionals by providing on the job training. This skilled manpower has the ability to change the future of our nation.
Apart from these, Stellar conducts CSR activities such as the distribution of clothes, blankets, etc. among the needy. The company also considers its responsibility towards nature and regularly organizes tree planting exercises.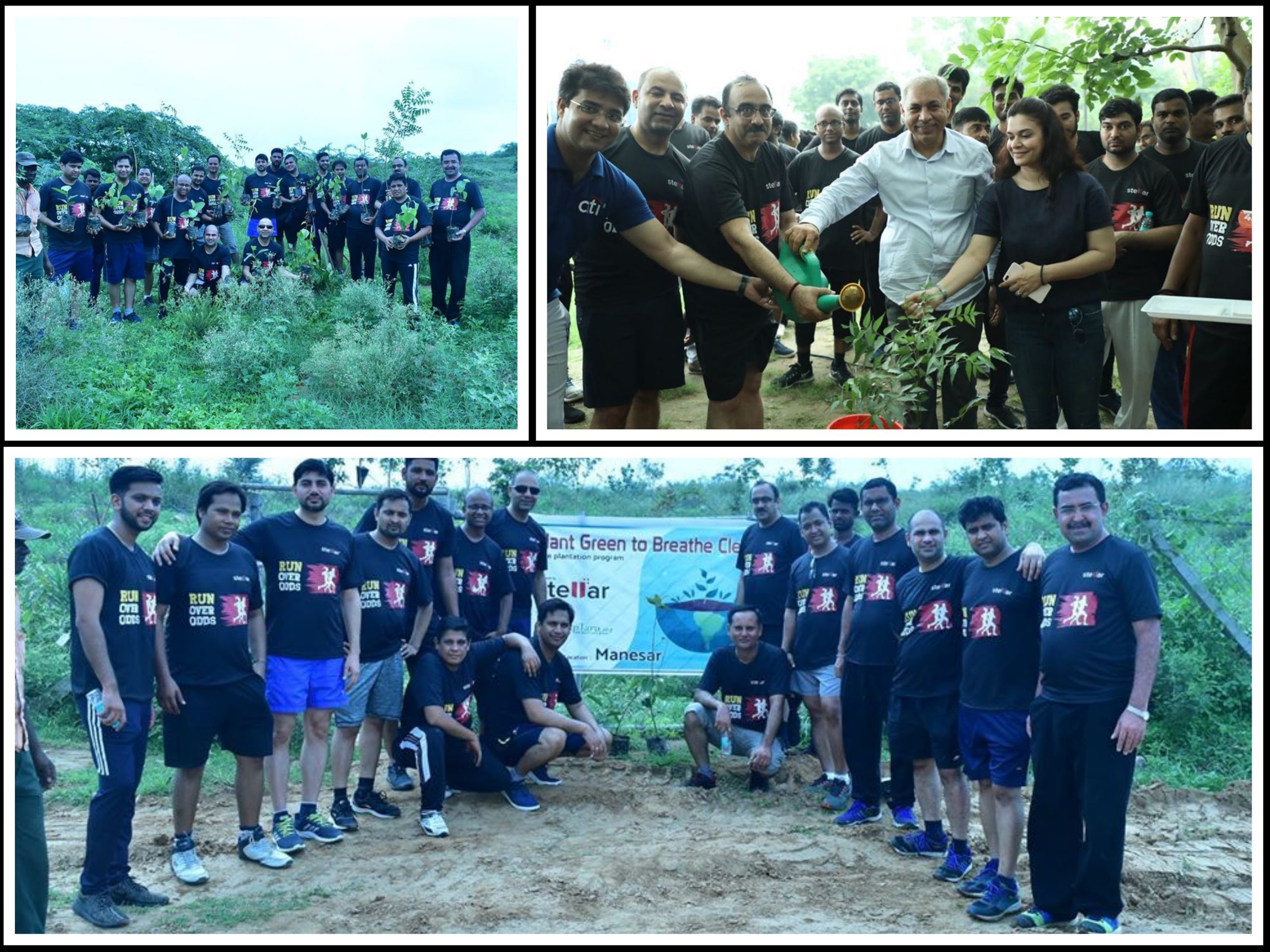 Going Forward
Every citizen can contribute to the development of the country. To make India self-reliant, it is important to 'Make in India' and to 'Buy in India'. The time has come to go "vocal about local". The more a person buy Indian products and services, the more he is contributing to the economy and making the country self-reliant. A simple motto like 'buy Make in India products only', can make a huge difference.