How to Recover Deleted Notepad++ Files?
Summary: Notepad or Notepad++ are used to jotting down important points quickly. People use notepad or Notepad++ to remember passwords, make quick notes, and also as a text editor. There can be instances where these files are deleted or the program crashes unexpectedly, thereby leading to data loss.
If this has happened to you, then don't worry. There is a way to recover deleted Notepad++ files. We are sharing the top 3 ways to recover deleted notepadd++ files, before you go through the blog,  we urge our readers to evaluate the Trial Version of stellar data recovery for windows and evaluate the functionality of the software. 

What are the Causes of Notepad++ File Deletion?
The crashing of Notepad++ is the primary cause of data loss within Notepad++ files. If you find that your Notepad++ keeps crashing whenever you open it, then chances are that you are dealing with a plugin issue. You may find your file to be blank upon opening it. In either of these cases, it is necessary to get external help to fix the issue.
Another common cause of data loss is human negligence or error. This refers to the accidental deletion of files that are within the Notepad ++ program. Sometimes, it may so happen that you permanently delete the file you need. In this case, you need to get professional help in order to be able to restore Notepad++ files.
Special Offer – Get 20% OFF on Stellar Data Recovery Software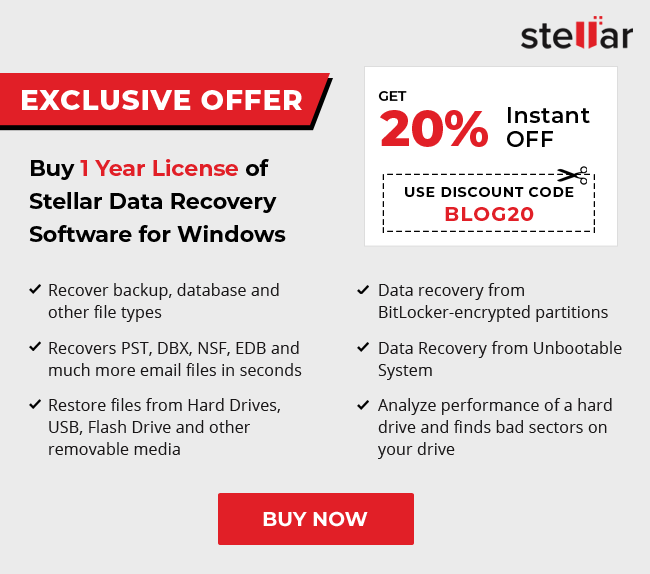 Data Loss Preventive Methods for NotePad++ Files
There is a way to prevent data loss from happening. To make sure that your data within your Notepad++ files are safe, the primary solution is to take regular backups of Notepad++ files
To do this, you can opt for the manual method or even go with an automatic backup. All you need to do is go into Settings > Preferences and then select Automatic Backup.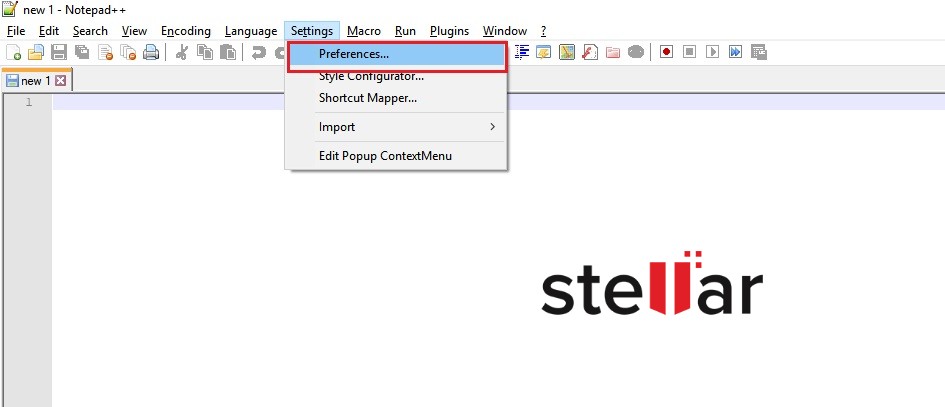 How to Recover Deleted Notepad++ Files?
Once data is already lost, the only solution is to recover deleted Notepad++ files. This process differs depending on whether you have taken a notepad++ backup or if you have no backup at all. Here are the steps you need to follow under both these cases:
With Notepad++ file Backup
If you have taken a backup of your data, but have now lost the original version, here is what you can do:
Click on the Notepad++ option on your computer and open a new file. On the top panel, click on 'Settings'. From the drop-down menu, select 'Preferences'.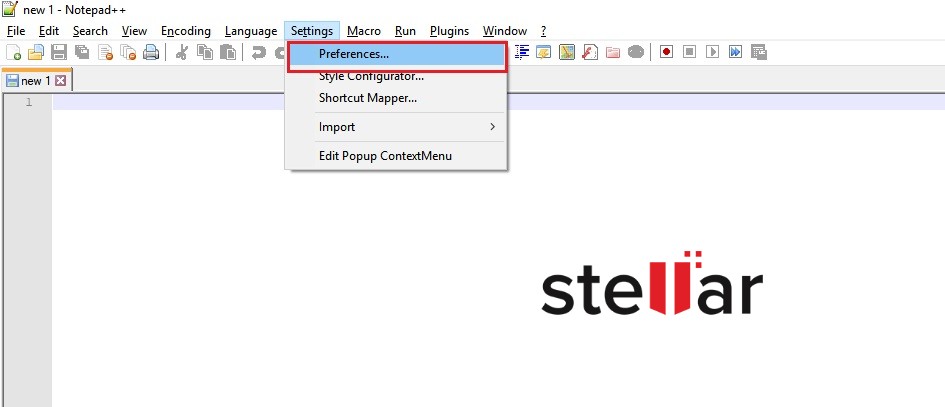 Once the window opens, you will see the address of the backup. Copy this path. Then, on the top, make sure that 'Remember current session for next launch' is selected.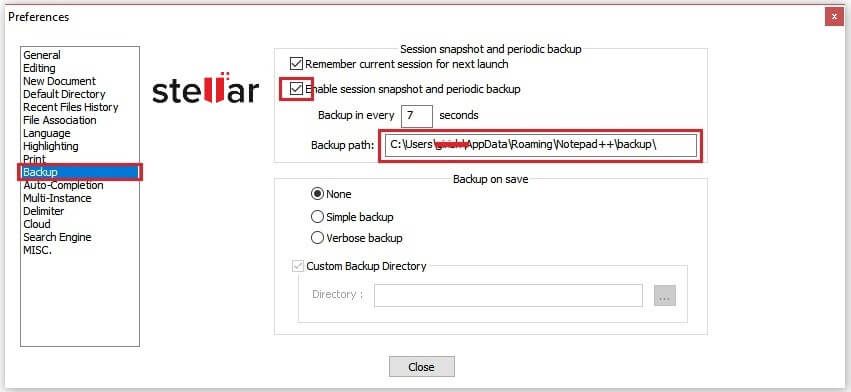 Go to Windows Explorer and then paste the address you copied. You will find all the backed up file versions in this location.

To select the most recently backed up version of your file, filter by 'Date Modified'. Then right click on your file and choose the option to open it with Notepad.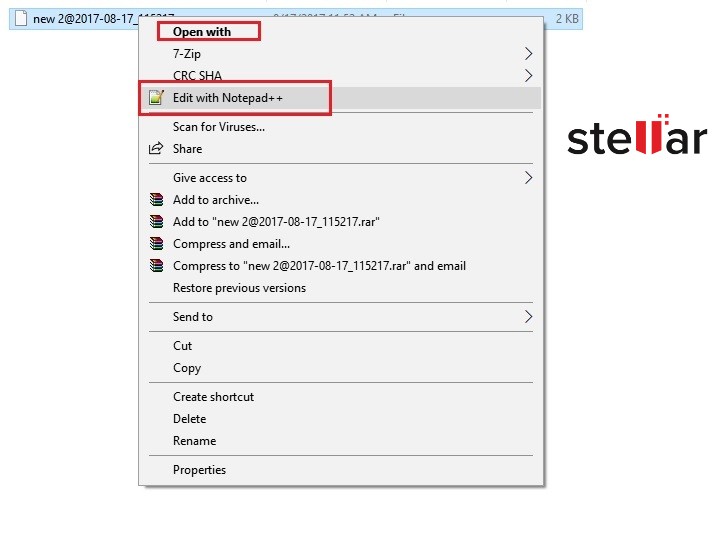 Once you do this, save the file to a safe location.
Without Notepad++ file Backup
Using Data Recovery Software
If you have not taken any backup of your data, then recovery is a little tricky. However, with Stellar windows data recovery software, this task is now definitely possible.
Download the data recovery software on your system. Run the installation and launch the program.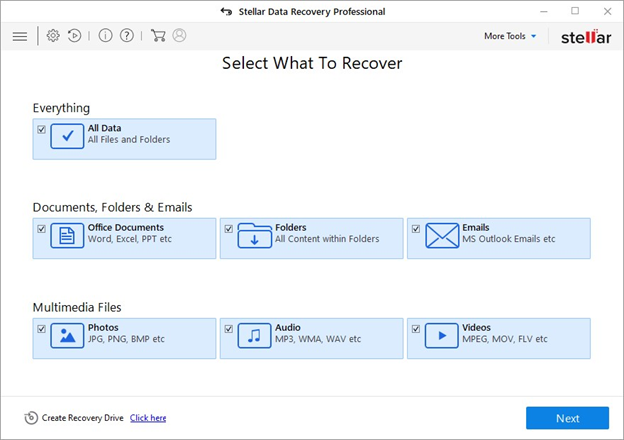 Select the folder where you want the scanning to start. This is the folder in which the software will try to search for lost Notepad ++ files.

Wait while the scanning process begins. During this step, you will see restored files appear on the screen. Search for the file you are looking for. If you find it, then stop the scan. Alternatively, you can wait until the entire scanning is done.

Once the scanning is complete, all you need to do is preview the Notepad ++ files and then select the ones you want to recover.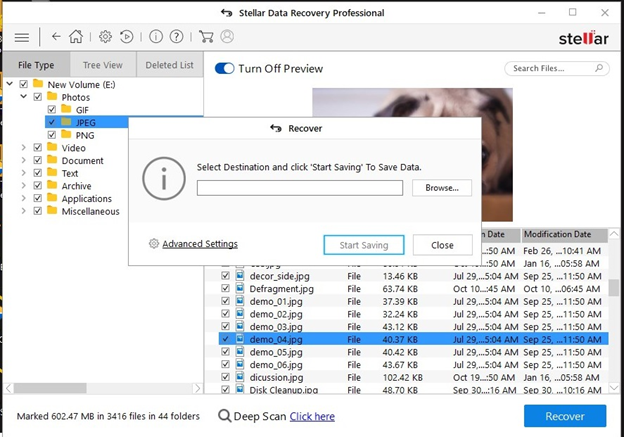 Now, your lost files will be back in your system.
Using Data Recovery Service
An alternative to data recovery software you can avail data recovery services to recover deleted files. Stellar offers quick, efficient, and safe services that will ensure that you get your deleted notepad++ files back instantly. Be it accidental deletion, corruption, physical damage, or even virus, Stellar will have a solution for you! With a success rate of over 95%, Stellar provides assured and confidential recovery for you. Their professional recovery services span across all file types and can assist you in getting your lost or deleted notepad files back.
Parting Note
Losing data is very common, yet frustrating. However, it does happen to a lot of people and is not something that is new or unknown. Data recovery experts like Stellar Data Recovery make the process of restoring deleted notepad++ files easy. With their high success rate, your data will be recovered in no time.
So, if you ever find yourself at risk of data loss and need Notepad ++ file recovery, then contact stellar data recovery.