Stellar Showcases its Latest Data Eraser Tools at Recommerce Expo 2022
Updated on October 3, 2022
Stellar Data Recovery – a renowned data care company – participated in the 3rd edition of Recommerce Expo, which was held on 18th, 19th, and 20th May 2022, at the Lalit Ashok, Bengaluru. The event was organized by Recommerce ECO (Urdhva Management Private Limited) with the support of the Ministry of Environment, Forest and Climate Change, Ministry of Electronics and Information Technology, Karnataka State Pollution Control Board, Bureau of Indian Standards, and Digital India.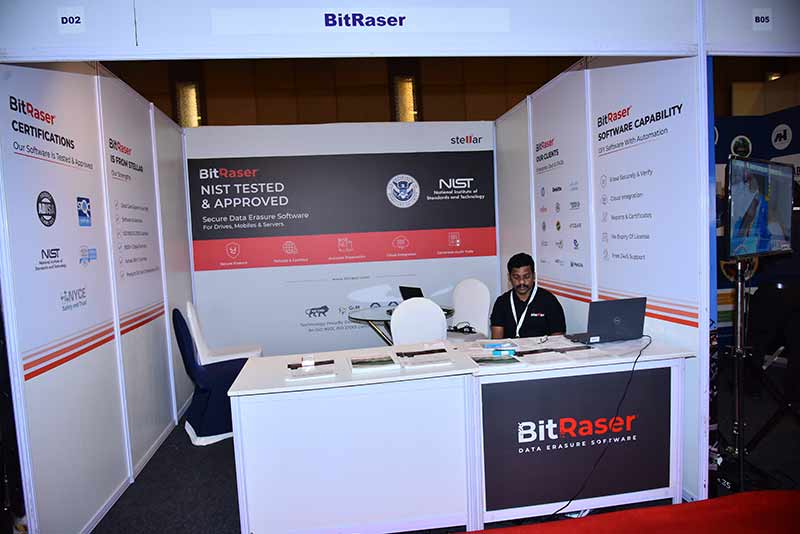 Stellar took part as an exhibitor and showcased its secure and certified data eraser software – BitRaser. This is an NIST-approved and certified data eraser software used to wipe sensitive data permanently from hard drives, SSDs, desktops, laptops, and servers. The software also generates a certificate of erasure that helps organizations meet regulatory compliance.
The third edition of the Recommerce Expo was focused on e-waste recycling and refurbishment, battery waste recycling and refurbishment, and automotive waste recycling and refurbishment. The event brought together the entire recycling industry under one roof: OEMs, component & service providers, battery technology companies, mobility service providers, software providers, charging systems and solution providers, investors, and others. The event offered an exclusive platform for companies and government bodies in the recycling industry to showcase their latest products, services, and innovations.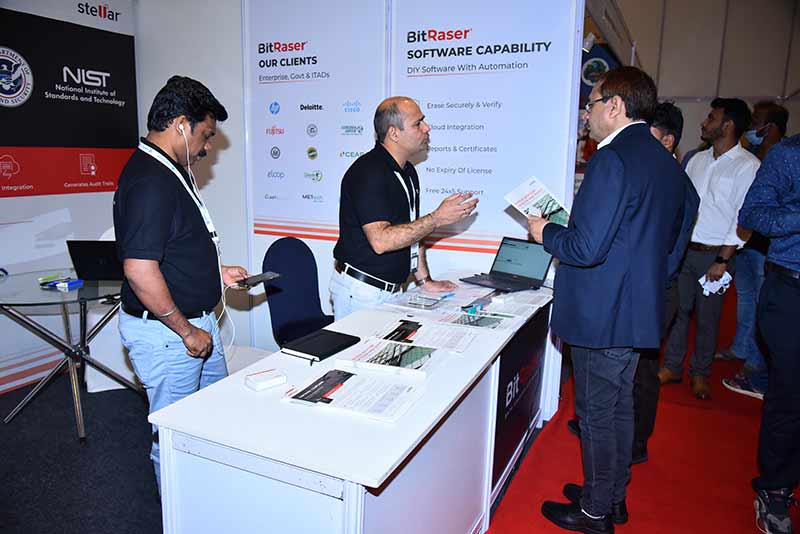 The first day was focused on e-waste and recycling. Many prominent speakers from the recycling industry shared their views on how to reduce e-waste and how to reuse and refurbish old IT assets. The team from Stellar met many recyclers and ITADs at the event and discussed secure data destruction techniques, recycling of storage devices, and other matters.
The second day was focused on battery recycling. The panelists discussed various topics including logistics challenges for heavy reuse of battery waste products and refurbished battery waste products to predict the scope and opportunity for lithium-ion battery companies.
The third day was focused on automotive recycling. The speakers discussed the steps taken by the Government of India for the value chain associated with automobile manufacturing and the car scrapping policy to become more productive and sustainable.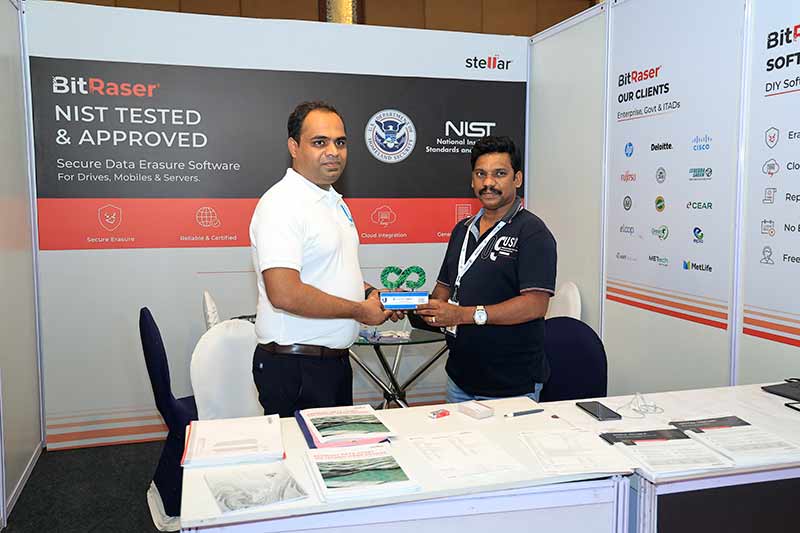 Partner and Customer Meetings: The team from Stellar met many prospective recycling partners at the event. Many existing customers of Stellar also visited them and discussed data wiping technology.
Join us and become our partner
BitRaser supports 24 different global standards (including NIST and DOD) used in data wiping technology. BitRaser is the only commercially available software tested and approved by NIST.
In addition to NIST standard, the software is also certified by HIPAA, ADISA, and STQC. Globally, many corporates, SI, MSPs, and recyclers trust BitRaser for their data wiping needs.
Become Stellar's partner to avail various benefits extended for data recovery and data wiping solutions.
Write to us at help@stellarinfo.com