Why Should You Erase Data, Before Selling or Exchanging Old Smartphone?
Are You Selling or Exchanging Your Old Smartphone? Make Sure You "Erase" Your Data!
Recent market research has confirmed that more than 500 million people were using smartphones in India as of December 2019, which is a 15 percent increase from 2018. A key reason behind this rapid growth is Chinese brands such as Xiaomi and Realme. They are offering the latest high-spec smartphones at cheaper rates.
Earlier, people used to stick to a smartphone for years. But now devices are changing hands (exchanged, resold) faster than ever due to affordable prices. Other Key reasons behind smartphone consumption trends include— availability of many makes and models. Consumers' preference for the latest technology, and lucrative exchange offer from online and offline retailers.
When you buy a new smartphone, you either sell it to a reseller or exchange it. Most users delete data or factory reset the device before picking any of these options. But they are unaware that deleting the data or formatting their smartphone doesn't remove the data from the phone memory. The data remains inside the storage and you can easily recover it by using data recovery software. This fact underlines an immense threat to your personal data that can be stolen from your used smartphone. This leads to implications such as identity theft, financial losses, harassment, and even legal troubles!
A lab investigation of second hand (used) devices conducted by Stellar ascertains this fact. The study had revealed low awareness levels among users regarding the secure disposal of their smartphones and other data storage devices. The study investigated a very large sample of 311 used devices and storage media. This includes mobile phones, memory cards, and hard drives. 222 of these devices contained Personally Identifiable Information (PII) and sensitive personal data.
About 71% (or 7 in 10) of these used devices were dumped by the users after formatting the device or deleting the data. A significant percentage of users had taken no action at all and the data was found accessible. Overall, the data on these devices could be easily recovered using data recovery software, and therefore was highly vulnerable to theft and misuse.
Leverage "Data Erasure" Instead of Deletion or Formatting Before Reselling or Dumping Your Old Phone
Smartphones are full of personal and sensitive data including photographs, videos, credit card details, bank account details, Aadhaar Card details, etc. Such data if it falls into wrong hands can pose a big threat to you. Hackers and data brokers can recover personal data from your old phone, posing threats in the form of extortion, financial frauds, identity theft, and more.
To avoid a data breach, ensure that the old smartphone you are reselling does not hold any personal data. Use data erasure software to erase the data from your old phone and ensure complete data privacy. Don't rely on deletion and formatting. 'Deletion' simply removes addresses to the files stored on phone memory, the actual files remain inside your phone. Similarly, 'formatting' is a method to prepare the storage media for reuse, it may not remove the data that can still be recovered.
Methods to Erase Data from Your Phone
There are 2 easy methods to erase data, which are based on using built-in encryption features in iOS and Android smartphones or using a powerful mobile erasure software, as follows:
Method 1: Erasure using Android or iOS encryption feature
For Android smartphones-
Go to Settings -> Security and tap on 'Encrypt Phone'.
Note: [The process will be time-consuming, so it is better to connect your phone with a charger before proceeding].
Now tap on 'Encrypt Phone' again and leave the phone for a while. The process may take an hour or two depending upon the amount of data stored inside the smartphone.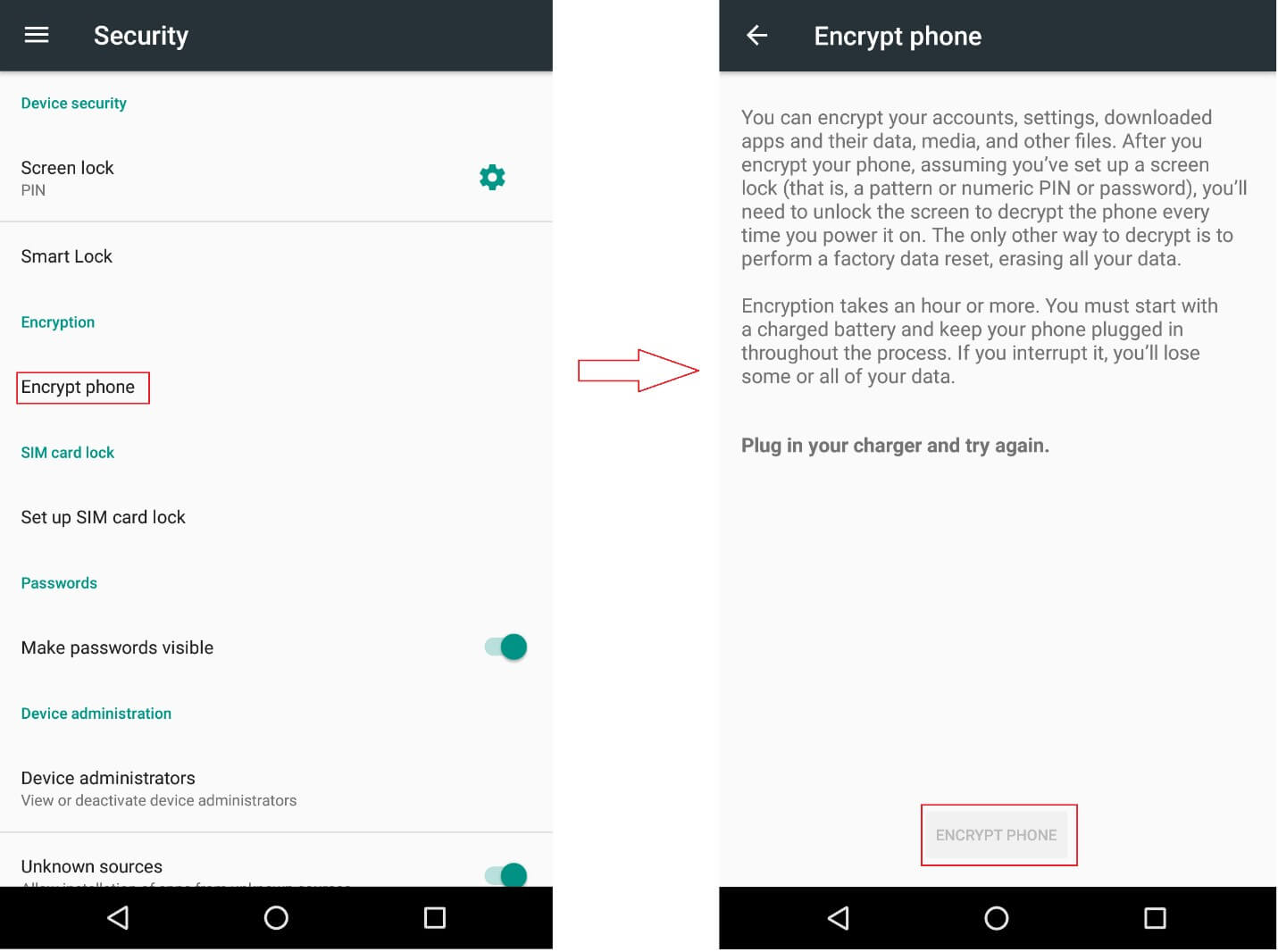 Now go to Settings -> Backup & reset -> and tap on the 'Factory data reset'.
On the next screen tap on 'Reset Phone'.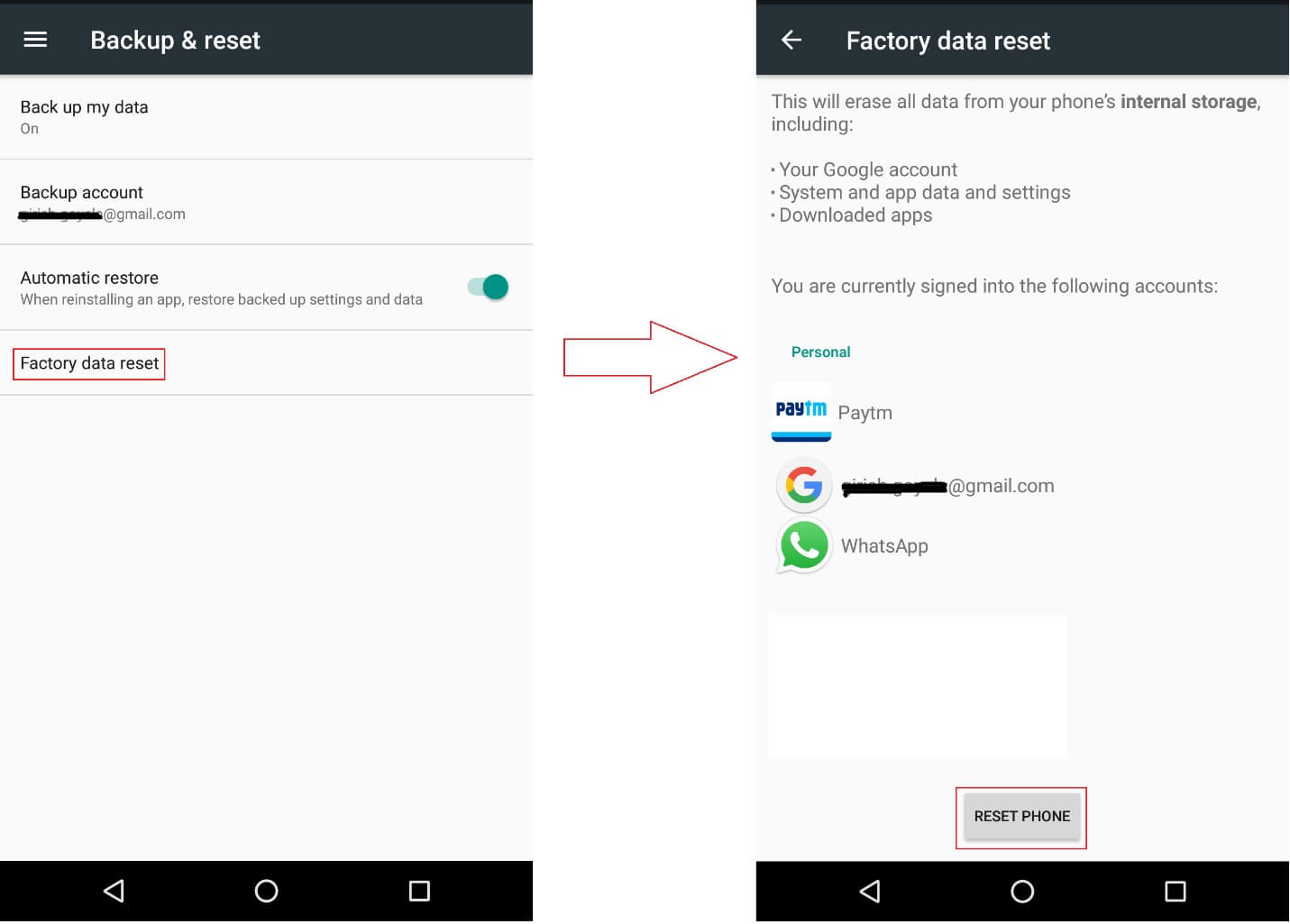 You have encrypted the files stored on your Android smartphone and reset it, securing data privacy.
For iOS devices such as the iPhone and iPad:
Go to Settings –> Tap on General
Scroll down and tap 'Reset'
Tap 'Erase All Content and Settings'.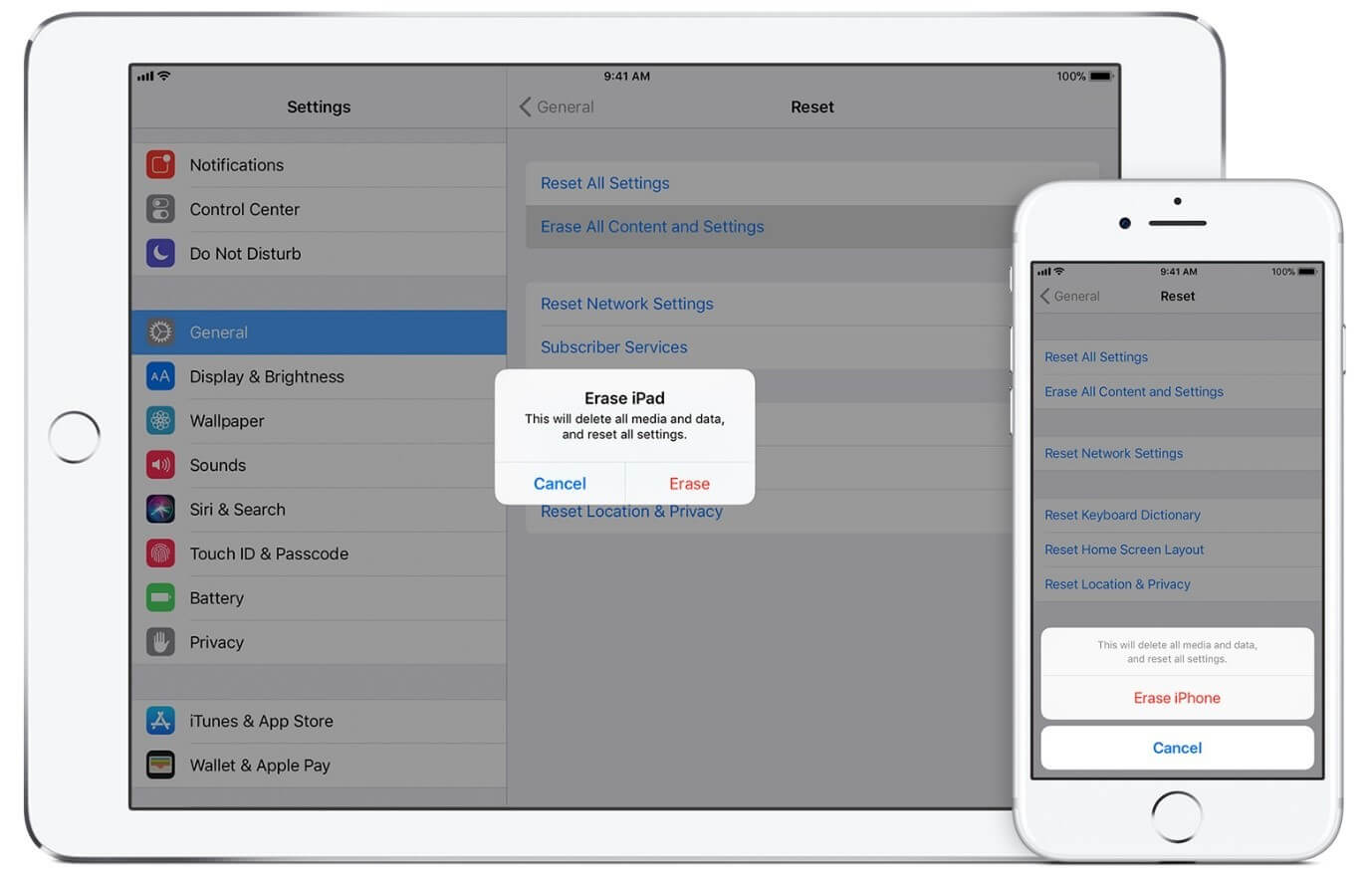 The data is securely erased from your iOS device
Method 2: Erase your Android Smartphone or iPhone using mobile erasure software
You can use the above methods to erase your personal data from old smartphones, but these methods are tedious and take time. So, if you want a secure solution to erase the data from your old smartphone, use BitRaser Mobile Eraser & Diagnostics software from Stellar.
This is a certified software, for erasing sensitive data from any Android and iOS devices beyond the scope of recovery.
To Conclude
Smartphone users in India are increasing day by day, and the availability of the latest smartphones at cheap prices is making users switch their old phones more frequently. Users are reselling their smartphones while purchasing a new smartphone. This can pose a threat to data privacy if the data is not securely erased. You can easily recovery phone data by using data recovery software if you deleted or formatted the data.
To ensure that your Android or iOS device doesn't contain any sensitive information. Encrypt the data by using inbuilt encryption utility or use a professional data erasure software such as BitRaser Mobile Eraser to securely erase your smartphone data.