How to Recover Deleted or Encrypted Data by Ransomware?
Summary: This blog guides about Ransomware Virus and Ransomware Data Recovery Methods that include:
What is ransomware?
How to recover data encrypted by ransomware attack?
Types of ransomware
What are the infection vectors of ransomware?
Symptoms of a ransomware attack
What are the precaution and prevention tips to avoid ransomware attack?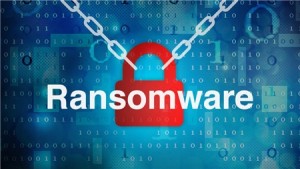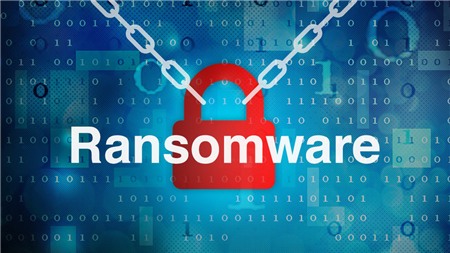 Imagine a situation where you lost access to your memories as well as official documents that you have been saving for the past several years. You tried to access each of them, but they all seem locked and carry the same file extension. You contacted your friend and got to know you have encountered the ransomware attack. Adding more, what can be worse, when you even do not have a backup for the same?
Does this imply that your data is lost forever? On the contrary, No. Let's look at how –  
Before looking forward to a ransomware data recovery solution,  is essential to have a better understanding of Ransomware. Read on to know more about Ransomware Virus Removal.
What is Ransomware?
Ransomware is synonymous with Malware or Trojan
It is a severe Online Threat
It can be called a PC based and Mac-based malicious software
Ransomware is a secure Revenue source for the cybercriminals
Ransomware is an online fraud that once enters your system to encrypt all data, locks PC and extorts money
A new malware that writers approach to gather funds for the illegitimate web activities
Types of Ransomware?
There are various types of ransomware:
1: Lock screen Ransomware
This type of ransomware usually locks the system and demands a ransom to grant you access.
2: Encryption Ransomware
This type of ransomware alters the files in the system and, in exchange, demands a specified amount to decrypt them.
3: Master Boot Record (MBR) Ransomware
This type of ransomware turns the operating systems in an unbootable state by overwriting affected PC MBR
4: Android Mobile Device Ransomware
This type of ransomware either permanently locks the mobile or steals its sensitive data, and later on, demands a ransom to unlock it or return the data.
5: IoT Ransomware
A more severe form of Ransomware. In this, the hackers are not interested in the data, rather in taking hold of the device.
What are the Forms of Ransomware?
Ransomware dates back to 1989. The worst thing about it is that it does not indicate any slowing down signs. Rather, it is evolving by the day. With the advancement in technology, increase in mobile device variant & Bitcoin, an anonymous payment method, it has become worse. Due to this, Cybercriminals are on the increase who are well-versed in evading law enforcement.
Some of the Known Ransomware Forms

Locky Virus
CryptoLocker Virus
TorrentLocker Virus
Pacman Virus
CryptoWall Virus
CryptoFortress Virus
WannaCry Virus
WannaCrypt Virus
Onion Virus
Wallet Virus
Gandcrab Virus
Bad Rabbit Virus
Cerber Virus
Crysis Virus
CTB-Locker Virus
GoldenEye Virus
Jigsaw Virus
KeRanger Virus
LeChiffre Virus
NotPetya Virus
Petya Virus
Spider Virus
TeslaCrypt Virus
ZCryptor Virus
What are the infection vectors of ransomware?
Ransomware Infection vectors are the reasons to get ransomware on your system.  These are as follows:
Email Vector
Most common vector
Installed on a user's machine
Involves email attachment masks as the innocuous file
In this type of a vector, the user usually receives an email with a link or an attachment to download. Now, when the victim opens it or install it without authenticating, it eventually results in a ransomware infection.
Drive-by-Download
A quickly-caught form of the Ransomware attack
Can be patched by software vendor easily
Have a stipulated time frame where software user is vulnerable
It is a cause of many infections. It occurs when a user visits the compromised website along with a software plug-in, an old browser or an unpatched third-party application that can cause machine infection.  This compromised website uses its exploit kit, checks for known vulnerabilities, finds software bug and eventually exploits it for malicious code execution.
Free Software Vector
Most basic form
Comes in several forms such as free games, game "mods", bogus software, screensaver, etc.
With the help of this vector, the user can easily bypass any email filter or firewall. It is basic as users directly download file on its own.
Symptoms of a Ransomware Attack
When you cannot open a file
If you see alarming messages on your desktop
When a program generates a warning message for a countdown
If you see a window on your system indicating instructions on how to pay for unlocking your files
When you receive errors related to corrupt data, wrong file extensions, etc.
Windows opens ransomware messages that cannot be closed
When all directories files names changed
Who is targeted by Ransomware Attack?
Anyone can become a target of the ransomware attack despite who you are, where you are, what device you are using? Thus, it can happen at any point, anywhere, and with anyone. It can occur when you are making a transaction, working, sending emails, surfing, and much more. The laptop, system, mobile devices, and tablets all become soft targets. It just has to locate a way to enter the device, and once it does, it simply employs the encryption as well as ransom strategies.
How Does Ransomware Virus Get on Your System?
Ransomware can get into your system by browsing untrusted websites
It can spread in your system by opening as well as downloading files from unknown email senders
It can infected system by Pirated software installation as well as outdated software programs
Ransomware can get into your system by accessing PC that is part of the infected network
What to Do After a Ransomware Virus Attack?
Remove the infected system from the Network
Check the status of Restore point; if it is healthy, then make attempts to restore
Format and reinstall Windows to restore your system and files using backed up data
Try to access Shadow Volume Copy Service feature to restore older file versions
Boot system in the Safe Mode plus launch a deep scan mode of the antivirus software
Try to identify the ransomware attack from
Check for ransomware Decrypt tool
Use Windows Unlocker to clean up ransomware infected Registry
Immediately report the ransomware case to the local cyber-crime cell
Precaution & Prevention Measures against Ransomware Virus
It is imperative for users to keep their Windows Operating System up-to-date. If you upgrade to Windows 10, you will reduce the events of the ransomware attack to the maximum extent.
| Precaution | Prevention |
| --- | --- |
| Ensure to enable system protection as well as file history | Always back up your data on an external device |
| Stay alert to Phishing Emails | Say No to unknown links and download attachments from unrecognized sources |
| Say No to Macros loading in Office Programs | Always choose 'Show hidden file-extension' |
| Do not use Remote Desktop feature as much as possible | Bid Goodbye to all files running from LocalAppData or AppData folders |
| Practice two-factor authentication | Say Yes to Application Whitelisting |
| Always access password-protected or safe internet connection | Enable AppLocker and the BIOS clock back setting |
| Always avoid surfing on illegal download sites which are generally a breeding ground websites for malware | Make sure to use EMET |
| Regularly update your antivirus software | Set Windows Scripting Host to the disable mode |
| Ensure proper security for your database | Instantly disconnect from the Internet |
What if you are still not able to access your data?
There are three ransomware data recovery methods available for recovering encrypted ransomware data from any system. Let's look at each.
1: Recover Encrypted/Deleted ransomware data from Backup:
Encrypted ransomware files can easily recover by restoring original files from the external backup device. This can be done only in case if you have maintained a regular backup of your computer data in an external Hard drive, SSD, SD card, Pen drive, cloud storage or other storage devices.
 2: Recover Encrypted/Deleted ransomware data by Data Recovery Software
If there is no backup available, then you can use data recovery software to recover encrypted files from Hard Drive, SD card, Pen Drive and other storage media devices.
3: Recover Encrypted/Deleted ransomware data by using Ransomware Data Recovery Services
What if none of the above countermeasures and prevention work? Then, the next step would be to move to Ransomware Virus Removal Services. The services help you to recover your data seamlessly.
If a recommendation for the best recovery service provider is to be given, then go for Stellar Data Recovery Service Provider. The reason being, Stellar Data Recovery is a niche' segment in the field of Data Recovery. Further, the Enterprise is ISO 9001:2015- QMS & ISO 27001:2013-ISMS certified and highly accredited for its safe, secure, fast, and reliable services. The firm has its strong foothold in Vashi, Noida, Ahmedabad, Chennai, Chandigarh, Mumbai, Delhi, Gurugram, Bengaluru, Kolkata, Pune, and Hyderabad.
Few Other strength of Stellar Data Recovery are as follows:
Data Destruction assurance
Biometric Control infrastructure
Free doorstep pickup service
Data Encryption techniques Usage
No Recovery, No Charge* policy
State-of-the-art Class 100 Clean Room Recovery Lab
Risk-Free, Privacy Ensured
History of Ransomware Attack In India?
Gandcrab Ransomware Attack – A new version of ransomware virus "GandCrab" detected recently, Jan'2018. And similar to other viruses, it encrypts the files on the infected computers and asks victims to pay dash cryptocurrency as a ransom. This malware has some intriguing features that had never been detected in this viruses category before. To prevent infection with ransomware, It is advised to keep back-ups of your important data, use a security solution, and avoid accessing links or files from unsolicited emails. Read more about what is the Gandcrab virus and how to recover data from after Gandcrab attack.
Wanna Cry Ransomware Attack – Wanna Cry Ransomware Attack is on rising and On Friday, 12 May 2017, a large cyber-attack, has been affected more than 230,000 computers across 150 countries including India and demanding ransom payments. The Wanna Cry Ransomware attack has been done by multiple methods, including phishing emails, links, documents and on unpatched systems as a computer worm.
Infographics – India ranks 4th in Ransomware attack Infographic
Conclusion: Ransomware Attack is indeed an alarming situation. probably it can harm your reputation by breaching the privacy. Therefore, exercise above ransomware preventive measure to protect yourself from such situations. Further, if the effect of the Ransomware is such that none of the above solutions works, then you can opt for the suggested Ransomware Virus Removal Services to counter it.