Stellar Data Recovery Coverage by Zee News & Zee Business
Stellar Data Recovery has received extensive coverage by Zee News and Zee Business respectively.
The coverage by Zee News highlights the issue of data recovery from used/old mobile phones  (from those mobile phones wherein proper data erasure procedure was not followed). The show urges viewers to delete data of their old phones prior to resale of the same in order to prevent the risk of personal data falling into wrong hands.
The coverage by Zee Business showcases Stellar Data Recovery lab with its unique, one of its kind, class 100 clean room facility for data recovery. The show culminates with the challenge of data recovery from the anchor's iPhone and successful achievement of same by Stellar.
The coverage details and download links for the two prominent shows where Stellar was featured are shared below :
Show 1- DNA Show (Prime Time Show) on ZEE News
DNA (Daily News & Analysis) show, is one of the most popular prime-time show on Zee News, anchored by Sudhir Chaudhary.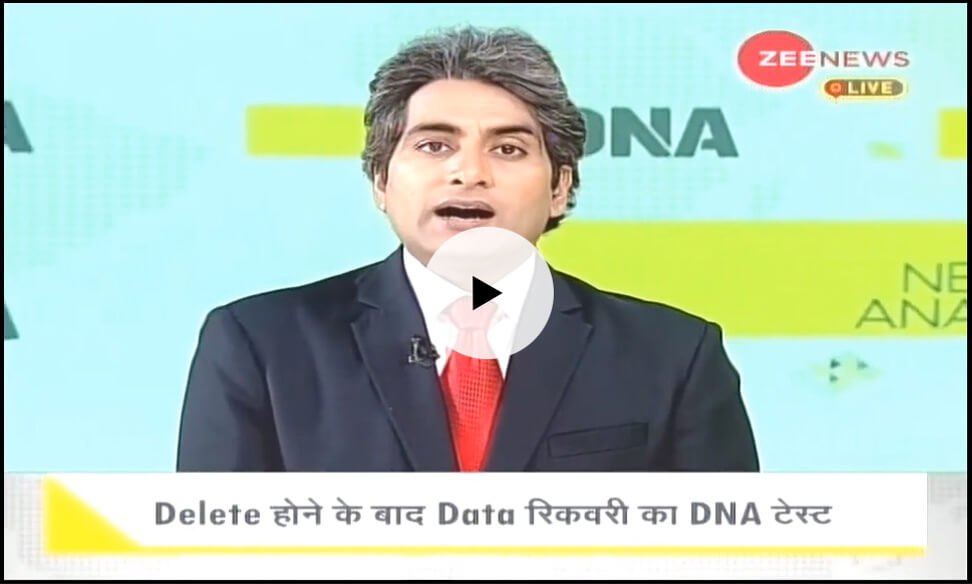 This episode showcases that data can be recovered from old/used mobile phones using simple data recovery procedure. A vast majority of sellers of an old phone are not aware of the fact that they are putting their personal data at grave risk by not following any secure data erasure prior to the sale of their phone.
Mr. Sunil Chandna, CEO Stellar Data Recovery explained the process of data recovery from mobile phones and importance of data sanitization which is critical to ensure data privacy and security of confidential & sensitive information for both individuals and businesses alike.
Show 2-  The Mobiles & Gadgets Show on Zee Business
The Mobiles & Gadget show is one of the most popular technology show which covers the latest updates on newly released mobile phones, gadgets and cutting-edge technology products that have entered the market. Mr. Dinesh Sharma is the anchor and producer of the show.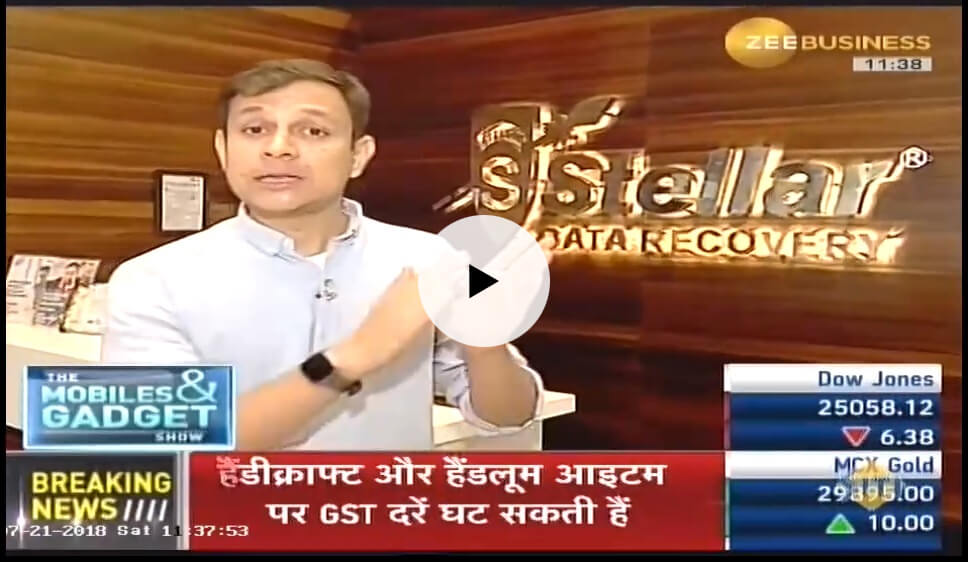 This special episode is shot in Stellar's head office; with extensive coverage of Stellar Data Recovery lab with its unique, class 100 clean room for data recovery. This is followed by an exclusive interview with Mr. Sunil Chandna, CEO, Stellar Data Recovery.
Mr. Chandna explains the process of data recovery in detail including the unique attributes of our Lab facility. This feature culminates with a challenge thrown by Mr. Dinesh Sharma of Zee Business to Stellar to recover deleted images from his own iPhone. Stellar takes up this challenge and passes the same in flying colors. All the deleted images are safely recovered much to the satisfaction and joy of Mr.Sharma.