RAW Drive Recovery: How to Recover RAW Files?
This blog explains the process of RAW Drive recovery of a Hard drive using Stellar Data Recovery software available for the Windows platform.
Stellar Data Recovery Professional for Windows has the innate ability to recover inaccessible data from a RAW storage drive or partition. The software's Deep Scan feature scans the RAW storage location sector-by-sector basis standard files signatures; the data recovery engine supports over 300 file types to cater a complete RAW recovery capability. Before we get to know the process of RAW drive recovery using the software, lets first understand what a RAW drive is?
What is a RAW Drive?
Windows 10 operating system formats a storage drive to its compatible file systems such as NTFS, FAT (FAT, FAT16, FAT32), or exFAT. This helps the OS to access and manage the formatted storage drive. A drive with unrecognized, damaged, or no file system is a RAW drive. This drive shows RAW on Disk Management. Moreover, when you try to open a RAW drive from File Explorer, Windows throws an error message and requires you to format the drive.
Below are the errors that you see whenever you try to access RAW Drive.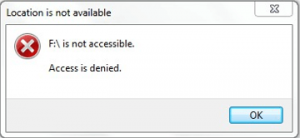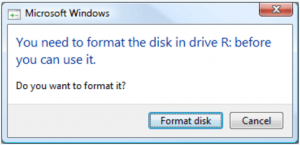 RAW Drive Recovery Using Stellar Data Recovery Software?
Catch 22 situation arises. If you format the RAW drive then all its stored data will turn inaccessible. If you do not format the drive, you cannot use the drive. The best solution is to cancel format the drive. Next, use Stellar Data Recovery software to scan the RAW drive and save the recoverable files to a different storage drive as elaborated next.
How to Recover Data from Raw Hard Drive?
To recover data from a RAW storage drive, follow the systematic steps as mentioned below:
Go to Advanced Settings – as shown below

In the 'Advanced Settings' option, select 'Add File Type' option.

Click on 'Add File Type'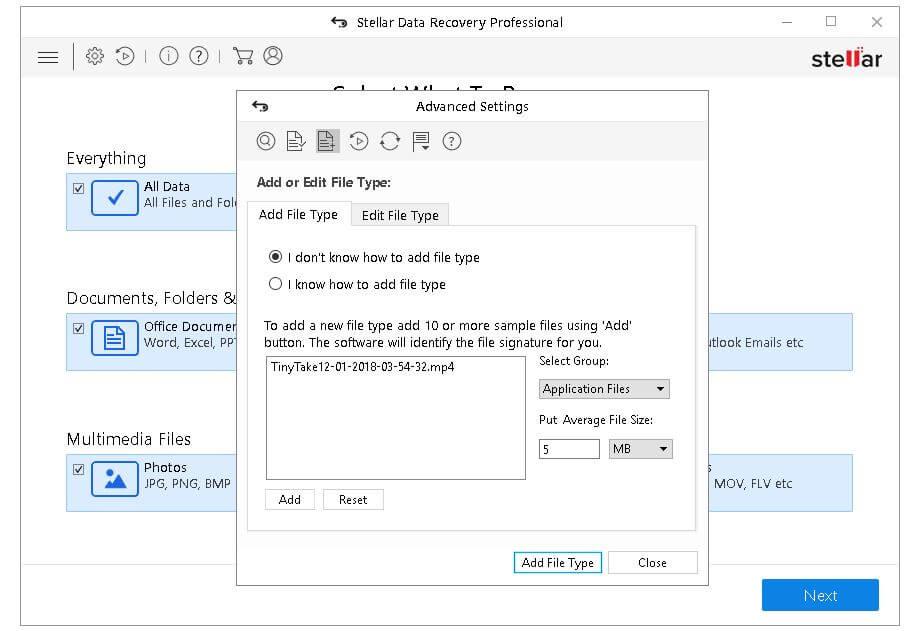 You can see you get 2 options, choose the desired option and insert File Signature.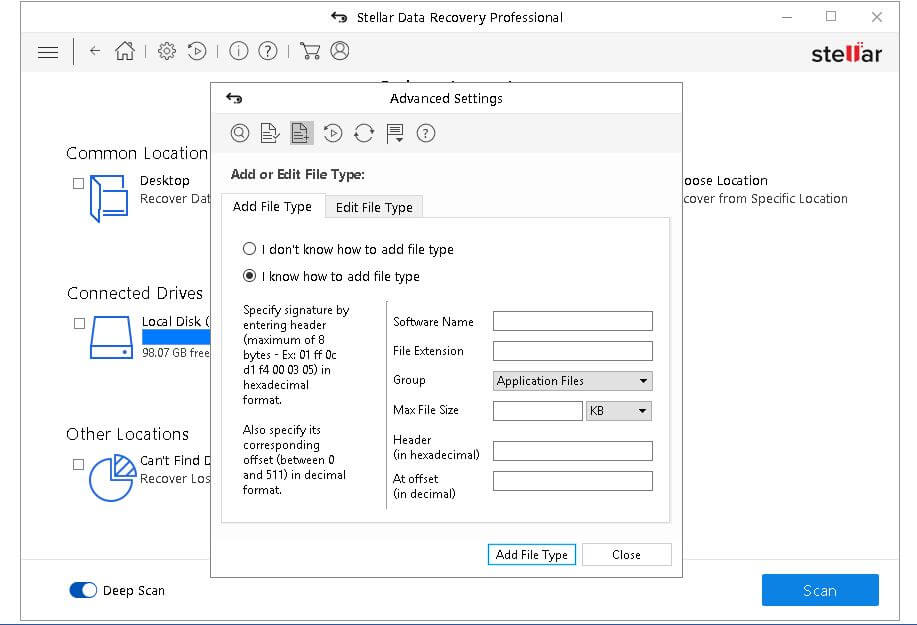 Wait to complete the Scan; click OK on the 'Scanning Completed Successfully' message box
Select a view type from left, expand the tree, and click a file to preview on the right pane
Select the required files and click Recover to open a recover dialog box
Browse a destination, click Start Saving, and wait until the save process is complete
Once the software has recovered the inaccessible data, you can check the recovered items from the saved location. Now, format the RAW drive as prompted by Windows using ' NTFS ' or requisite file system. Copy the recovered data back to the formatted drive. This way, you could recover data from the RAW drive and render the drive to a usable state.
Stellar Remote Recovery Services
Stellar is committed to data recovery needs across the country during the COVID-19 crisis. In continuation of our commitment to data care services and to ensure data loss does not hamper businesses or individuals, Stellar will be operating online and provide remote data recovery services.
We are available on Chat, Phone and Email.
Conclusion
A RAW drive is a state of storage drive in which its files system is missing. This asks for formatting to continue but leaves you with the data loss situation. You can get away with this predicament by using Stellar Data Recovery software to recover inaccessible data from the RAW drive. Download the software for free to test its capability.
RAW drive recovery is now possible with the use of Stellar Data Recovery Professional Software,  to know more or buy the software Click Here.