What's New in macOS Catalina?
Updated on October 31, 2023
macOS Catalina is the latest OS on Mac, which is now more advanced and has additional features as compared to the last OS Mojave. Its name is inspired by Santa Catalina Island,  popularly known as Catalina. The latest macOS edition was announced on 3rd June 2019 and was released on October 7th as macOS 10.15. On Oct 29th, an upgraded version—10.15.1 of macOS Catalina was released. In this blog, we'll see what all has changed and added in macOS  10.15 Catalina when compared with macOS Mojave.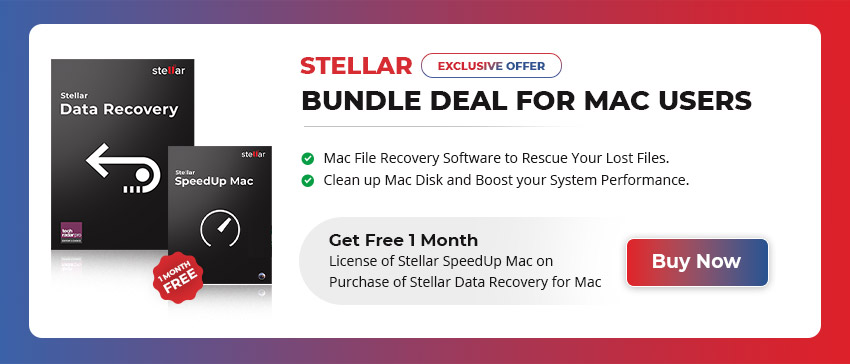 New Features in macOS Catalina
Apps get added features
Applications such as Photos and Notes that come with macOS Catalina are much more advanced. Given below are the features you get with Photos and Notes applications when you upgrade to macOS Catalina.
Photos-Allows to view photos by year, month, day, or view all
The enhanced Photos app makes it easier to find your photos. When you launch the app and select Photos under Library, you'll find a dropdown menu at the top of the screen. Click the dropdown and select Years to find photos bundled year-wise. Similarly, if you select Months or Days, the photos will be bundled accordingly.  If you want to see all the photos, simply select All Photos.
Removes duplicates and showcases best shots
Catalina OS allows the Photos app to learn from what you do. This is called machine learning or Artificial Intelligence (AI). Shots taken in a sequence are generally duplicate. With AI, the photo app removes duplicates and keeps the best ones only.
Identifies people, places, things, and events
Machine learning allows the Photos app to compare photos with the existing ones so as to identify people, places, things, and events. By using this feature, the Photos app can create collections, such as Memories that may be focused on an event, person, or both.
Notes app with Catalina has improved search capabilities. This enables you to search the text of choice. You can even search for objects in images on your notes.
2. Supports 64-bit apps exclusively
Known for its innovation, Apple had been talking about the discontinuation of support for 32-bit applications. The new OS Catalina supports 64-bit applications only. Hence, if you want to use an application with Catalina, make sure that it's a 64-bit application. For instance, if you want to recover data on macOS Catalina, use an advanced 64-bit application like Stellar Data Recovery for Mac which is fully compatible with macOS Catalina.
3. Use the iPad as a secondary display

Catalina has a feature called Sidecar. By using this, you can use your iPad as a secondary monitor to your Mac system.
4. Locate your Mac when it's disconnected or asleep
This feature overcomes the setback of macOS Mojave which allowed you to locate your Mac only when it was connected to the internet. With macOS Catalina, you can locate your Mac even if it's not connected to the internet or has fallen asleep
5. iTunes replaced with Apple TV, Apple Music & Apple Podcasts
iTunes no longer exists in the updated macOS. Instead, there exist 3 different apps— Apple TV, Apple Music, and Podcasts. Music and Movies that earlier were part of iTunes are now part of Apple Music and Apple TV, respectively. iTunes Store resides in the Apple Music app. For podcasts, you get a dedicated application.
While upgrading to Catalina OS, all iTunes items automatically move to their respective apps. 
6.Monitor and control app usage
Screen Time app added with macOS Catalina is of great help when you want to monitor and control the usage of your Mac system. You can create custom usage reports, view data related to the usage of apps, and set dedicated app or communication limits.
7. Dedicated, read-only volume assigned to OS

macOS Catalina runs on a dedicated, read-only system volume. This prevents writing data to the volume on which the OS runs.  It has other enhanced security features as well.  Gatekeeper feature provides enhanced protection against malware threats. It checks for any known security threats with the applications before you actually run them.

Moreover, if the installed apps need to access your data, they'll need your permission before doing that. macOS Catalina comes with Activation Lock feature which allows you to erase or reactivate your Mac system.
8. Enhanced Voice Control
There are major improvements to Voice Control. With macOS Catalina, you can now select items, click on them, and drag them with your voice commands.
Conclusion
macOS Catalina came up with some awesome features as discussed in this blog. Hence, upgrading would make your Mac much smarter than before. In this blog, we discussed all the new features in detail so as to help you make a decision about upgrading to macOS Catalina.
One of the key changes with macOS Catalina is that Mac Systems running this latest OS will now only support 64-bit software. Some of you may not like this change though Apple had been talking about the withdrawal of support for 32-bit applications for long. But to keep up with the advancements in technology, such changes are necessary.
Therefore, switching to 64-bit applications is the best choice for macOS Catalina users. For instance, Mac users who need to recover data frequently or even once can try out modern 64-bit data recovery apps such as Stellar Data Recovery for Mac. The software works flawlessly with macOS Catalina based systems and hence can save users from unnecessary hassle or threat of data loss.