How to Recover Data from Formatted BitLocker Encrypted Hard Drive?
Summary: BitLocker is a full volume encryption feature included with Microsoft Windows versions starting with Windows Vista. It is designed to protect data by providing encryption for entire volumes.  It was originated as a part of Microsoft's Next-Generation Secure Computing Base architecture in 2004 as a feature tentatively codenamed "Cornerstone" and was designed to protect information on devices, particularly in the event that a device was lost or stolen.
This blog is a guide to help customers to recover data from formatted Bitlocker encrypted hard drive, Stellar Data Recovery Professional is DIY recovery software that helps the customer to recover deleted data or missing partitions and also BitLocker formatted hard drives too.  Customers can try the demo version to evaluate the software functionality.

When you enable BitLocker on a hard disk, USB flash drive, or SD card, Microsoft Windows encodes the files and folders stored on the device so that only the permitted users can access the data. But sometimes, you might need to remove BitLocker encryption to access or open the encrypted drive. To do this, you have to erase or format the encrypted hard drive. There are several methods to do so. But once you've formatted it, recovering the erased data could be difficult. If you can't afford to lose your important data, we have data recovery solutions for you. You can follow the methods but let's discuss the possible reasons for formatting first.
इस पोस्ट को हिंदी में पढ़ने के लिए यहां क्लिक करें।
Reasons for formatting BitLocker Encrypted Hard Drive
There could be many possible reasons to get the BitLocker encrypted hard disk formatted. These reasons and recovery methods are discussed underneath.
Accidental Formatting: People might format their hard disks mistakenly. They might've been trying to format some other disk but end up formatting the disk that contains their important data and realize the mistake when it's too late.
Intentional Formatting: People may be unable to access their drive in case its file system has turned RAW. In such a situation, people usually format their disks to access the hard drive, but their data is lost as a result of formatting.
Virus attack: If your hard disk has been attacked by a virus, the data within your hard disk will also be damaged and might become unreadable. In this condition, your computer's antivirus or firewall might block the disk and force you to format it. In such cases, the Windows firewall might remove the BitLocker's metadata thereby resulting in data loss.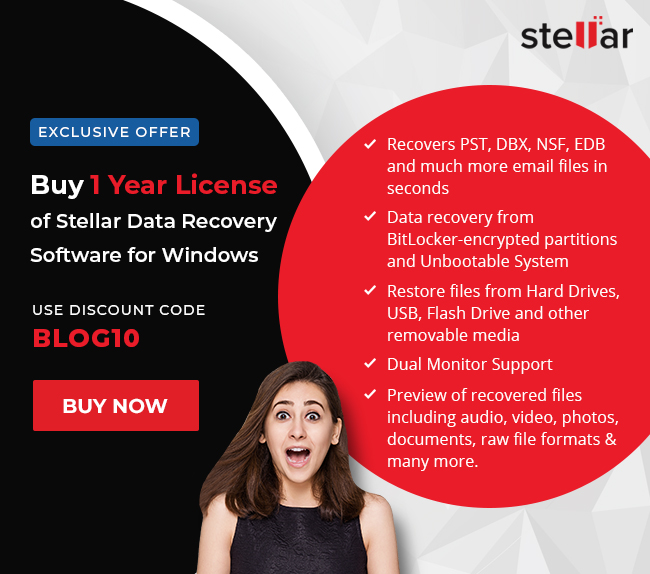 These are a few of the common reasons that lead to the formatting of BitLocker encrypted disk, and therefore loss of the data on the drive. The best way to recover data from formatted BitLocker encrypted drive is to use professional services for BitLocker data recovery.
BitLocker Encrypted Hard Drive Recovery
Stellar® is a trusted data recovery service provider with the required expertise and infrastructure for dealing with data loss situations of different kinds. It has demonstrable cases of successful recovery from encrypted hard drives. For instance, Stellar data care experts had recovered data from an encrypted drive that was formatted and also physically crashed.
So, if you wish to recover data from your formatted BitLocker-encrypted hard drive, Stellar Data Recovery could be your best bet. You can get an assessment done by bringing over your affected hard drive to one of the branch offices of Stellar Data Recovery. Here's a sample process Stellar Data Recovery follows to extract lost data from formatted BitLocker encrypted hard drive:
First, the drive is examined to confirm if it is in working condition
Then an image of the hard drive is taken in case it has bad sectors
Thereafter, the BitLocker password is entered to decrypt the drive
Next, a scan of the drive partitions is carried out to fix the errors by using Stellar Data Recovery's proprietary tools and software. The detailed process is explained below in the blog.
After this, each file and folder of the drive becomes accessible and is opened to check for anomalies.
Once all the recovered data is verified for accuracy and consistency, the process is regarded as complete.
Note:
Key/password is required to unlock the drive for data recovery
Ways to decrypt BitLocker encrypted hard drive
BitLocker encryption can be disabled in two ways:
Through Windows GUI
Log in with administrator credentials
Click on Start -> Control Panel -> System and Security -> BitLocker Drive Encryption
Look for the drive on which you want BitLocker Drive Encryption turned off, and click on Turn Off BitLocker
A message will be displayed, stating that the drive will be decrypted and that decryption may take some time. Click Turn off Bitlocker / Decrypt the drive to continue and turn off BitLocker on the drive
It might take some time to decrypt the drive and remove BitLocker protection.
Through Windows PowerShell
You must have Windows PowerShell installed for this.
Note: If the partition with the operating system contains any automatic unlocking keys, the cmdlet to disable BitLocker encryption won't work. You can use the Clear-BitLockerAutoUnlock cmdlet in PowerShell window to remove all automatic unlocking keys to disable BitLocker for the partition.
Launch PowerShell in administrator mode
Execute the following commands:

PS C:\>$BLV = Get-BitLockerVolume
PS C:\>Disable-BitLocker -MountPoint $BLV

Verify that the decryption is on way through the following commands:

Execute the command: PS C:\> Get-BitLockerVolume
Check decryption progress in "Volume Status" & "Encryption Percentage"
Additional Reading: Stellar® Recovers 150 GB Data from a Self-Encrypting SSD Having Firmware Corruption
Recover Files from Formatted BitLocker Encrypted Drive
Stellar Data Recovery software can help recover lost, deleted, and inaccessible data from BitLocker encrypted windows storage devices. You can recover any file type from an encrypted or password-protected storage drive with the help of a stellar data recovery professional.
1. Install and launch Stellar Data Recovery Professional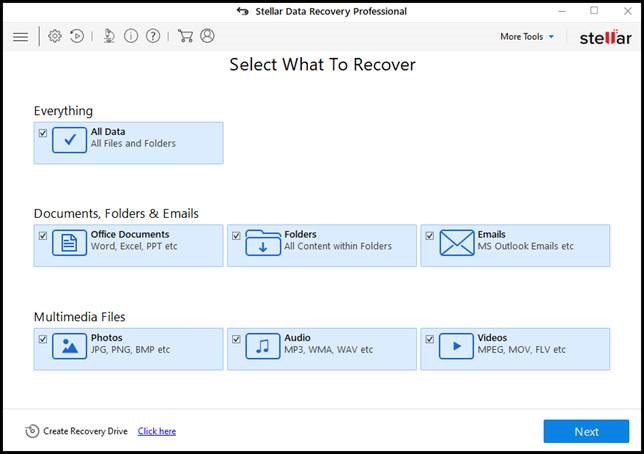 2. Now  ' Select What to Recover' screen, select the file type that you want to recover. Click 'Next'

3. Now Choose BitLocker encrypted Windows to drive volume and click 'Scan'.

Note: The software will prompt to ask for a Bitlocker password. Enter the password for accessing and to scan the drive
Note: In case you do not remember the BitLocker password, you cannot recover data from the encrypted storage media.
4. Once the scan is complete, you can preview the data, select files that you want to recover.
5. Now click on 'Browse' to choose a location to save files. We recommend the use of an external hard drive to save recovered data.
6. Final step is to click on 'Start Saving' to save recovered data.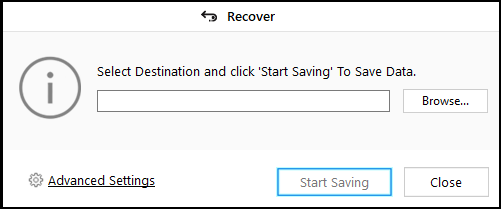 Summing it up
This guide is meant to help you recover your files that were lost due to mistakenly or intentionally formatting a BitLocker-encrypted disk. We hope you are able to recover your important data with the methods shared in this guide. We have made sure to introduce you to the most trustworthy approach for BitLocker data recovery. There might be other tools available online but they may cause loss of some data during the recovery process. So, it's recommended to seek the consultation of a professional data recovery service provider who brings particular expertise and experience in dealing with cases of data loss due to encryption.