How to recover Deleted Files from SD Memory Card?
To recover data from a SD/Memory card (micro/mini or SDHC/SDXC) , you need to remove the SD card from your phone, camera or any other device it's inserted in. Connect it to your PC with a Memory card reader and follow the steps below to recover the deleted files: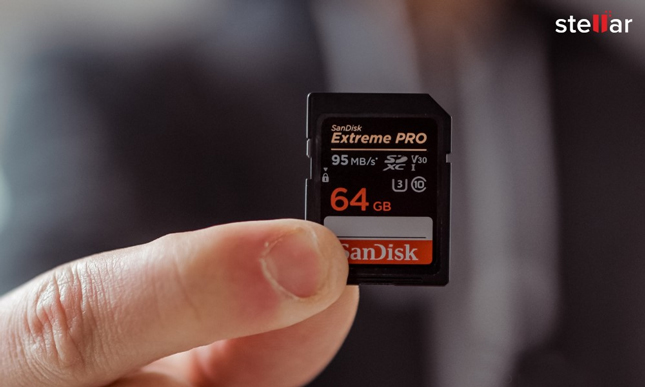 [NOTE: In situations of data loss, stop using your memory card immediately to avoid overwriting as that can lead to permanent data loss beyond recovery.]
Install and launch Stellar Data Recovery software on your Windows PC
Select the files you want to recover and click 'Next'
Choose the SD card volume listed under 'Connected Drives' and click 'Scan'
After the scan, click on a file to preview the content. If a desired file is not found, click 'Deep Scan' link at the bottom.
After Deep Scan, choose the files you want to recover and save.
Click 'Recover' and 'Browse' to choose a save location on PC.
Click 'Start Saving' and wait for the software to finish saving the recovered deleted files at your desired location.
Post recovery, transfer the recovered files back to your SD card. Also, check for any malware or corruption in the SD Card as a caution.
[NOTE: To avoid data loss, keep a backup of all your important files. But when backups are obsolete or unavailable, use a data recovery software immediately.]
Conclusion
There are a lot of reasons that can lead to loss of data. Both Windows and Mac OS have Recycle Bin or Trash respectively that stores deleted files for at least 30 days. Accidentally deleted files can usually be found in Windows or Mac systems in the Recycle Bin or Trash folders. But if these folders have also been emptied, or the files have been permanently deleted with Shift+Del keys, seek help from an effective data recovery software or contact data recovery experts on an immediate basis. Stellar Data Recovery is a reliable and effective software for recovery of all kinds of Windows storage media. The software supports all types of Windows or Mac-based media such as hard drive, solid-state drives (SSD), flash drives, SD Cards. It also supports complex storage units like RAID 0, RAID 5 and RAID 6 arrays.