How to Recover Deleted CCTV Videos, Photos or Footage ?
With the crime rate increasing each day, having an extra pair of eyes of a CCTV camera offer a peace of mind. Leaving an impression that there is someone watching out for your people or other things behind your back. Demand for CCTV cameras is on an upward swing; they are used in commercial setups and local households. Let us see how these security cameras are becoming a necessity in business premises and residential properties.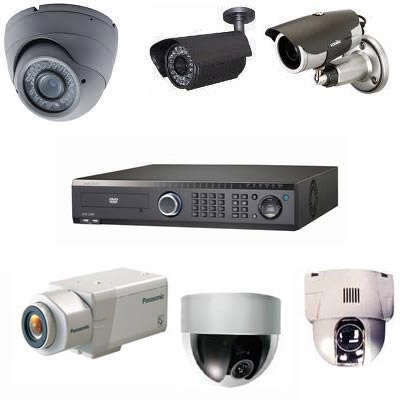 Business use: CCTV cameras serve as a boon for business ventures. It also helps to lower the cost and risk by safeguarding their assets with continuous monitoring. These CCTV cameras have replaced security guards. While enhancing the fidelity and accountability to 100% by furnishing real-time remote video surveillance.
Residential use: A majority of homeowners are investing in a CCTV camera to keep their home more secure. The aim is to keep a close watch on the kids and their activities, CCTV camera is a blessing in disguise.
Reasons for data loss from CCTV Hard Drive
Like every technology, CCTV cameras are prone to damage, which can lead to data loss. There is a need to pay some heed to the reasons of data loss from CCTV Hard Drive. Here are a few prime reasons that can result in damaged recorded videos.
Accidental deletion of CCTV footage, a type of human error which is nearly unavoidable.
Failed CCTV hard drive (logical and physical failure both)
Fire damage to the CCTV or DVR.
Availability of bad sector in CCTV hard disk drive.
Formatted, corrupted or damaged CCTV SD card or hard drive.
Restricted or no-access to videos or recordings due to malware or virus attack to CCTV hard drive/SD card.
Excessive exposure to harsh weather elements like heat, fire, dirt, rain, smoke, water, etc.
CCTV Video/Footage Recovery Methods
After understanding the reasons for data loss from CCTV cameras, we will take you through the valuable CCTV footage recovery methods that are effective in regaining the lost videos back. Follow the below methods to recover Deleted CCTV Videos, Footage, and Photos.
Method #1: In cases related to accidental deletion, wherein, the user erased or deleted recordings from the CCTV or DVR. If you have a backup, then you can access the files by following these simple steps.
1: Look for the video backup folder and open it.
2: Find the lost video from the DVR hard drive or SD card and copy it back to the disk or SD card.
Method #2: In the absence of backup of the lost CCTV/DVR videos or images, one should perform CCTV video/footage recovery with a powerful hard drive recovery software such as Windows Data Recovery software. This software supports the variety of CCTV Camera devices such as Hikvision, CP Plus, Ahuja, Sony, Bosch and etc.

Method #3: If CCTV footage recovery is not possible from software then, you can take help from experts. Hence, Stellar Data Recovery service is recommended for DVR/CCTV Footage Recovery.
Benefits of CCTV Footage Recovery Services
Get in touch with the skilled CTV/DVR Data Recovery service providers such as Stellar Data Recovery, an ISO 9001:2008 & ISO 27001:2013 certified company, to regain the lost data. Stellar is well known for its quality and time-bound CCTV/DVR Video recovery service.
The team of recovery specialist, working in Stellar, recover the data stored in a damaged DVR with 100% efficiency and accuracy. Our in-house R&D team opens the damaged device in CLASS 100 CLEAN ROOM lab for the highest level of data recovery so that there is no further damage to the data.
With 15 branches across India, Stellar is offering data recovery solutions to clients in India and abroad. For more details about CCTV Hard drive Recovery visit https://bit.ly/2tlH830