How to Activate Stellar Repair for Photo Software?
Summary: This blog explains in detail how to Activate Stellar Repair for Photo Software on your windows as well as Mac which can repair your corrupted photos without hindering the quality of images.
Demo version of the software is free to download, and it scans all your data and provides you a preview about the corrupted images.  You can download this free version from below.

Demo Version of Stellar Repair for Photo
Stellar Repair for Photo is a 100% secure software that repairs corrupt or damaged photos stored in any media like memory cards, SD cards, micro SD cards, SDXC, SDHC, flash drives, CF cards, and hard drives.
The demo version is the free version to scan your lost data and to have a preview of the files you want to recover. However, this version does not provide the complete functionality of the software it gives you an instance about the interface of the software that how it works. To have complete usage of this powerful photo repair software you need to activate the software by using the Activation Key. After purchasing the activation key you will get an email and thereafter you can perform the recovery.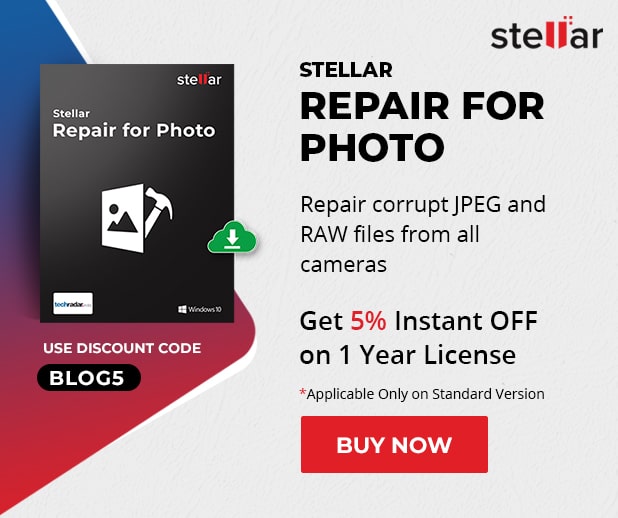 Also take into note that before you activate or close the software make sure to save the data by using 'Save Scan' option to perform the recovery later, this will resume your recovery without any need to scan the data from the scratch. This preserves your time and resources required to scan the data again.
Steps to Activate Stellar Repair for Photo
In case if you don't have the activation key, you can purchase it by clicking on the now button given below or from our website. This opens a web page in your default web browser window.
Ensure an active Internet connection.
Download and install the demo version of the software on your PC or Mac computer.
On the main interface, click the Activation Icon
The Activation dialog box appears as below: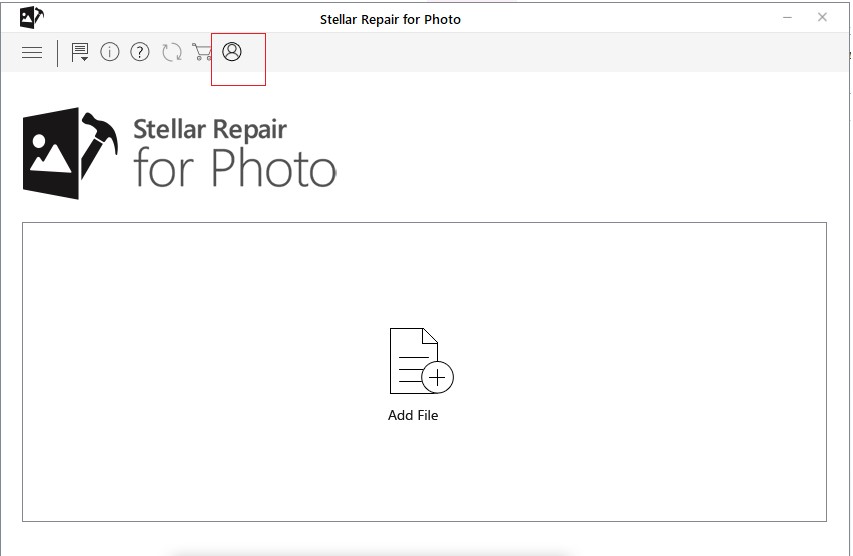 4. Type the Activation Key you have received through email after purchasing the product.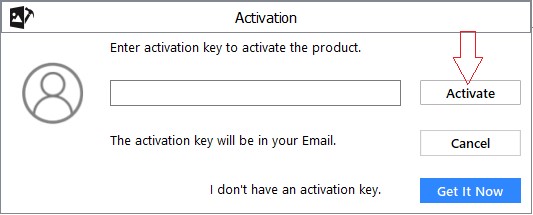 5. Click Activate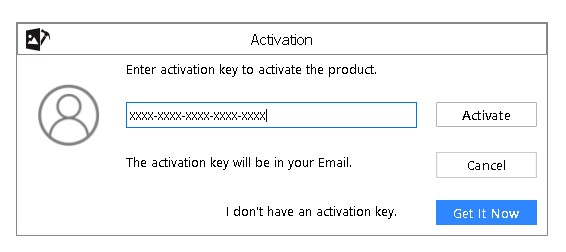 6. After successful activation, a message appears saying 'Activation Completed Successfully'. Click


Don't have an Activation Key of Stellar Repair for Photo? Here's how to get it…
In case you don't have an Activation Key, follow the below steps:
Download and install the software on your computer
Click on Activation icon on the software home screen
Then Click on Get it now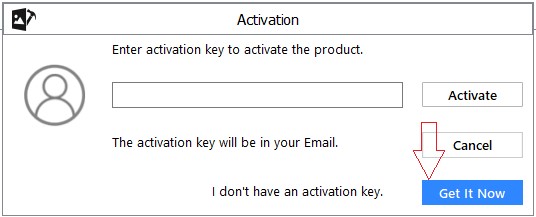 Choose on Windows or Mac tab, as per your system
Click on the Buy Now button to purchase the software

Fill in your details as asked
After buying the software within a few minutes, you will receive an Activation Key and the link to download the product on your email. Use that link and key to register and activate Stellar Repair for Photo by following the above steps (1-6)
If in case Activation Key is Lost
Sometimes it may happen that you have accidently deleted the mails received for activation key to activate the software and you may not have saved the key anywhere but you want to login again, in that case you can contact our support team with the help of these two resources
Email us: support@stellarinfo.com
Call us: 1800-102-3232
Caution:  Do not use Crack keys to activate Stellar Repair for Photo. They might be available for free but using them can lead to malware infection and permanent data loss on your computer. A genuine Activation key protects your computer and storage devices from malware as well as data loss issues.