Free Recovery Software for Windows 10: Recover Lost & Deleted Data
Summary: If you have deleted or lost the data from a Windows 10 system, you can easily recover it using a free data recovery software. In this post, we've mentioned one of the best free data recovery software for Windows 10 that can recover all types of files lost due to deletion, corruption, or any other logical data loss reason.

Table of Content
How does a file get permanently deleted in Windows 10?
Many of you struggle to get your files back regularly or periodically. Perhaps, you have deleted the files while juggling between multiple tabs or applications of Windows 10- or maybe, you delete a file at a specific moment and realize later that you need that file. Under which, we have two such cases.
Case 1: When you merely press the "Delete" button from your keyboard or right-click on that particular file, and then click on Delete, your file will end up in Recycle Bin folder. Such files are "temporarily deleted".
You can either simply press "Ctrl Z" or right-click where the deleted file exists and click on "Undo Delete", you'll get your file back effortlessly.
Or, you can recover those files from Recycle Bin easily at your end. Simply right-click inside the Recycle Bin, and click on "Restore" to retrieve your file.
Case 2: However, when you press Shift+Delete from your keyboard, then the file is permanently deleted. In other scenarios, when there is a need to empty Recycle Bin folder or erase auxiliary files from the Desktop, then your files get deleted permanently. In other cases, when you run a system cleaner app, then your files are deleted permanently. Such files can be recovered using multiple professional methods or DIY software like free recovery software for windows 10 from Stellar.
[Read More]: Best Free USB Data recovery Software.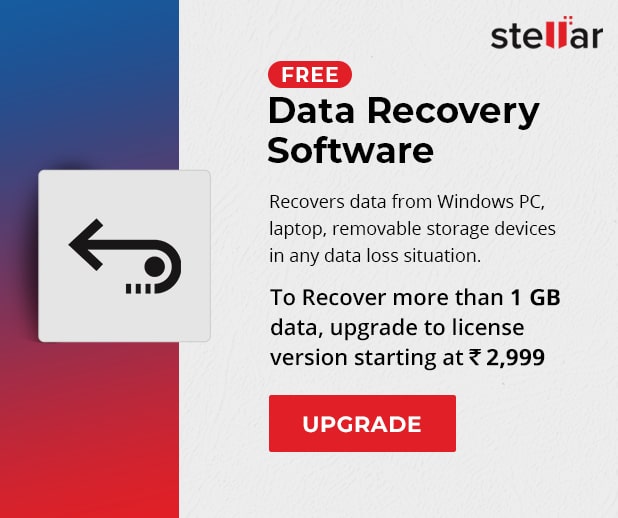 Other Causes of Data Loss in Windows 10
You may accidentally delete files from your system while juggling between multiple tabs or applications or may have deleted some files to free up space on the system but realized later that you need those files. Besides deletion, you may lose files from Windows 10 system due to multiple reasons. Some common reasons are:
Files may get deleted after Windows 10 upgrade
You may lose files after Windows 10 crash or system error
Formatting of a drive or partition deletion
Virus or malware attack
Hard drive corruption or failure
If you've lost data due to any of the above reasons, you can easily recover deleted files using a powerful and best free recovery software for Windows 10 such as Stellar Data Recovery.
[Suggested Reading]: Free Data Recovery Tools from Stellar
Why Stellar Free Data Recovery Software?
Stellar Data Recovery is the most powerful and advanced software for retrieving deleted files from Windows 10 system. This software can recover data in all logical data loss scenarios, such as data deletion/corruption, drive formatting, virus attack, etc.
It can also restore data from inaccessible and RAW drive volumes. The software can restore data lost from any media storage – HD, SDD, USB flash, etc. Moreover, it can also carry out successful and efficient data recovery from encrypted drives. This software has a user-friendly interface and offers amazing features that make it the best free file recovery software for Windows 10.
Here are some key features of the software:
Supports recovery of almost all types of files
Recovers deleted files from external hard drive, Windows PC, laptop, etc.
Allows to preview recovered files before saving
Option to save scan information to resume recovery later at your convenience
Free recovery of up to 1 GB of data
Recovery from an encrypted drive
Restores data from formatted/corrupted volume
[Check Here]: Best Free file recovery software to recover deleted data.
How to Recover Data by using the Stellar Data Recovery Software?
Free data recovery software from Stellar is easy to use and recovers data from Windows 10 system in a few simple steps. Follow the given steps:
Download and install Free recovery software from Stellar on your Windows 10 system. Then, launch the software.

From the "Select What To Recover" screen, select the desired files that you want to restore or click 'All Data'. Then click on "Next".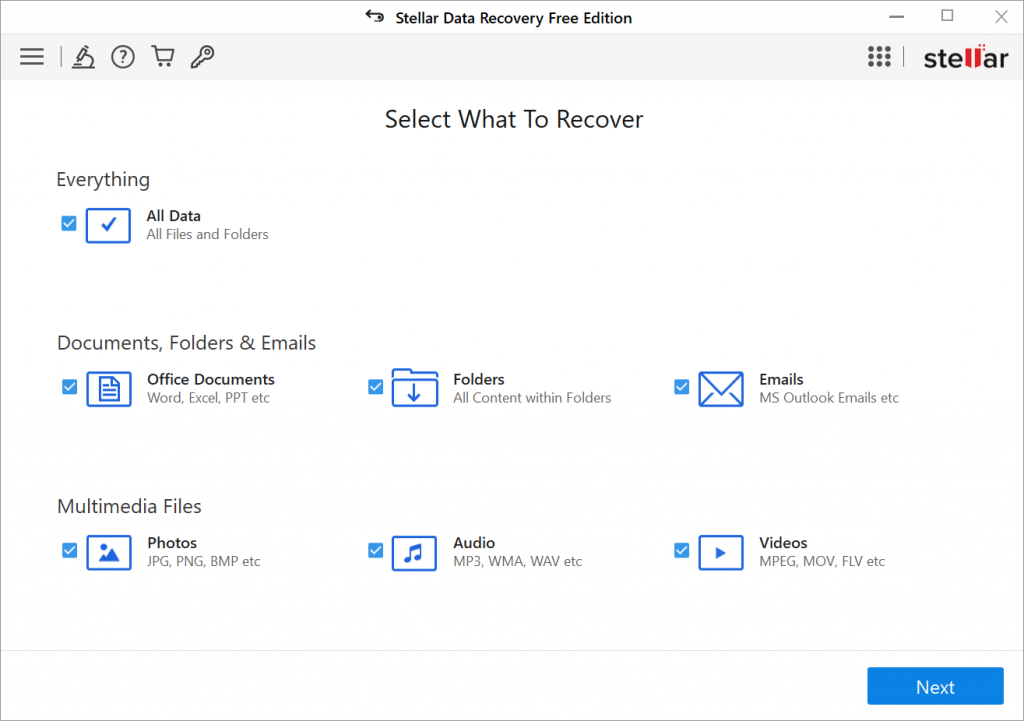 (Image 1:  Main interface of software)
From the "Recover From" window, select the location from where you want to recover the deleted/lost files and click on "Scan".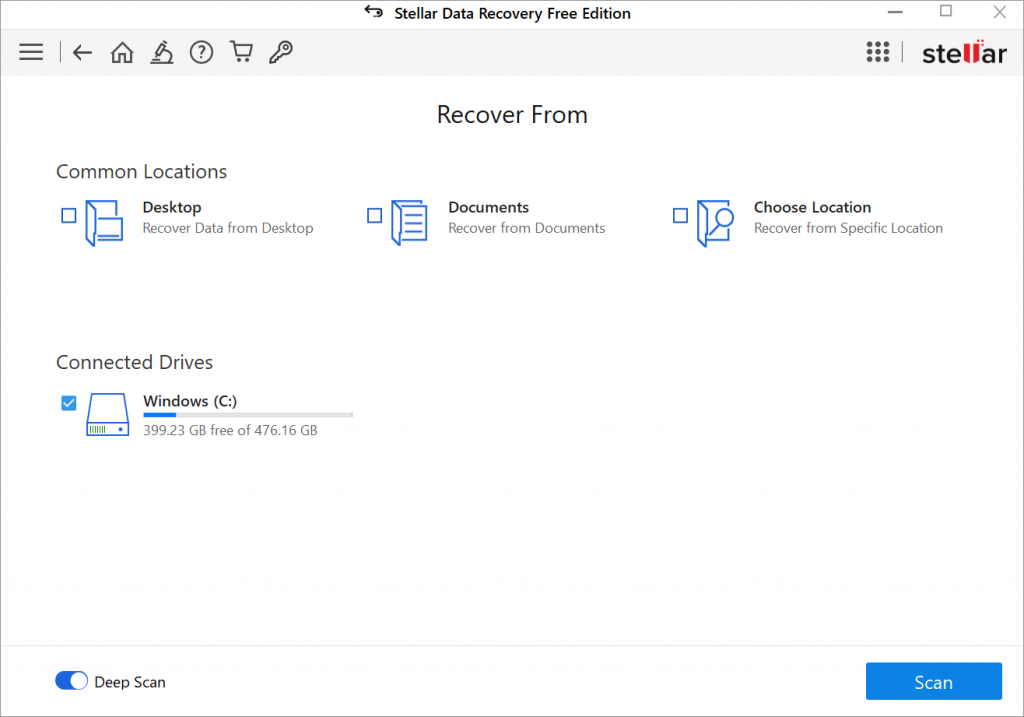 (Image 2: Select Location i.e. your affected device)
This will start scanning the location that you have chosen.
Note: If you can't get all your deleted files using the quick scan, go with the "deep scan" option.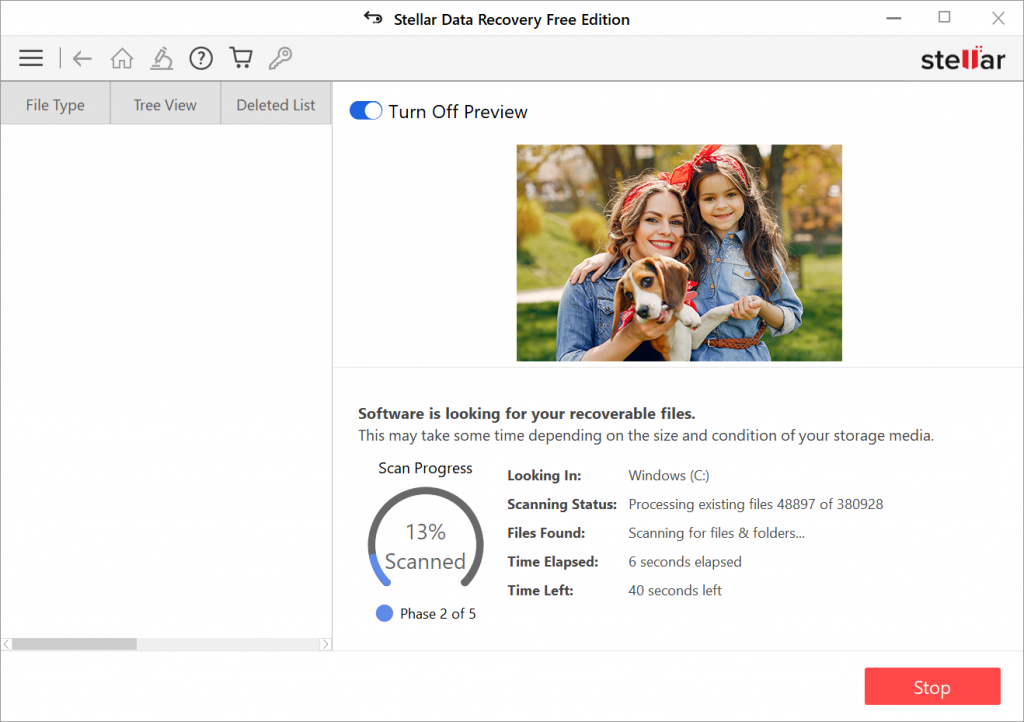 (Image 3: Wait for scanning to get complete)
After scanning, all the recovered files are listed in the left pane. You can expand "File Type" or "Tree View" to view the recovered files.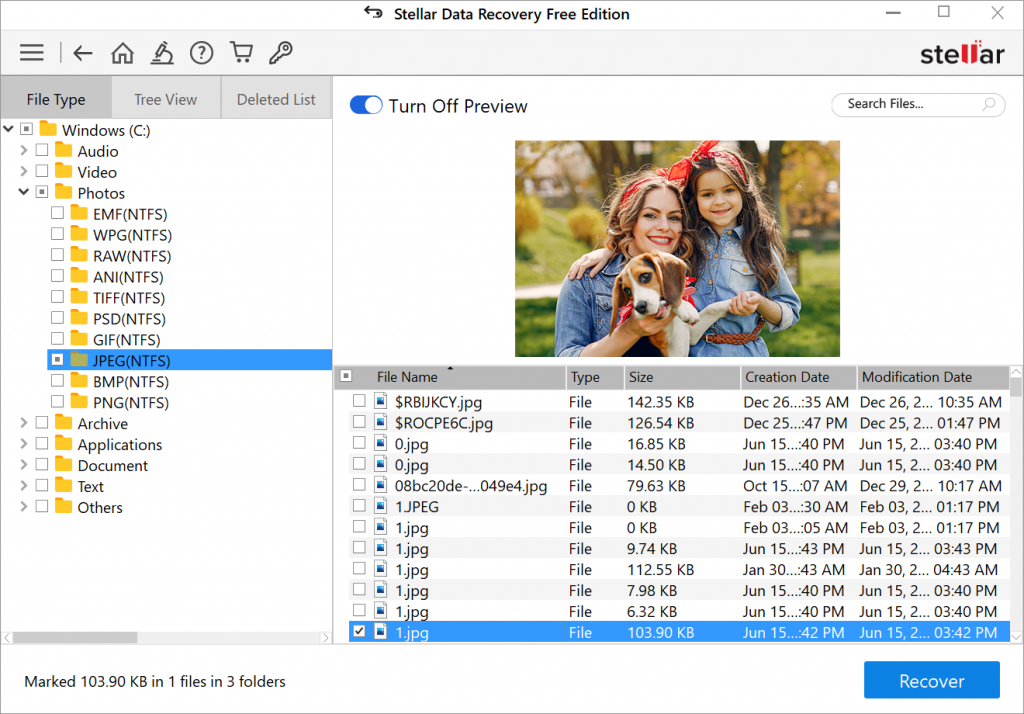 (Image 4: Preview and Recover your files safely)
You can click on a file to see the enhanced "Preview".
Now select the files you want to restore and click on "Recover".
Then, click on "Browse" and select the desired destination to save the restored data.
Note: Select a location other than the location from where you've lost the file.
Finally, click on "Start Saving." Your deleted files will be recovered at the desired location.
Watch the video on "How to recover deleted files for Windows?" with the help of stellar free data recovery software
Note: With the help of free data recovery, you can recover up to 1 GB of data for free. For unlimited data recovery, you can purchase the activation key of Stellar Data Recovery for Windows and enjoy the complete functionality of the software.
[Suggested Reading]: How to recover permanently deleted files in Windows 7 for Free?
Tips to Prevent Data Loss on Windows 10
Here are some useful tips that can help you prevent loss of data on the Windows 10 system:
Enable the regular backup feature on Windows 10 to avoid any data loss.
You can choose some external drive or cloud storage for backup.
Keep your system software up-to-date.
Before deleting the files, check twice if they are important to you.
Never use the Shift+Delete key while deleting any data. It might be possible that you want that file back.
Keep your hard drive healthy. Monitor the health of drive regularly to prevent unexpected failure.
In case your file gets deleted, stop using the folder or drive to avoid overwriting.
Don't pick any random software to recover the data. It may corrupt your data or lead to permanent data loss.
[Also Check]: Which is the best free data recovery software for PC?
Wrapping It Up
If you've lost data from your Windows 10 system, you can easily restore it by using the free version of Stellar Hard Disk Recovery software. The software can recover all types of files and from any storage drive. It offers an easy-to-use interface that allows you to recover data in a few simple steps.