Free USB data recovery software to recover deleted files
Summary:  Have you accidentally deleted your essential files saved on your USB device? Do you wish to recover these critical files for free? No worries, this blog will help you recover your data easily and for free with the help of one of the most trusted data recovery software – Free Data Recovery software.
Download the software from the button below:

Data loss can happen to anyone, and it can happen in many ways. You can accidentally delete your data (#1 cause of data loss), lose your files due to a virus attack on the system or an external drive, or due to a sudden computer crash.
इस पोस्ट को हिंदी में पढ़ने के लिए यहां क्लिक करें।
We use USB drives to store our important documents, photos, videos, etc. They are also used to transfer data from one system to another and help us carry out essential data on the go. It is vital to keep a backup of the USB data (either in the PC or on another USB device). If you don't create a backup on time, you stand to lose all your data if something happened to your USB.
Some scenarios where you can lose your USB data are listed below:
Losing data due to viruses, computer crashes, etc.
Accidentally deleting your USB data.
Unsafe ejection of a USB device from the PC
How to recover your deleted USB data?
To recover your deleted USB data, you must look for its backup first  (either on another USB device or on Cloud). If there is no backup, then a quick way to retrieve the data is by using a data recovery software.
A data recovery software is a specialized class of software, designed to recover data lost due to any scenario. It is effective because the deleted data isn't actually deleted from the storage media. It is just hidden from our immediate view. A data recovery software looks for these available yet hidden files and recovers them.
Recover deleted data from USB using Stellar Free Data Recovery Software
One of the best free USB data recovery software available in the market is Stellar Free Data Recovery Software. It is the most effective tool to recover your precious data for free.
Also, with Stellar Free Data Recovery software, the user can save free data up to 1 GB. For unlimited recovery, you can explore the different paid editions here.
Features of the software:
The software supports more than 300 file types like documents, PPTs, PDFs, etc. You can also custom add a file type if it is not in the list.
Preview-before-you-recover feature
Interactive and easy-to-use interface
Deep scan to comprehensively scan hidden/lost/deleted files
Support multiple media devices, including USB device, memory card, desktop, etc.
Recover deleted files in any data loss situations be it format of USB device, corrupted USB device, etc.
Steps to recover deleted data using Stellar Free Data Recovery Software
To use the software, you need to download it on your PC, attach your USB to the PC and then run the software on your USB device. Below are the detailed steps.
Download and launch the Stellar free data recovery software.

From the interface, select the type of data you would like to recover and click Next.
Image 1: Stellar Data Recovery Free Edition for Windows interface
Next, select from where you would like to recover the data. Here, select the USB device.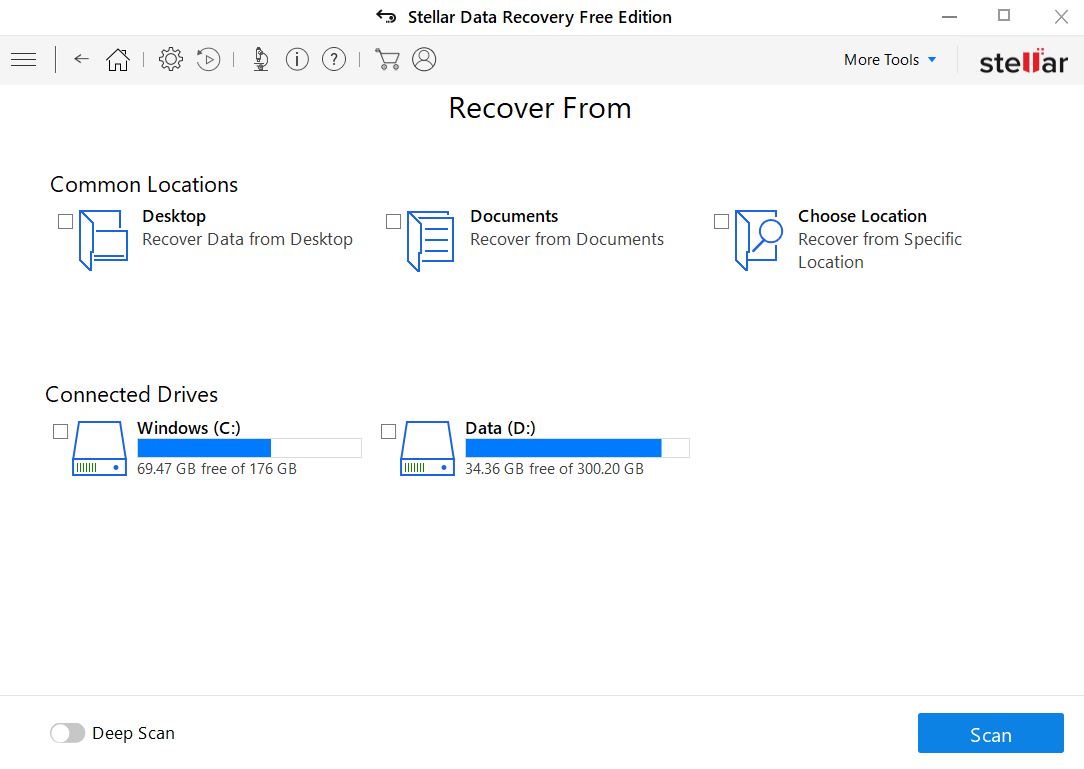 Image 2: Select the USB device from the Connected drives section.
Click on Scan. A screen showing the scanning process will be displayed.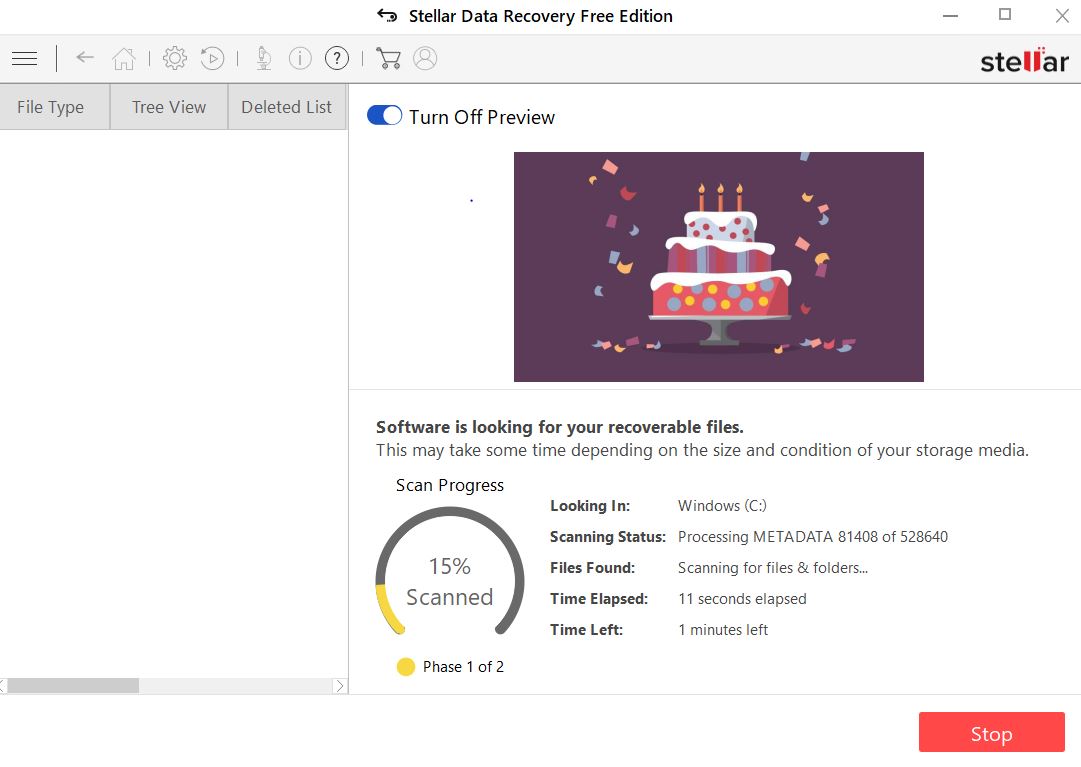 Image 3: Scan in progress
You can also preview the scanned files.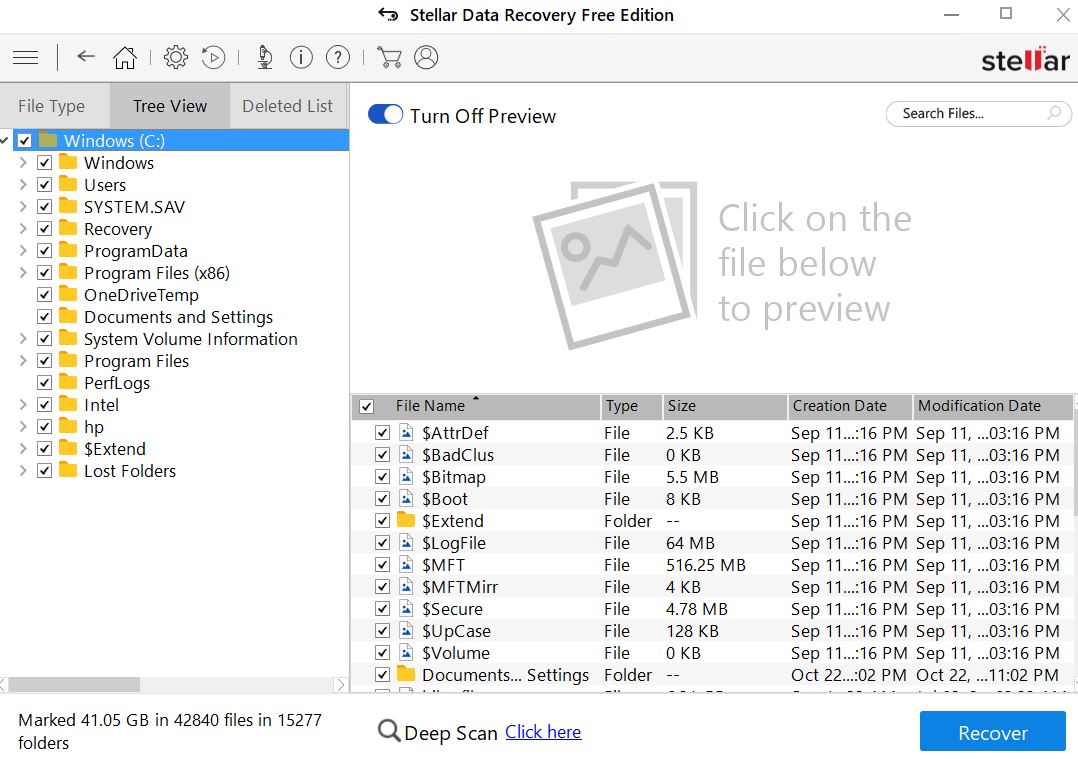 Image 4: Preview the scanning files
Once the scan is done, click Recover.
Select the destination where you would like to recover the data. Please mention a destination different from the source. Click Start Saving.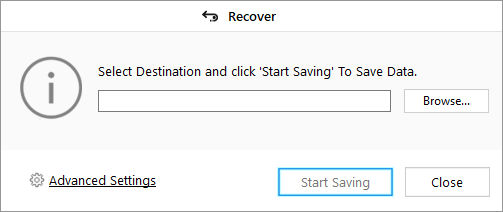 Image 5: Selecting Recover destination
The files will be recovered at the selected destination.
Extra Tip: How to protect your data
While it is good to know that your deleted data can be recovered, you should adopt the below practices to keep your data protected from any future harm.
Always keep a backup of your data: It is the most critical exercise in safeguarding your data.
Get a good antivirus: To protect your computer and other storage media from harmful viruses, invest in a good antivirus.
Properly shut down your computer: After completing all your tasks, properly turn off your computer. It adds longevity to your device.
Conclusion
This blog sheds light on how you can recover your deleted USB data. The most effective and fast method is to use a data recovery software like Stellar Free Data Recovery Software.
It is easy to deploy and works in different loss scenarios. However, prevention is always better than cure, and to ensure that your data remains protected, you should always keep a backup of your sensitive and valuable information.