How to Activate Stellar Photo Recovery Software?
Know how to activate stellar photo recovery software.
Stellar Photo Recovery
is advanced
software with several
user-friendly
features. The software recovers photos, video and audio files. 
The software is quick to scan and restore your lost or deleted multimedia files from storage drives, such as
This DIY software is for amateur and professional photographers.  After purchasing the software, the user needs to activate it. After software activation, the user can
fully
utilize
the functionality of the software. The activation process of Stellar Photo Recovery is quick and simple.
Follow the Below Steps to Activate Stellar Photo Recovery Software
Ensure that you have a working Internet connection.
Activation icon on the main screen of the software
 An activation window will pop up as shown below. Enter the Activation Key. Customer will receive activation key on his/her email within few mins of software purchase.

 In the option 'Enter activation key to activate the product' textbox, enter the activation key.
Note: If you don't have the activation key (or using a free demo version), click on Get it now button to purchase the software.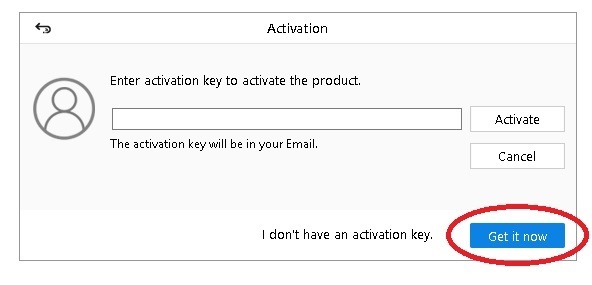 Click on the Activate button.
'Stellar Photo Recovery Activated Successfully'message is displayed. Click

The free demo version of Stellar Photo Recovery helps you to evaluate the software recovery capabilities. You can scan the drive and preview the recovered files. However, to save the photos, audio and videos, you need to buy the software.
Where to Get Stellar Photo Recovery Software?
You can also directly visit- https://www.stellarinfo.co.in/software/photo-recovery.php and download the software.  Or else you can buy the software from the website:  https://www.stellarinfo.co.in/software/buy/photo/buy-now.php.
Activate the photo recovery software as mentioned above. Enjoy the full functionality of the software. And save the recovered videos, photos and audio files in your chosen drive or media.  In case of any problem or query, we offer complete technical support. You can either call, chat online or mail the query or issue faced during installation, activation, or usage of Stellar Photo Recovery software.