How to create hard drive image to recover data from bad HDD or any removable media?
Stellar Windows Data Recovery software has the provision to create image and recover deleted files from bad hard drive. You can generate an image of an entire or a specific range of the hard disk, partition or volume.
The software saves the image as .IMG file from which you can recover data any time later. This .IMG file is of same size as the selected hard disk, partition, or volume.
You can create image of hard drives, RAID drives, pen drives, USB flash drives, SD cards, external hard disks, and other data storage devices.
Note: Make sure that the location where you save the image file has sufficient space.
Step-by-step: Create HDD image, volume, floppy disk image, SD card image or any external media
1. Download and run Stellar Data Recovery software.
Free Download
2. From Select What to Recover screen, select the type of data that you want to recover. Click Next.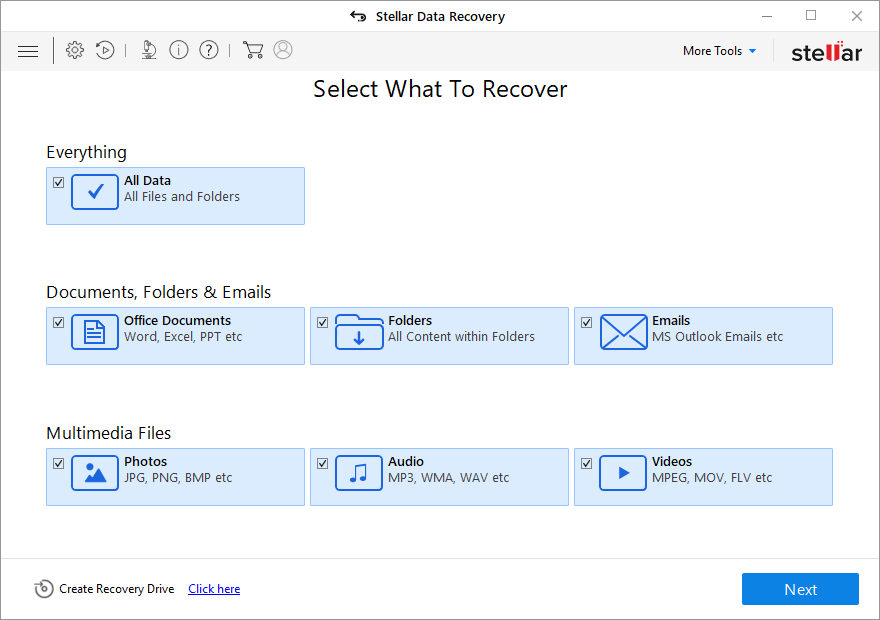 Figure: Select what to recover screen in software
3. On Recover From screen, select Recover from Disk Image under Other Locations. Click Scan.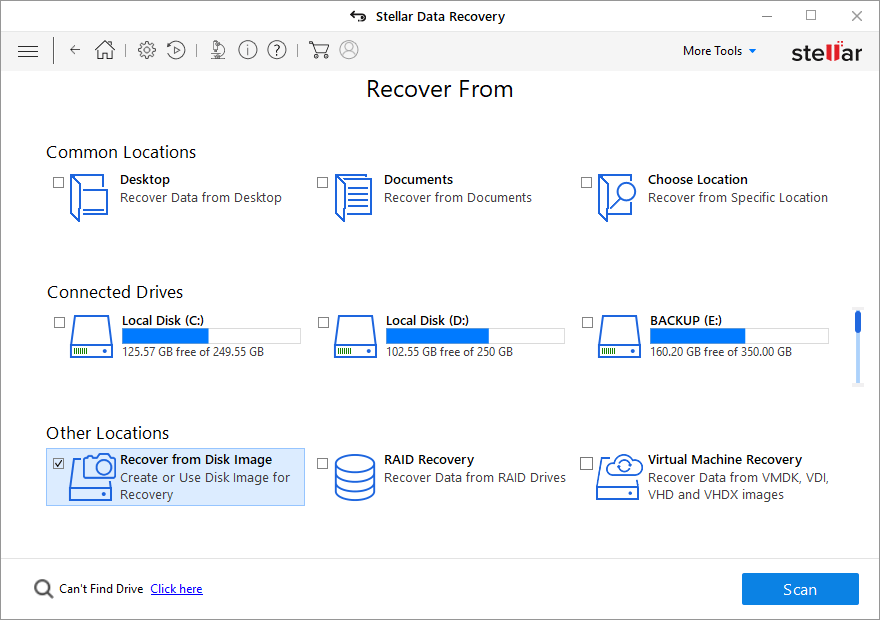 Figure: Recover from Disk Image option
4. A dialog box is displayed. Check the Create Image option, and click Next.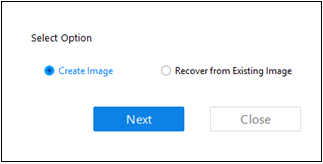 Figure: Options to disk image recovery
5. In Create Image screen, select the drive or partition of which you want to create the image.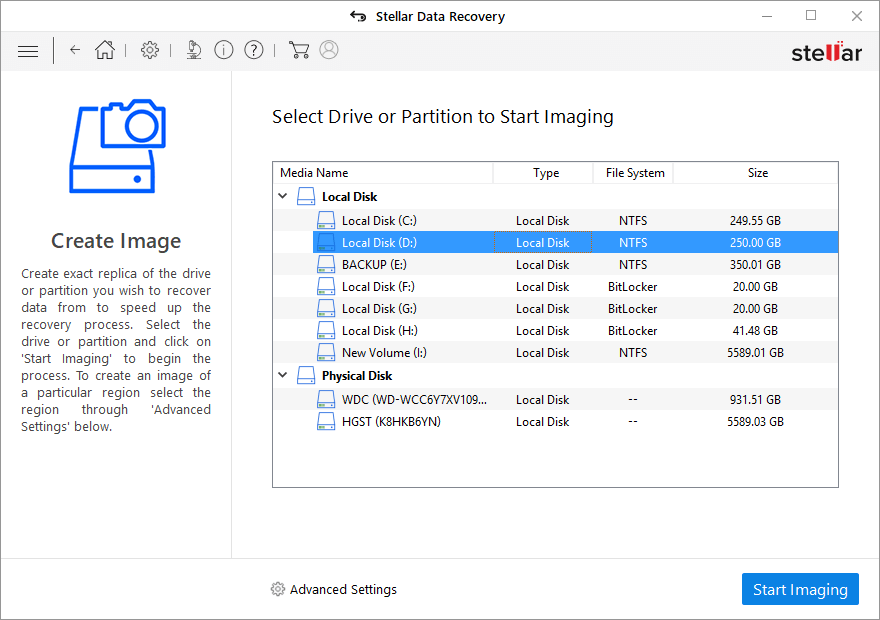 Figure: Select drive or Partition to start imaging process
6. Click Start Imaging.
Note (For advanced users): If you want to create image of the specific region on the drive, first click on Advanced Settings icon on top. In the Advanced Settings window, either choose starting and ending sector OR move the slider below to define starting and ending sectors of the image file. Next, click Close and then Start Imaging.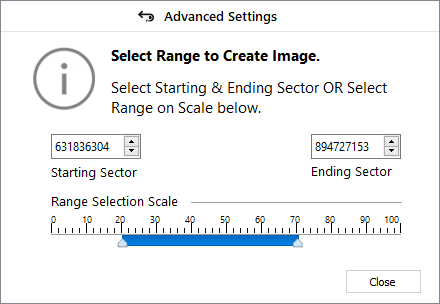 Figure: Advanced Settings box in Create Image
7. Create Media Image to Save dialog box appears. Set the destination to save the image file. In the File Name text box, type name and click Save.
8. After the disk imaging process completes successfully, the new created image file details appears on the screen.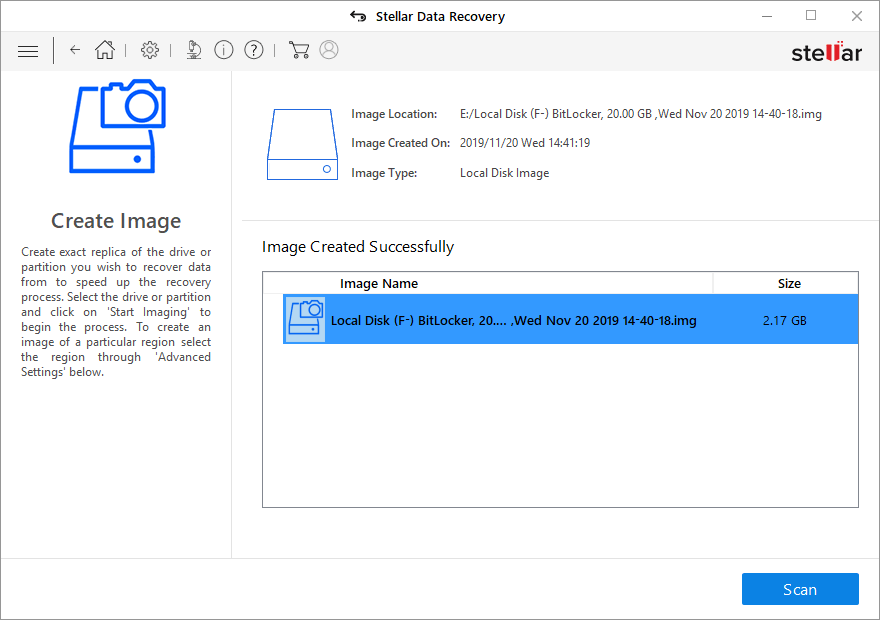 Figure: Created image details displayed in the software
At this stage, you can either choose to close the software window and recover data from the image at any time later OR further click 'Scan' to proceed with disk image recovery.
9. To save recovered files from created image, click Scan. The screen displays the scanning process. You can also see the live preview of the found files. There's also an option to 'Stop' the scan at any point.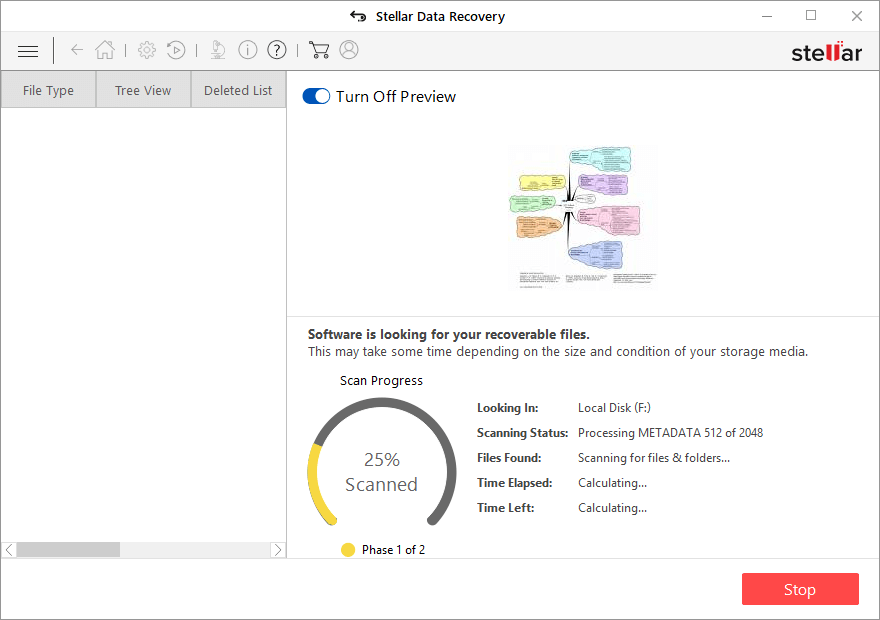 Figure: Scan progress window
10. Once the scanning process is completed, details of the files and folder found are displayed in a dialog box. Click Close.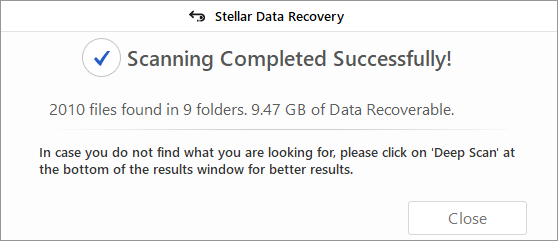 Figure: Scan completed dialog box
11. Select the files and folders you want to recover. Click Recover.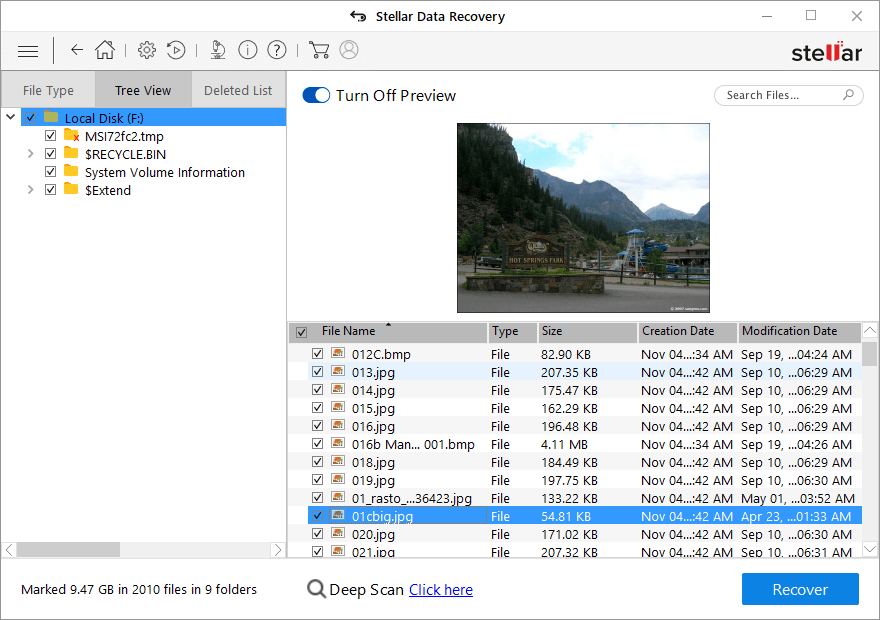 Figure: Recoverable files are displayed after scan
12. Recover dialog box appears. Click Browse to select a location to save the recovered data.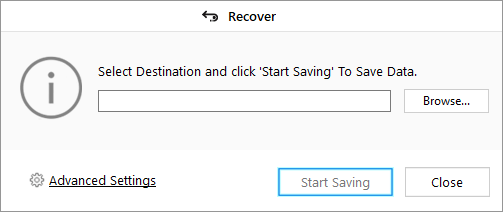 Figure: Save recovered files dialog box
13. Next, click Start Saving. The recovered data is saved at your chosen location.