How to recover deleted videos from Flip Camera?
Summary: Have you deleted Flip camera videos and want to recover them? We've discussed manual methods to recover deleted videos from flip camera. We've also discussed about a trusted tool which you can use to recover lost and deleted camera videos from all devices including Flip camera card.


Case 1. I had recorded some videos by using a Flip MinoHD camera. While trying to free up some storage space on camera card, I deleted some videos. Later I realized that I have accidentally deleted a few important videos from it. I really need those videos. Can you help me to recover the deleted videos from my Flip camera?
 Case 2. There are some Flip camera videos that I had saved in my computer drive. Yesterday, I formatted the drive before considering that the Flip videos were stored in it. Formatting has deleted all my data. How can I recover the Flip videos deleted due to formatting?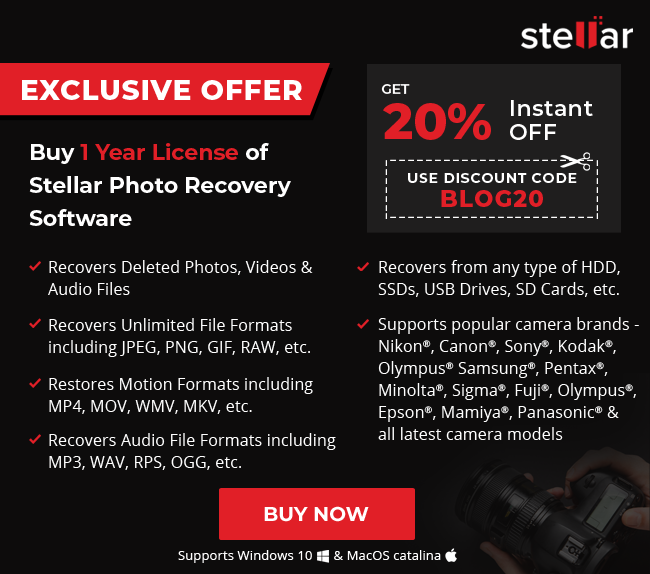 Flip cameras are old technology camera launched in the year 2009, but they're still used and loved by many of us. They record high-definition videos, have simplistic design and easy to use.
As it may happen with any other camera, you may have accidentally deleted or formatted the Flip camera card. Similarly, you may have also deleted Flip camera video files from computer drive or other storage media due to accidental deletion, or formatting. Apart from this, your Flip camera videos may have got deleted due to viruses on camera card or other storage device containing your videos.
If you're in such a data loss situation, don't panic! There are ways to recover deleted Flip camera video files from camera card, computer drive or other storage media without affecting their original quality.
Methods to Recover Deleted Videos from Flip camera:
If you had deleted your Flip camera videos on a Windows system, you can try restoring them from 'Recycle Bin' folder, or 'Previous Versions'. In such a case of deletion, you can also restore deleted videos with Windows 'File History' (if configured).
Use Windows Previous Versions to Restore Flip Camera Videos
Steps to restore deleted videos from Windows Previous Versions:
Right-click the folder which contained the deleted Flip camera videos, and click Restore previous versions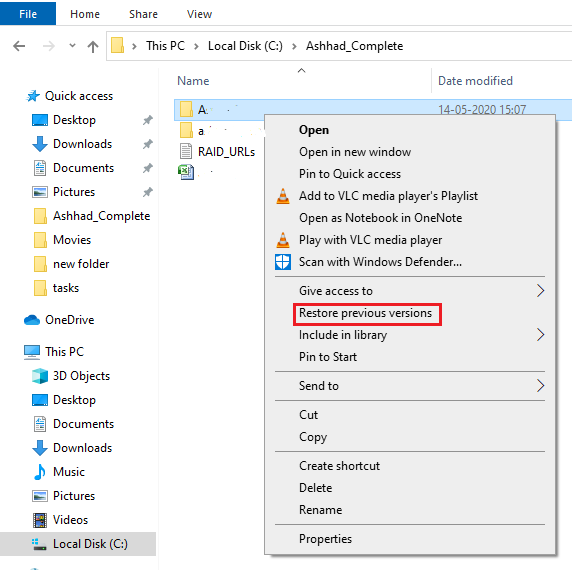 If you had turned ON File History or created Restore Point prior to the deletion of videos from a folder, you'll be able to see a list of all the versions of the folder according to the date it was modified.
Open each version of the folder one-by-one to see which version contains the video files you're trying to restore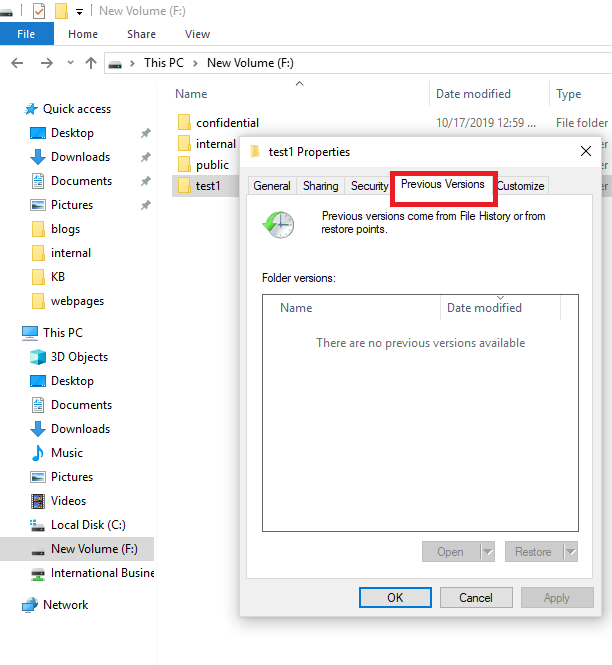 Copy the videos you found in any of these versions of the folder and paste them at a desired location
If you're still unable to retrieve the deleted Flip camera videos, use a video recovery tool.
Use a Video Recovery Tool to Recover Deleted Videos from Flip Camera
You can recover deleted Flip camera videos by using a trusted video recovery software such as Stellar Photo Recovery. This DIY tool effectively retrieves all the deleted or lost videos from memory cards of camcorders, digital cameras, pocket cameras, etc. Additionally, it can recover Flip camera video files from computer, pen drives, CDs, and all other types of storage devices.
The software supports video file recovery from all Flip camera models including Flip Video MinoHD, Cisco Flip MinoPro, Flip Video Ultra, Flip Video SlideHD, Flip UltraHD, and others.
Quick Steps to Recover Deleted Videos from Flip Camera 
Download and install Stellar Photo Recovery software on your Windows or Mac system
Connect the camera's memory card to the system, and launch the software
Then from main interface of software select type of media files which you want to recover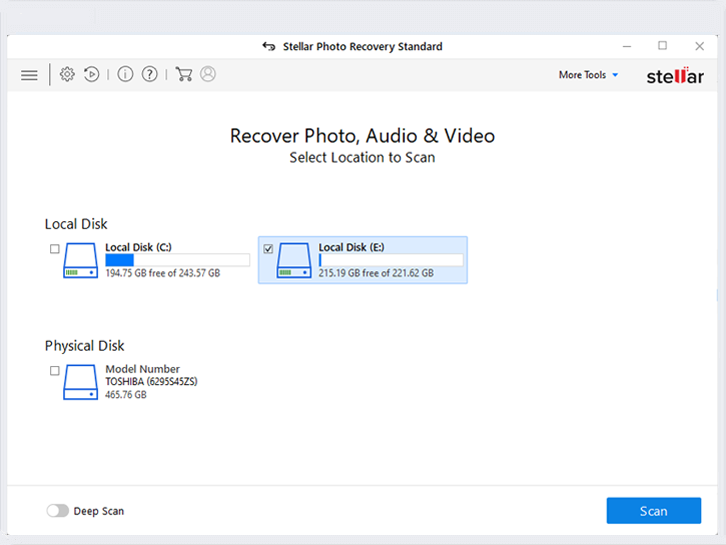 Choose camera's memory card and click Scan button
After the completion of scanning process, you can Preview recoverable video files by choosing a video fetched by the software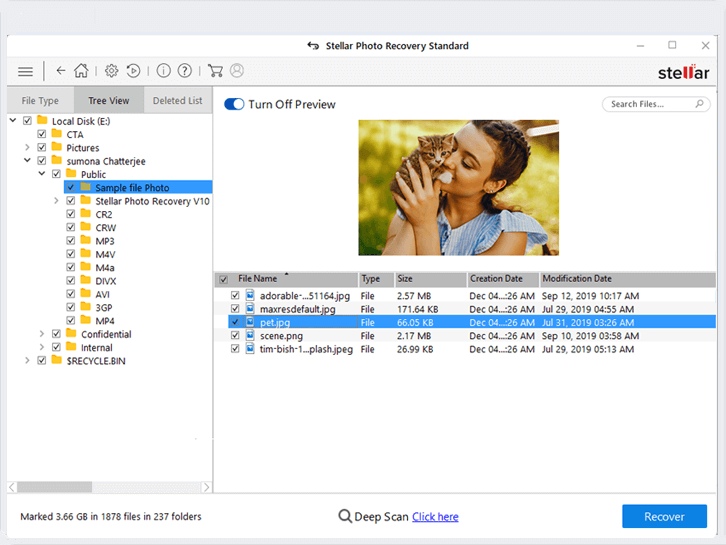 Click Recover
You'll be prompted to Browse a save location for the recovered videos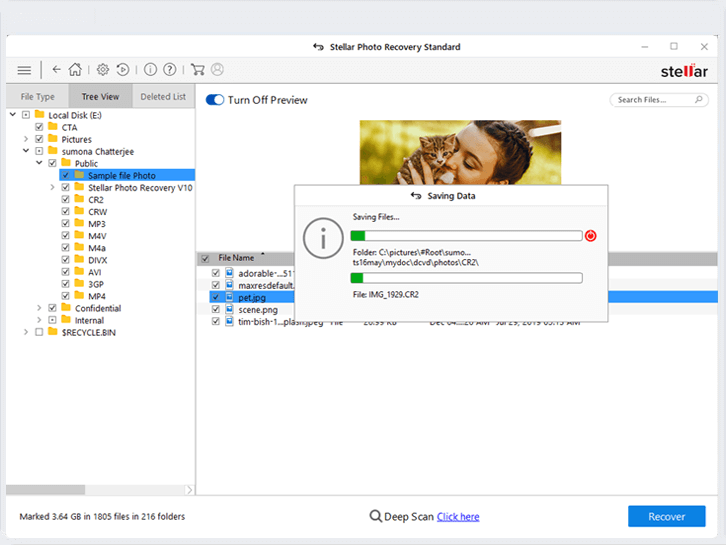 Choose a save location for recovered videos by clicking on Browse, and save them
Key Benefits of Using Stellar Photo Recovery
Maintains the original quality of video while recovering it
Can recover videos even from inaccessible, corrupt, malware-infected camera memory cards
Recovers videos from all Flip camera models such as Flip Video Mino F360, UltraHD, Flip MinoPro, Flip Video F130, and others
Can be installed on a Mac or Windows system for data recovery
Restores photos and audio files apart from videos
Tips to Prevent Losing Flip Camera Video Clips
Backup is the key to prevent data loss. If you have a backup of your Flip camera videos, you can restore them whenever required. You can backup Flip camera videos by using FlipShare – a software developed by Flip Video.
Install FlipShare software on your Windows system
Launch the software
Go to Edit >> Preferences
Click on Library tab
Copy or note the location path of videos in the Library
Navigate to the location of videos and copy them
Paste the copied videos to an external storage media
Conclusion
There are some of us who still prefer to use Flip camera over high-end cameras available in market, due to their simple interface and high-definition recording.
If you've lost or deleted your precious videos from Flip camera of any model, use one of the most trusted – Stellar Photo Recovery – software to get back your videos. The software is safe, easy-to-use, and restores videos from camera memory cards.