How to Fix SD Card Not Formatted Error?
I am a photographer and I have some important images stored on my SD card. I have been using this card for a while, as it is feasible. But, today, when I connected it to the PC to transfer images, I received an error message. The message showed the memory card not formatted error. What should I do? Is there any way to fix the not formatted SD card?
If you try to format the card, you can end up losing the data forever. This is why it is advised to use only trusted software for data recovery. To recover your data from a formatted SD card try Stellar Photo recovery software. Try its free demo version to preview recovered files before saving.
SD cards and other memory storage devices give a handy alternative for saving data. But, these devices are prone to failure. A virus attack, power surges, and corrupt files all lead to data loss. Sometimes, your memory card may stop working simply due to wear and tear.

IN – lab Data Recovery
We provide IN- Lab data recovery services in some cases where your storage media is not getting detected and data loss reason is Physical. We will perform data recovery in our CLASS 100 Clean Room Lab.
Let's analyze how to fix the SD card not formatted error.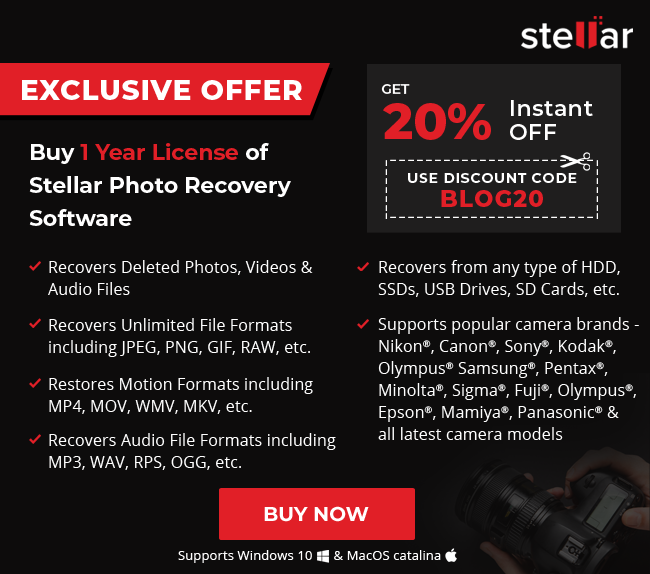 What are the Signs of Corrupt SD Card?
If you see the below signs, then your SD card may be corrupt or not working.
Missing card data.
Read/Write error, in which you can't perform actions on the SD card.
Corrupt File error.
The images are visible. But, when you open it, a black screen appears.
SD Card Is Not Formatted error. The PC will recognize it but access is denied.
What are the Reasons for SD Card Not Formatted Error?
SD cards can suffer harm due to physical as well as logical damage. They can arise from:
Abrupt PC shut down while data read and write.
The sudden halt of SD card operations.
Removing the card wrongly from the phone or camera.
Interruption by a third-party app.
Write-protected card.
Regular card formatting.
Using the card in more than one PC.
SD card is not compatible with the device.
Physically damaged card.
How to Recover Data from Formatted SD Card?
When your SD card stops working, don't tamper with it. Doing so can result in the permanent loss of files. Instead, try Stellar Data Recovery Software to fix SD card not formatted error.  Visit the official website of Stellar and download Photo Recovery software to restore photos from SD card. Once you have installed the software, follow these steps:
Download and install Stellar Photo Recovery software on your Windows or Mac System.
Connect the SD card to your PC.
Now from the main screen select what to recover i.e. click on Photo, Audio & Video.
Then from the very next window select your affected device i.e. your formatted SD card and scan your device.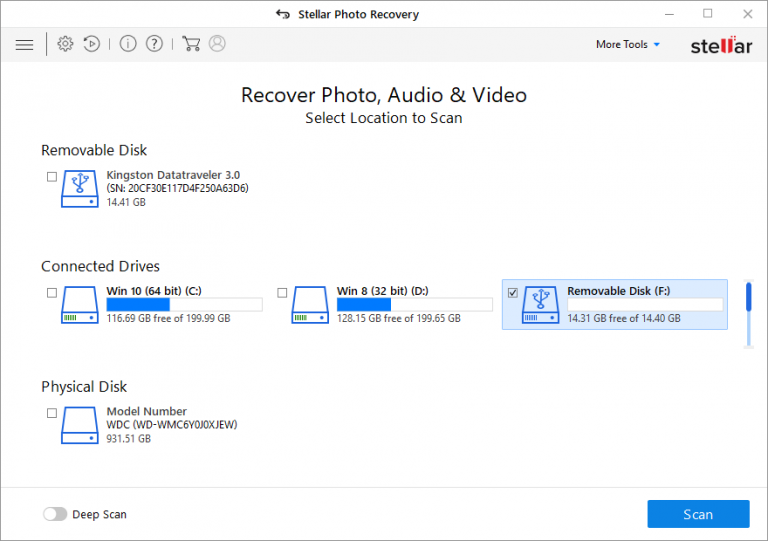 Once the scanning is completed a list of all recovered data will appear.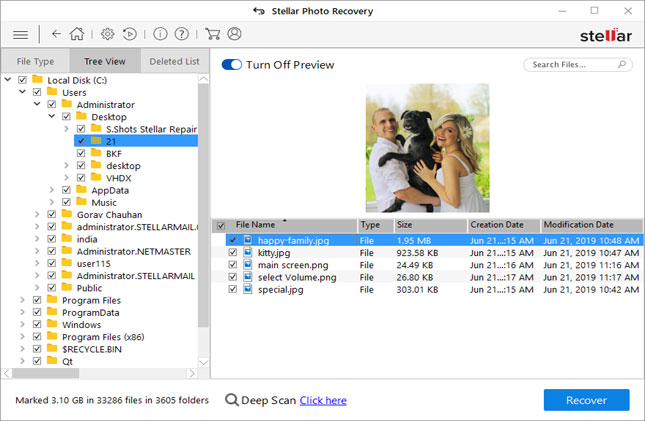 Preview all recovered photos and Select the images you would like to recover.
Select Recover to successfully save your recovered files at desired location.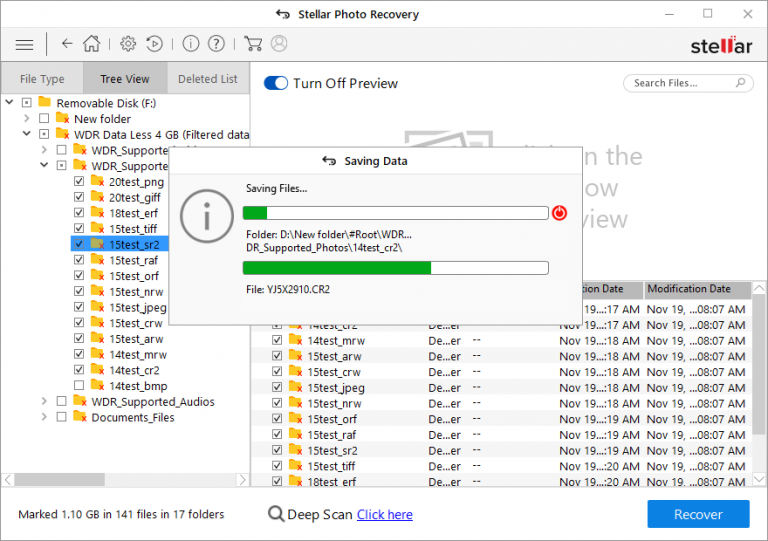 The software will take only a few minutes to recover your images.
Other Methods to Recover Data
It is possible to fix the SD card not formatted via manual methods too. Here are some other methods for data recovery from not formatted SD card.
1. Try Chkdsk
Connect the SD card to the PC.
Search cmd. Right-click to Run as administrator.
Now, type chkdsk D: /f. Here, 'D' is the drive letter assigned to the SD card.
Hit Enter.
Windows will try to retrieve your data. Once the command is executed, check the SD card to see the recovery status.
2. Reinstall the SD Card Drivers
Connect the SD card to the PC.
Go to Device Manager.
Open Disk Drives.
Right-click on your SD card.
Uninstall the drivers.
Remove the SD card.
Insert it again.
Your PC will automatically install new drivers. Now, try accessing the files again.
3. Reboot
Simple reboot the camera or phone in which you are using the SD card. You can also reboot the PC which is connected to the card.
When Nothing Works, Use Professional Services
If you are unable to access the SD card via the above methods, then use data recovery services. A professional data recovery provider such as Stellar will help you retrieve images safely.
With up to 100% data recovery, Stellar has a team of skilled professionals to recover data. The Class 100 Rooms for recovery further makes sure that your storage media doesn't suffer more damage. If the data is not retrieved due to any reason, Stellar has a 'No Recovery – No Charge*' policy.
What are the Tips To Avoid SD Card Not Formatted Error?
There are many ways to fix SD card not formatted error. But, it is better to avoid the situation. Here's how you can do it:
Don't remove the card during reading or writing operations.
When reading or writing data, ensure that the battery is full.
Format the card when it is in the camera.
Don't remove the card when the camera is working.
Use trusted cards only. Cheap ones have a short lifespan.
Final Words:
When you face SD card not formatted error, it is best to not tamper with the card. Don't read or write data, format the card, or connect it to multiple PCs. All this can cause permanent loss of data. Instead, try trusted software from Stellar for data recovery. If you can't retrieve images with the software or reliable DIY methods, prefer Stellar Data Recovery services.