[Quick Methods] How to Recover Photos from Formatted SD Card?
Summary:

Have you formatted your SD card accidentally? This blog helps you to understand how to

recover photos from formatted SD card. It mentions a reliable formatted SD card photo recovery software that can easily recover photos from SD cards of all types and capacities.

Table of Content
Case: "I had all my photos of my family vacation on my camera's SD card. I had copied all of them on my laptop and formatted the card. But now, I am unable to find them on my laptop. Is there a way to recover images from formatted SD cards?"
If you're in a similar situation and formatted your SD card, then there is no need to worry as the recovery of photos from a formatted SD card is possible. But, the question is, how to recover deleted photos from the formatted SD card?
Check here for How to recover deleted photos from a digital camera?
The only way to recover photos from a formatted SD card is by using a powerful formatted SD card photo recovery software, such as Stellar Photo Recovery. This post will discuss the detailed process of recovering photos by using this reliable software. But before that, let's understand what happens when you format the SD card.
What Happens When You Format SD Card?
When the SD card gets formatted, all the data on it is deleted. However, technically, it still remains on the SD card.
How? Let's see.
When you format the SD card, your existing folder structure is removed. The operating system marks that deleted space as free. The images, videos, and other files become invisible and no longer accessible.
However, technically, the deleted data is still present on the card and not lost permanently until overwritten.
What are the types of formatting which result in data loss?
There are two options when you format your SD card on a Windows system – Quick Format and Full Format.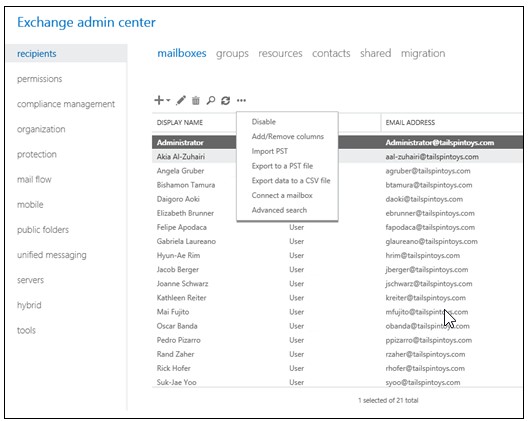 Quick Format overlays a new file system and detaches the logical links from the previously stored data on the SD card. After the quick format, you're not able to see the data, but it is physically intact and is recoverable. On the other hand, Full Format erases the data from the SD card permanently. So, it is not possible to recover data from the card after a full format.
How to Recover Photos from Formatted SD Card?
You can recover deleted photos from a formatted SD card using Stellar Photo Recovery. The software can recover deleted or missing photos from all types of SD cards. It can restore deleted images in a quick, simple, and efficient manner. The software can recover all types of photo file formats, such as JPEG, PNG, RAW, TIFF, etc.
Why Stellar Photo Recovery Software?
Stellar Photo Recovery software offers some unique features, which make it a perfect choice for photo recovery. These are:
Recovers photos from all types of SD cards and memory cards
Recovers RAW file formats of prominent camera brands
Retrieves photos even from encrypted drives
Recovers raster and vector images
Restores photos with the original name, date, and timestamp
Also recovers audio and video files
Allows to preview files before saving
Steps to Recover Images from Formatted SD Card by using the Software
Download and install Stellar Photo Recovery on your Windows system or Mac.
Connect/insert your formatted SD card into your system and launch the software.
From the main interface, select your SD card and click on "Scan".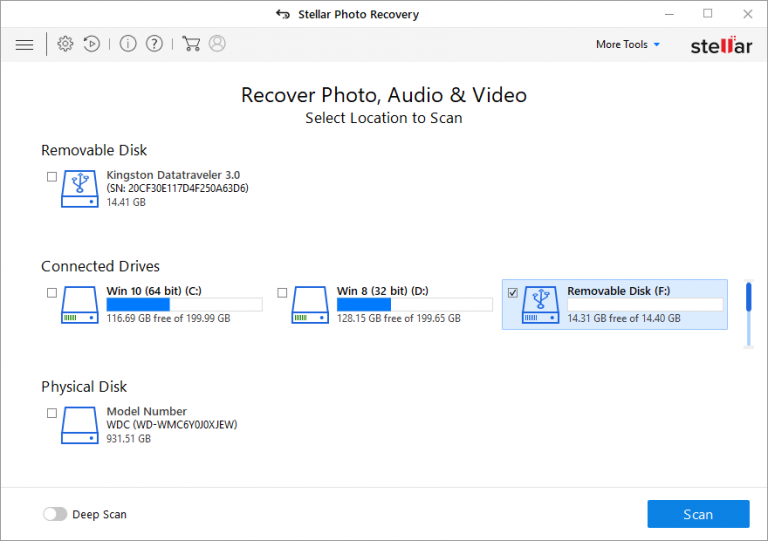 (Fig 1: Main Interface of software, select affected device)
After the scanning process is complete, the software will list all the recoverable photos. You can click on any photo to see the preview.
Tip: For Speedy and complete photo recovery check What are the Advanced Settings Options of Stellar Photo Recovery Software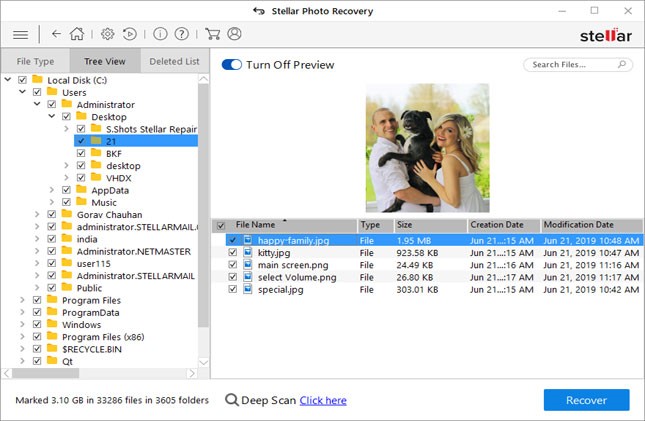 (Fig 2: Scan and Preview Recovered photos)
Note: If you are not able to find your deleted photos after the quick scan, then select the "Deep Scan" option at the bottom of the preview window. The software then runs a comprehensive scan and looks for the lost files on the basis of file signature.
Select the photos you want to recover and then click on "Recover".
"Browse" to choose a location on your system to save the photos.
Note: Don't choose your formatted SD card as the destination to save the recovered photos. Rather, select a location on an internal or external drive to save them.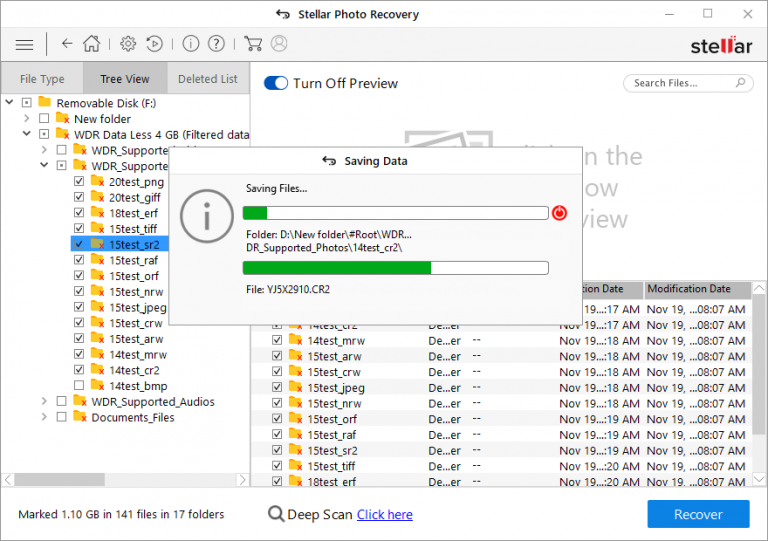 (Fig 3: Save recovered photos on a healthy device)
Watch Video to know more
Stellar Photo Recovery Software provides a free demo version to preview recovered photos, however, to save those photos you need to have an activation key of stellar photo recovery software, you either get directly from the buy button or get it now option from the software or can purchase from the official site of Stellar.
Tips to Avoid Data Loss from SD Card
It is always better to prevent the loss of photos from the SD card in the first place. Here are some useful tips that can help you avoid data loss from SD cards:
Double-check when you perform any action on your SD card
Don't eject your memory card in a rush
Be careful when you delete any photo
Don't format your SD card when it's showing some error
Don't use your memory card when its storage is almost full
Keep a backup of your SD card data
Also Read: How to recover deleted photos from Nikon Camera?
To Wrap Up
If you've accidentally formatted your SD card, immediately stop using it to avoid overwriting. Use the photo recovery app to recover deleted photos. The software can also recover deleted photos from micro sd cards, SDHC, SDXC, memory sticks, compact flashcards, and other storage media. It is available for both Windows and Mac systems.