[Solved]: How To Fix Canon Camera Not Recognized By Windows?
Updated on October 25, 2023
Summary:
Canon is a respected camera manufacturer with many firsts to their credit. From Canon EOS 200 DII for beginners to EOS 5D Mark IV for pros, the devices are solidly built and backed up by the best technology.
Canon camera not recognized by Windows 10, and Windows not recognizing Canon camera are common errors.
You are unable to access the images and transfer them to a hard drive or SSD for permanent storage.
It is frustrating to get the "Windows 10 Won't Recognize Canon Camera" error message and this article includes tried and tested methods to resolve this error. Further, you'll also find the causes behind this error and a powerful photo recovery software to restore deleted photos.

Table of Content
"Windows is not recognizing my Canon camera system when I am connecting it via USB cable. The error "USB device not recognized" is continuously popping up and restricting me from accessing my photos. What to do now?"
"I have constantly been receiving the message "The last USB device you connected to this computer malfunctioned and Windows does not recognize it", after plugging in my Canon EOS 350D to my laptop via USB cable. I have also tried to fix it with EOS software. But, the problem still persists. How do I troubleshoot Canon camera not recognized by Windows 10"
The common way to transfer the photos and videos from a Canon camera to your Windows PC is through the USB cable. Sometimes, you can encounter an error "Canon camera not recognized by Windows 10".
You can't access or transfer the media files stored on your Canon camera's SD card to your Windows system in such a case.
Don't be disheartened. We shall help you solve the "Canon camera not recognized by Windows 10" error.
However, let's first discuss the reason behind your Canon camera not being recognized by the computer.
[Suggested Reading] How to recover photos from formatted SD Card?
Why Canon Camera Not Being Recognized by My Computer?
Windows 10 is the result of at least 30 years of operating system evolution. But it is not always plug and play. Software troubles prevent pairing of external devices.
A Windows PC looks at a Canon camera as a USB device. To the computer it is the same as a keyboard, mouse, graphics tablet and smartphones. Generally USB works smoothly but only if Windows has the proper driver.
The most common causes are:
Installation of the wrong version of Canon EOS Utility Software
Faulty or damaged USB port, cable, or SD card reader
USB drivers are corrupt or not updated
Windows 10 version is not updated
Check here for How to recover deleted photos from a digital camera?
How to Fix Canon Camera Not Recognized By Windows 10?
We have mentioned 10 useful ways that can help you troubleshoot "Canon camera not recognized by Windows 10". They also apply for the Canon camera not recognized by Windows 11 error. Windows 11 is after all Windows 10 with a clean Mac like GUI.
Follow the below-mentioned methods to resolve this error.
Use Alternative USB Port
There might be an issue with the USB port. Therefore, connect the Canon camera's USB cable to a different port, and try to access the photos stored on it.
Note that all ports are not the same. Ports at the rear of a desktop are directly fused to the motherboard and better. Also if your canon camera supports USB 3.0, try and look for a blue USB 3.0 port. Though backward compatibility is taken for granted it might not always work perfectly.
Change the USB Cable
If the alternative USB port didn't work, then change the USB cable. Canon cameras come with a USB cable. The USB cables for latest Canon cameras are USB C to USB C known as IFC – 100U
Older ones use USB A to USB mini B or micro B (depending on the model) known as IFC- 200U. You can find them at any camera store near you.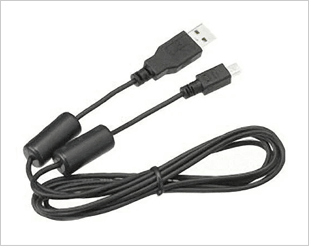 Canon IFC-200U USB Interface Cable
USB cables have tiny pins that get bent out of place. A new one or a different one might solve your problem.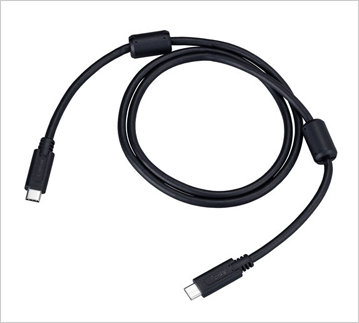 Canon IFC-100U Interface Cable
Check the Camera Battery
Canon EOS Utility software comes with the EOS camera series. It allows you to sync files between the camera and the computer seamlessly.
If you are using EOS Utility software to import your photos to the Windows system, ensure that your Canon camera is adequately charged to transfer photos successfully. Without charge Windows will not be able to read the device.
EOS Utility that you have installed on Windows 10 doesn't show you the notification if the camera battery is charged or uncharged when you connect the camera to the system. So, check the battery through the camera display and make sure it is fully charged.
Also Read: How to recover deleted photos from Nikon Camera?
Switch Off Canon Camera's Auto Power Off and Wi-Fi/NFC Settings
Some people install Canon Digital Camera Software on their system. This software helps access Canon camera photos and videos on PC via Wi-Fi, without a USB cable.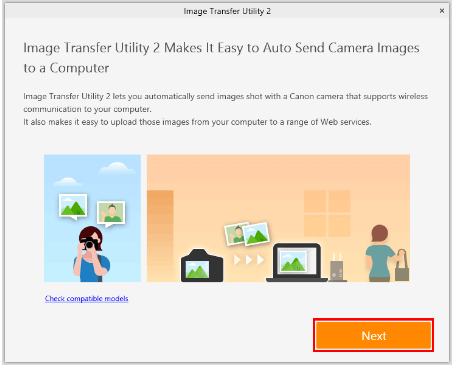 Source: www.usa.canon.com
Auto Power Off is also used for the camera to go into a dormant step following a few minutes of inactivity.
These hamper USB connectivity.
You need to turn these off to access the PC through USB.
Preventing Auto Power Off:
1. To prevent Auto Power Off, press the Power button.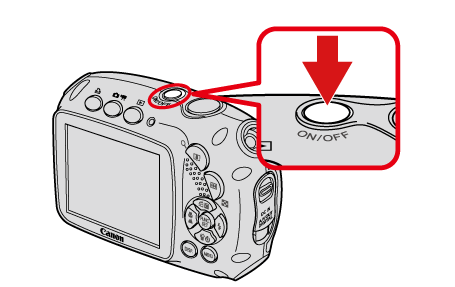 2. Press the Menu button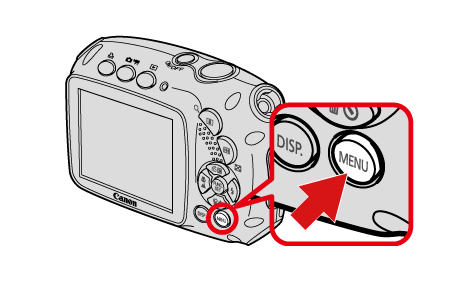 3. Toggle the Power Saving Mode to prevent shutdown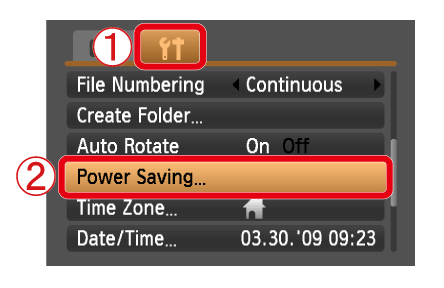 To stop Wifi connectivity:
1. Press the Menu button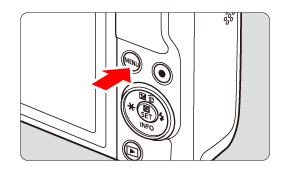 2. Select Wifi settings using < > key using the D pad controller

3. Scroll down to Wifi settings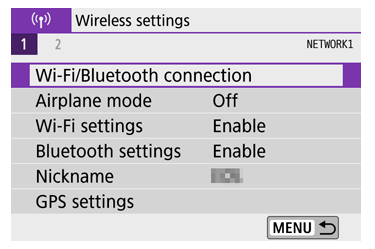 4. Select Disable
Turn them off and then connect the camera to the system. Now, your Canon camera should be recognized by your Windows system.
Note – every year Menu changes slightly. It also depends on the model. Hence you might need to fiddle a bit with Settings to arrive at Auto Power Off and Wifi off on your Canon EOS camera. The general principles remain the same.
Restart your System
Sometimes, a simple reboot can resolve the most significant errors. So, let's try this out here as well.
Very often it is because Windows tried to install a driver but was unable to.
Shut down your system.

When the computer is turned off completely, then unplug it from the power supply.

Remove the USB cable connecting the Canon camera to your PC.

Wait for several minutes and plug it once again.

Now, start your system and connect using the USB cable. 

Check if the problem is fixed.
Update your Windows OS
Update your Windows OS to get the most updated USB drivers on your system. The latest updates also resolve some bugs and system-related errors. To install the latest Windows updates, follow these steps:
Type Settings in Search bar

Select Update and Security and click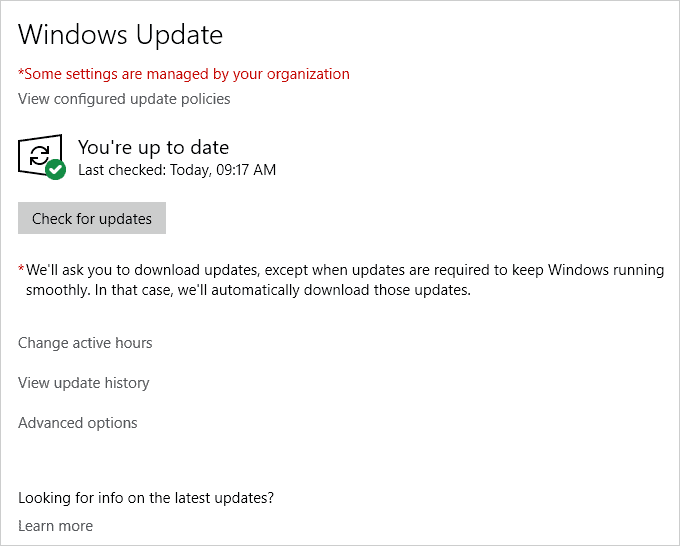 Click on "Check for updates". Your system will scan for updates and recommend the updates, if available.
Click on "Install Updates", if required, and follow the given instructions.

Next, reboot your system and check if you are up to date.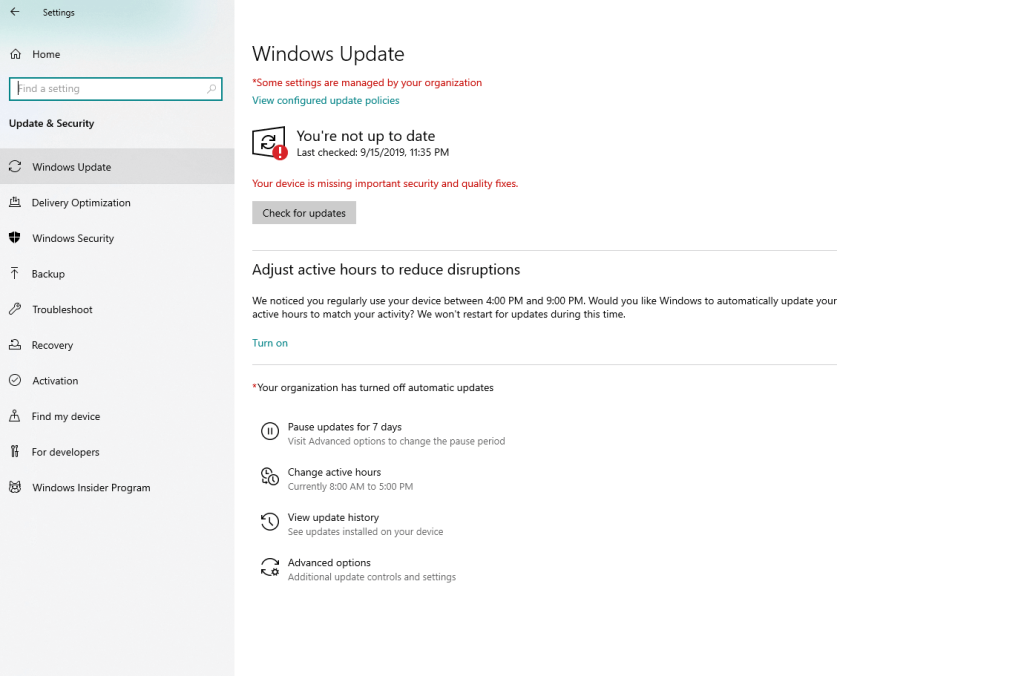 Update your Generic USB Hub Driver
There is no specific Canon digital camera driver for Windows 10.
The steps to update the Generic USB hub are:
Right-click on the Windows button and click on "Device Manager".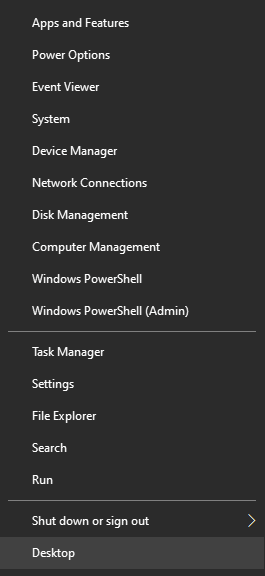 Double-click on "Universal Serial Bus controllers" to expand it.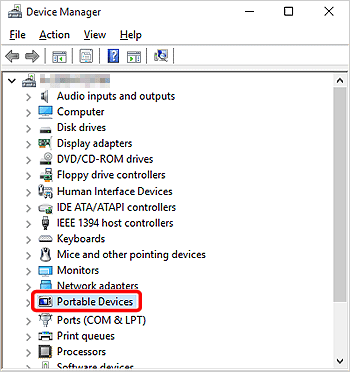 Then, right-click on "Generic USB Hub" and select "Update Driver".
A dialog box will appear. Select the "Browse my computer for driver software" option.
Next, choose the "Let me pick from a list of device drivers on my computer" option to open a list of compatible drivers.
Now, select the "Generic USB Hub" and click on "Next" to install it.
And, finally, restart your system.
Use the SD Card Reader
You can also connect the Canon camera's SD card to the system using an SD card reader and transfer all your photos effortlessly. Many laptops have an SD card slot, in which you can insert a camera storage card and transfer your photos.
For a desktop you need to buy one that attaches to USB port.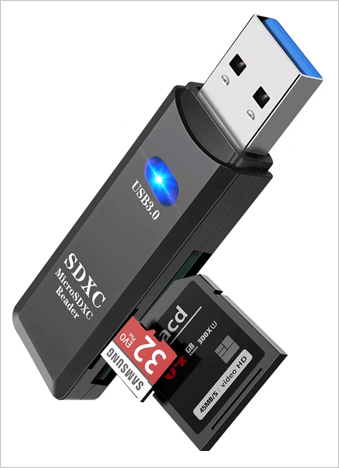 However, when you connect your SD card to the system and it shows "Canon camera SD card empty" or some other error, then recover your photos using Stellar Photo Recovery Software. It is a DIY software that recovers photos, videos, and audio files from corrupted or formatted SD cards. It supports the recovery of Canon photo and video formats, including RAW CR3 and CR2 image files.
Also Read: Best Ways to Fix Corrupt SD Card/ Memory Card
Stellar Photo Recovery software provides a free demo version to preview recovered photos. You can recover various formats of audio (MP3, WAV, OGG etc), video (MP4, MOV, MKV etc) and of course images (BMP, Gif, RAW, JPG, PNG etc).
However, to save those photos you need to have an activation key of stellar photo recovery software.
You can buy a license directly from the software. Otherwise you can also buy from Stellar website.
Watch the video on "How To Recover DELETED Photos From SD Card" with the help of Stellar Recovery Software
Uninstall Canon Camera
The Canon camera shows up as a USB device. You can uninstall the device.
Uninstalling the Canon camera via Device Manager will erase all the camera information from the system.
When you plug it in, the whole system will re-install the camera.
Plug your Canon camera into the USB port.
Press Windows + X keys and click on "Device Manager".
Double click on "Portable Devices" to expand it.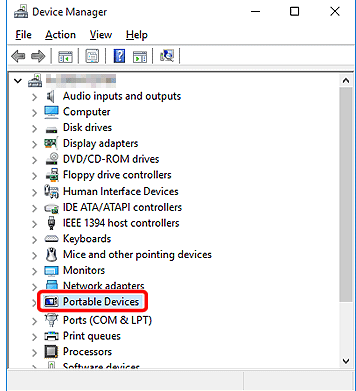 Select the Canon camera and click on "Uninstall" from the menu bar on top.
A dialog box will open requesting further confirmation. Click on the "OK" button on that window to confirm.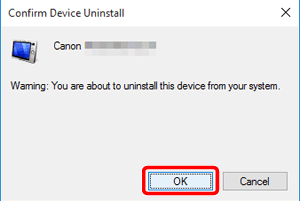 Next, click on the "Scan for hardware changes" button from the top of the Device Manager window.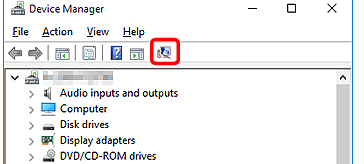 Now, check whether the error is resolved or not.

Check EOS Utility Software Version
The EOS utility software you are using might have become corrupt or out of date.
Steps to Uninstall the software:
1. Go to Control Panel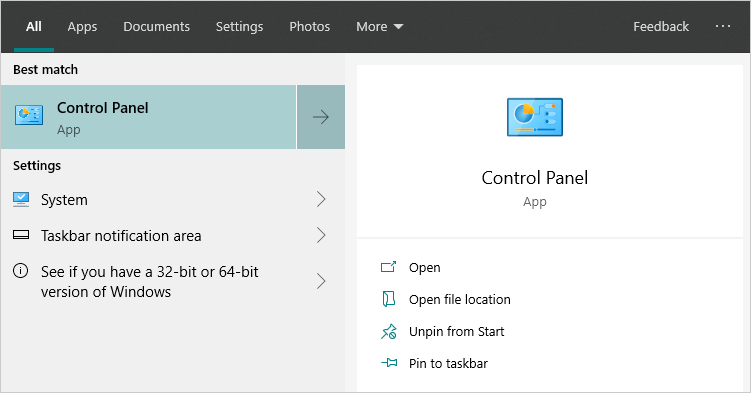 2. Click on Uninstall a program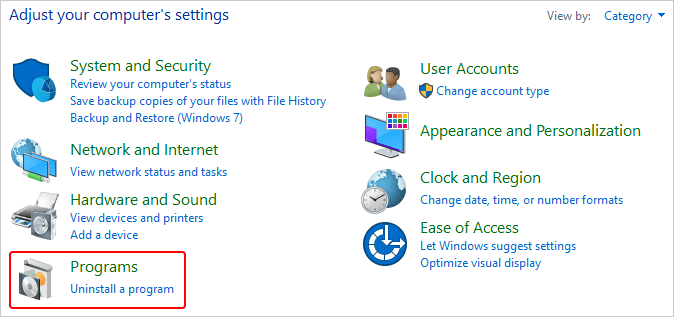 3. Locate it on the list and right click to uninstall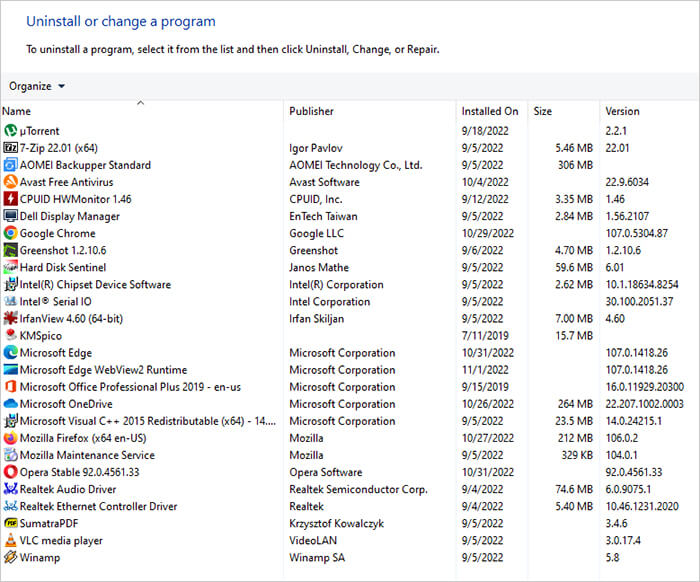 4. Download the latest version of EOS utility from the Canon website.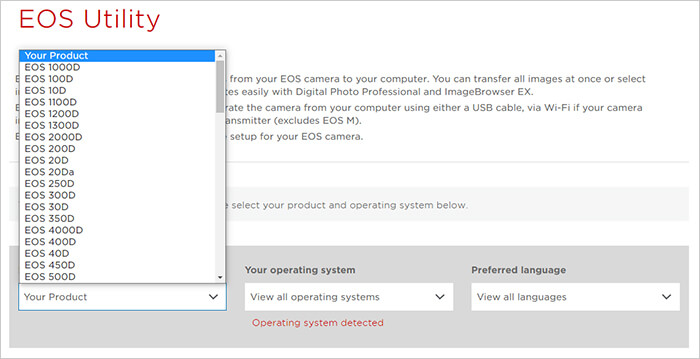 5. Click install when the file has completed downloading.
Ensure that you download the EOS utility for the camera model you own. Otherwise it is possible to get an EOS utility not detecting camera Windows 10 error or EOS utility not detecting camera Windows 11 error.
Tips To Avoid Canon Camera Not Recognized By Windows 10 Error
Use the USB cable recommended by Canon.

Make sure that your Windows OS is updated.

Prefer a card reader when transferring over hundreds of photos and videos from the camera to the PC.

Never eject or disconnect the SD card while in use.

Don't use the camera SD card if you face any errors. 

Using a corrupted card would cause old data to get overwritten.

Recover the lost photos or videos using a reliable SD card recovery software.
For Speedy and complete photo recovery check What are the Advanced Settings Options of Stellar Photo Recovery Software
If All Else Fails
The fault might not lie with Windows at all. The Canon EOS camera might have lost USB connectivity. Given that USB connectors are very fragile this can happen to anyone at any time.
The only way to test the hypothesis is to connect the Canon camera to another desktop or laptop.
You do not need to install the EOS utility beforehand. Only if Windows recognizes can you install EOS utility and test transfer a few images.
In case you find that the USB socket on the camera is not functioning, there is no option except to use Wifi or Bluetooth for transferring files.
To be perfectly correct, one must say that usually for transfer of images out of the camera, Bluetooth is preferred by most. USB connectivity is useful only if you want to use the Canon DSLR as a professional webcam.
FAQ
1. Can we not use the EOS utility?
Yes certainly. In that case the Windows PC will treat the camera as a USB storage device. It will show up in This PC. You can always open and navigate to the correct folder and empty it out using copy-paste. Usually the name of the folder is DCIM.
2. Is USB faster than Bluetooth?
USB 3.0 has a theatrical speed of 4.8 Gbps. USB 2.0 is only 480 Mbps. Actual values are about 30% of stated since write speed of the drive is a limiting factor.
Bluetooth 4.0 offers 1 Mbps and Bluetooth 5.0 offers 2 Mbps.
Hence USB is always faster.
3. What type of USB does a Canon camera have?
Previously Canon DSLRs used to have mini or micro USB. Very recent models have USB C.
4. Can we charge the camera battery through USB?
Unlike a smartphone that is not possible. The USB is present only as an interface circuit (like HDMI). It is not a part of the charging circuit. Cameras do not support inside device charging.
5. What file format does Canon use?
Canon uses Canon Raw file format which is proprietary. You can recover Canon Raw file format with Stellar Photo Recovery software.
To Conclude
The error "Canon camera not recognized by Windows 10" may occur due to various reasons, as mentioned in this article.
If you have a SD card or storage media with missing or deleted media files employ Stellar Data Recovery software to retrieve the same.
We have mentioned all the possible ways to resolve this error. If you have any queries or suggestions, feel free to share them via the comments section below.