28th January, 2020, Stellar Head Office Gurgaon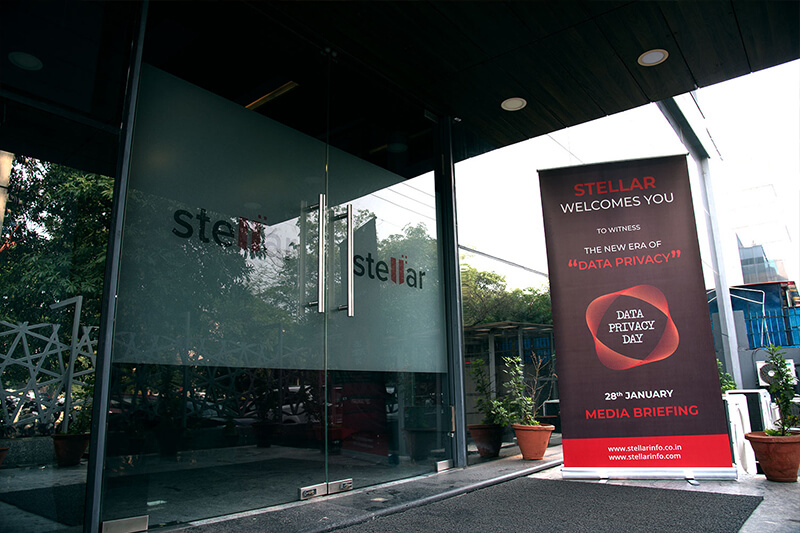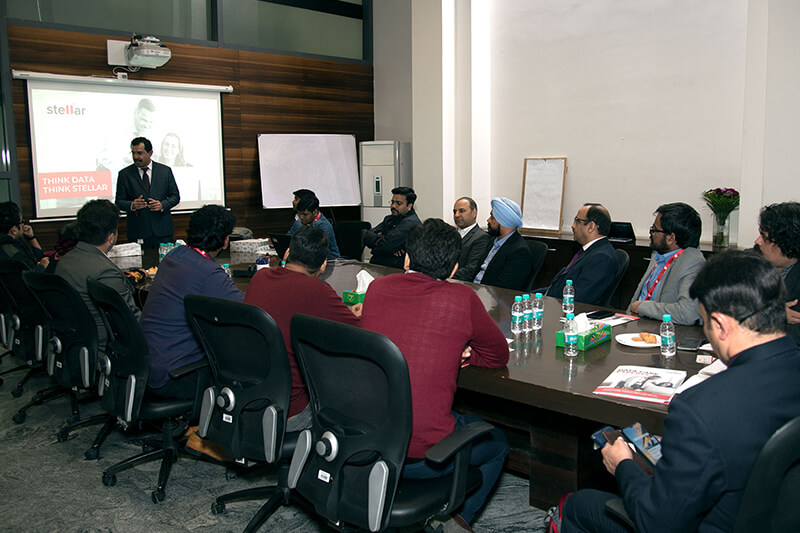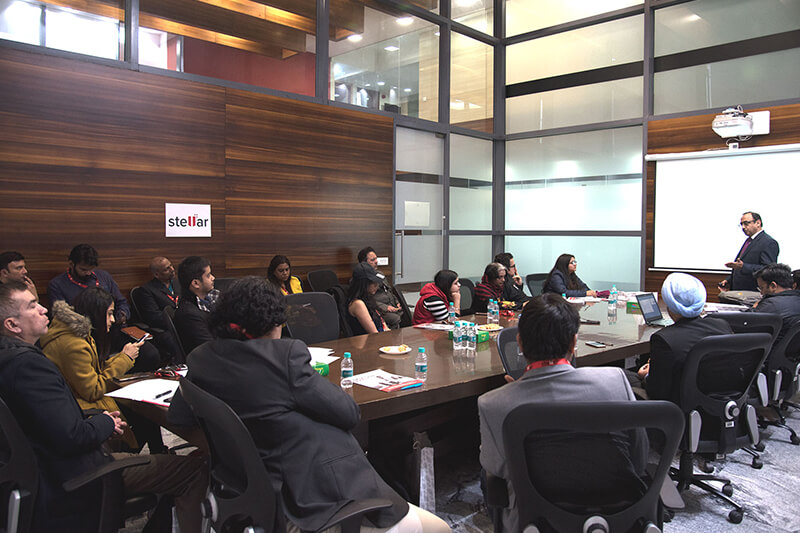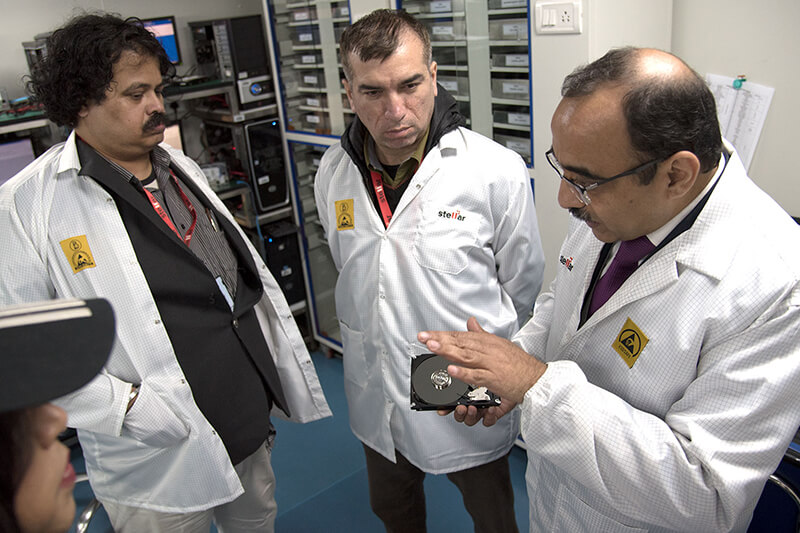 28th January is celebrated as Data Privacy Day across the world. A media briefing session was organized by Stellar www.stellarinfo.co.in to share knowledge about the best practices, principles and sensitisation methods for safeguarding data privacy for businesses and individuals. Company believes that having a dedicated day to celebrate Data Privacy will further empower corporates and users to respect privacy and protect data especially in today's digitally-advancing world.
Internet is reaching every nook and corner of the world today, and with rising use of social media platforms, personal data has become more vulnerable to cyber threats than ever. From an individual internet user to a multi-billion organisation employee, the onus of safeguarding privacy lies on every respective shoulder.
Today 5 billion population of world generates 33ZB (1 Trillion GB) of data that will grow manifold to 175ZB in 2025. Accompanying this data explosion is the rise in Data Breach incidents globally which pose a grave threat of productive usage of data. The cost of Data Breach in India alone per recent estimates is INR 12.8 crores and rising every day.
One of the key causes of data breach is unsafe disposal of old IT assets at the end of their lifecycle. As per World's largest study on old/second hand devices conducted by Stellar, 7 out of 10 devices are vulnerable to Personal Data / PII and sensitive business information leakage risks. Disposing off your old devices without secure data erasure can compromise your intellectual property, financial reports, sensitive data, company MIS reports and trade secrets. The consequent data breach situation can lead to financial loss, brand damage, embarrassment, and lawsuit.
To avoid above circumstance, it is imperative to adopt data sanitization procedure for all old/used devices prior to their disposition. Software based data erasure solutions eg. BitRaser are an ideal choice to build an effective safeguard ; these come with tamper proof data erasure Certification that helps in successful passing of security audits and compliance fulfilment.
Data Privacy is gaining currency worldwide, with 107 countries having instituted some form of legislation for data privacy and security. In India, Personal Data Protection Bill has been tabled in parliament and presently under Joint Parliamentary Committee review. The bill seeks to provide a framework for safeguarding the personal data and proposes establishment of an independent regulator i.e. Data Protection Authority for the same. One of the key provisions of this bill is the right to erasure i.e. the right to get erased personal data which is no longer necessary for the purpose for which it was processed.
The Bill provides for stringent penalties for the data fiduciaries (the data processors) in the event of failure of these companies to comply with the provisions of the Personal Data Protection Bill. For instance, sharing data without user consent will entail a fine of ` 15 crore or 4% of global turnover (whichever is higher), and data breach and inaction to address the same will result in a fine of ` 5 crore or 2% of global turnover (whichever is higher).
Stellar has been providing cutting edge solutions to help safeguard the data privacy of organizations & individuals alike in line with our mission, "in the evolving world of data ; we care and protect what matters the most to you"
This session was attended by leading media professionals and led to fruitful exchange of ideas for Data Privacy propagation.
Mr.Sunil Chandna CEO, Co-founder and Director International Business
The awareness for Data Privacy in India is expected to gain traction with the passage of Personal Data Protection Bill into Law. The need of the hour is to adopt requisite safeguard solutions that ensure protection of sensitive data and avoid data breach situation. We stress the need for performing secure data erasure prior to disposition of old IT assets, this is a mandatory precaution to help safeguard Data Privacy.
Mr.Manoj Dhingra, Co-founder and Director Domestic Business,
The resolve of the company to make available world class data privacy solutions to the individuals and organizations in Tier 2, Tier 3 and Tier 4 cities via the local partner network. The vision of the company is to reach out to 19,100 Pin Code Locations across India.
Mr.Kuljeet Singh, Co-founder and Director Research & Development,
We want to disband the common myth that formatting and simple data deletion leads to permanent data erasure. Data Recovery is possible from both these instances. We wish to highlight the importance of use of Data Erasure Software & Service solutions to help maintain data privacy and prevent data breach.