File repair toolkit- overview
Advanced Tool to Repair MS Office & PDF Documents
Stellar File Repair Toolkit is a 4-in-1 software package that helps user to repair corrupt Microsoft Office documents, such as Word, Excel, & PowerPoint, and PDF documents. It supports MS Office 2019, 2016, 2013, 2010, & older versions.

Comprehensive File Repair Tool for Office & PDF Documents
Repairs Word files & recovers text, images, headers/footers, etc.
Repairs Excel files & recovers pivot tables, charts, images, formulas, etc.
Repairs PowerPoint files & recovers tables, WordArt objects, etc.
Repairs PDF & restores text, hyperlinks, watermark, etc.
Provides a free, enhanced preview of the recoverable data
Preserves the original file's formatting and data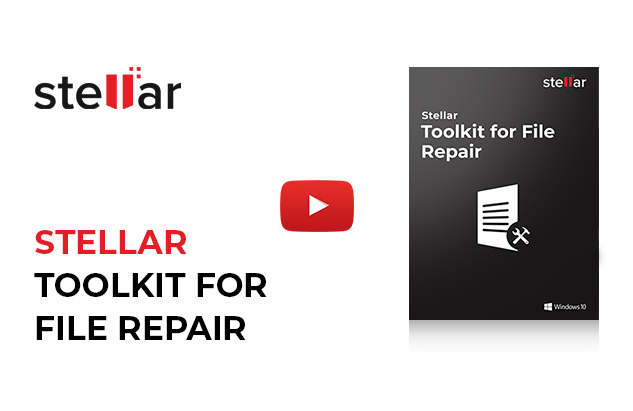 BEST-IN-CLASS TOOLS
4-in-1 Tool to Restore MS Office & PDF Documents
Stellar File Repair Toolkit comprises four software to help users regain access to their corrupt or inaccessible Microsoft Office & PDF files. Each software features a simple-to-use interface that can be operated by any user to repair corrupt Word, Excel, PowerPoint & PDF files in a few simple steps.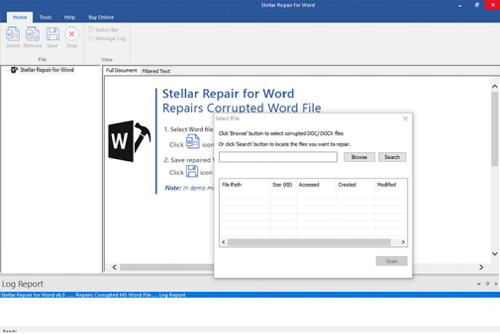 Stellar Repair for Word
Professional MS Word repair tool to repair corrupted .doc or .docx files. The tool can fix all types of problems with a Word document, such as corruption, inaccessibility, repagination, etc. It can recover Word document in the form of RAW text or machine-readable file format.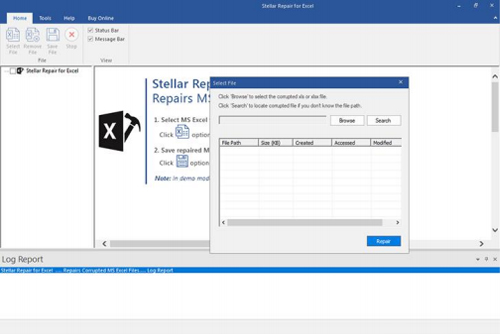 Stellar Repair for Excel
The Excel file repair software helps resolve corruption in .xls or .xlsx files. It can fix Excel file corruption errors, like unreadable content, unrecognized format, etc. The software can repair a single or multiple Excel files while keeping the worksheet properties and cell formatting intact.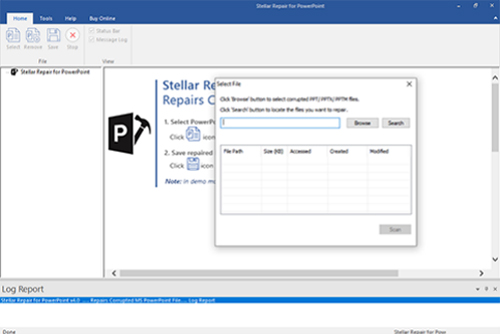 Stellar Repair for PowerPoint
The PowerPoint repair tool repairs corrupt or inaccessible PPT, PPTX, or PPTM slides. It helps recover tables, hyperlinks, VBA code, OLE object, and several other PowerPoint components, maintaining the original presentation's formatting.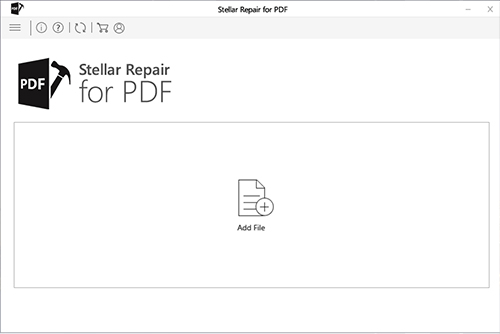 Stellar Repair for PDF
Advanced PDF file repair software to repair corrupt or inaccessible PDF files. The software allows repairing PDF files stored on external storage media, like flash drives, CDs, etc. Besides, it performs recovery of text, hyperlinks, headers, footers, etc.
KEY featureS
An All-Round Solution to Fix MS office & PDF files
Stellar File Repair toolkit provides a comprehensive solution to repair MS Office files & PDF documents. It provides a single-click utility to fix corruption errors in an Office or PDF document.

Repairs MS Office Files in a Batch
The MS Office File Repair toolkit helps users to select and repair multiple corrupt files in a batch, at the same time. The capability to simultaneously repair multiple Word documents, Excel Worksheets, PPTs, or PDF files helps save time.

Provides Free Preview of Recoverable Data
The software, available in the toolkit, come with a built-in previewer that helps preview all the recoverable Word, Excel, PPT, and PDF files data for FREE. The preview feature helps verify the accuracy of repair result, as you can view the recoverable file components & match them with the original data of the selected files.

Maintains Original File Formatting
Stellar File Repair Toolkit performs the repair and recovery of Word/Excel/PPT/PDF files without changing the original file's formatting and data. Each selected software in the toolkit helps extract all the data from a corrupted MS Office file, thereby helping you perform a full restore of the file while keeping its data intact.

Support & Compatibility
Stellar Repair for Word is compatible with MS Word 2019, 2016, 2013, 2010, 2007, and older versions. Stellar Repair for Excel supports 2019, 2016, and previous versions. Stellar Repair for PPT can work with 2019 and older versions. Stellar Repair for PDF supports 1.7 till 1.3 versions of Adobe PDF files

Free Download 100% Secure

Buy Now
*Free download to scan and preview all recoverable data.
HOW IT WORKS
Repair Corrupt Files in 3 Easy Steps
Stellar File Repair Toolkit is designed to help Microsoft Office & PDF users resolve all their file repair and recovery needs in minimal time.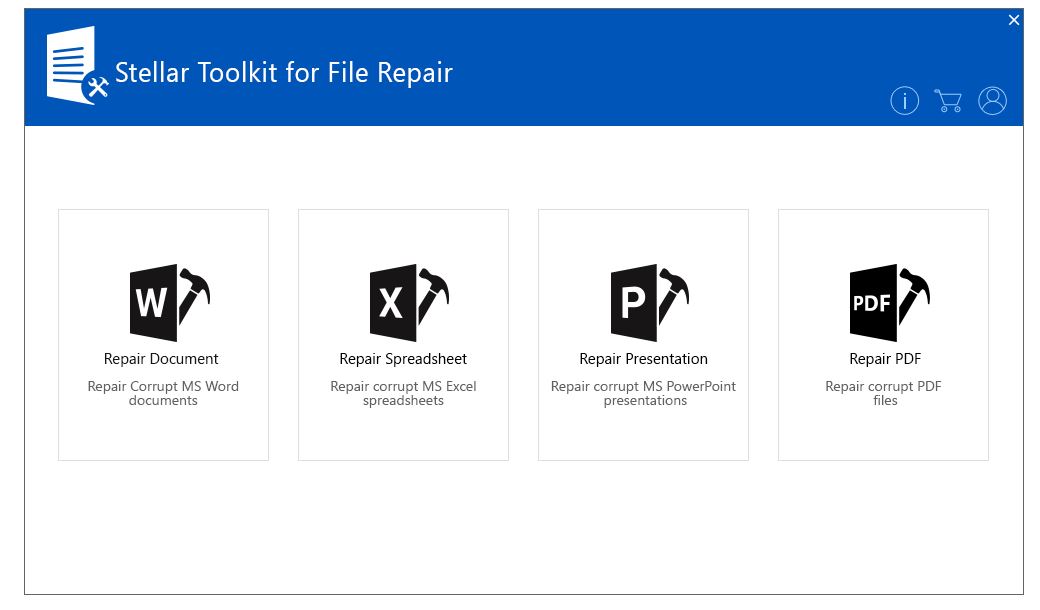 Select File Type
Select what file type you want recover, select your desired icon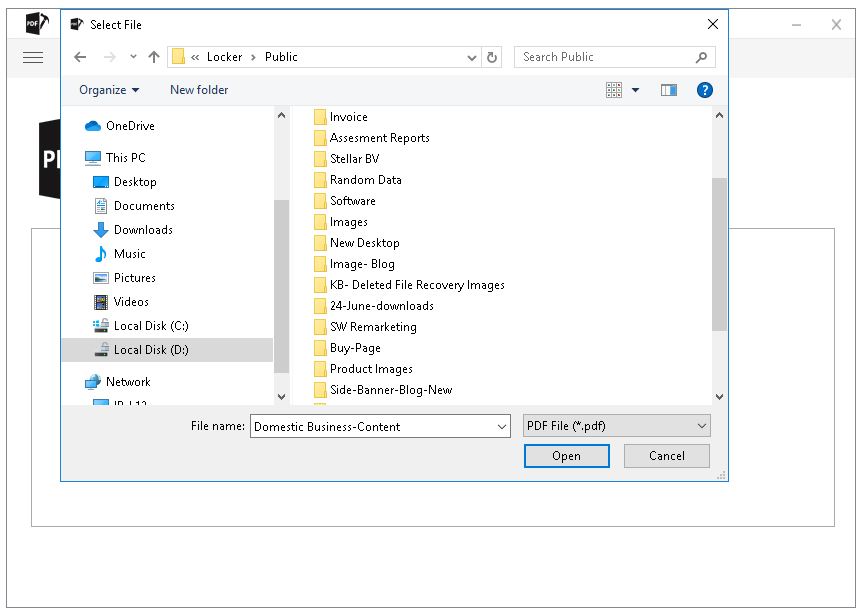 Select Corrupt File
Select the corrupted docx/xls/PPT etc file and then repair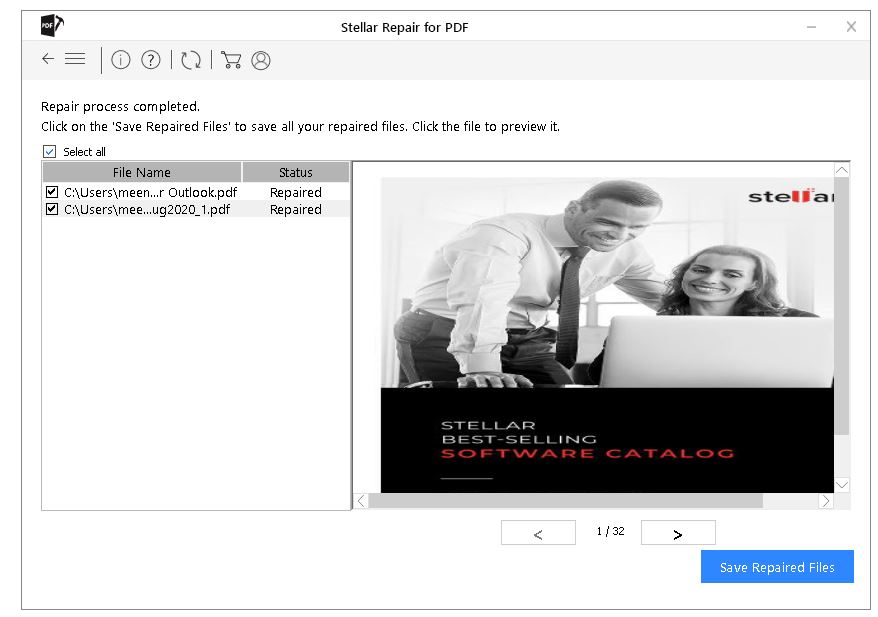 Repair Corrupt File
Save the repaired file in the desired format and on desired location
Technical Specifications
About Product
---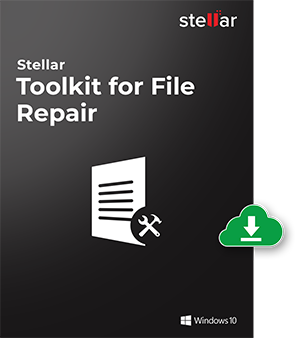 Version
2.0
Release Date
April, 2020
License Usage
Can install the software on a single system
Version Support
MS Office 2019, 2016, 2013, 2010 and earlier versions
Edition
SOHO & Technician
Language Supported
English
System Requirements
---

Processor
Intel-compatible (x86, x64)
Operating System
Windows 10, 8.1, 8, 7
Memory
4 GB minimum (8 GB recommended)
Hard Disk
250 MB for installation files
Documents
---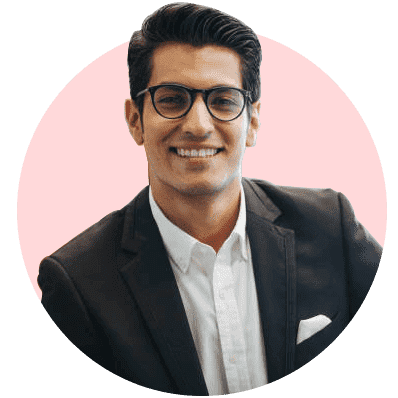 Start Using Stellar File Repair Toolkit Today
Advanced MS Office & PDF file repair and recovery tool. Quickly and safely repair corrupted Word, Excel, PowerPoint, & PDF files.
*Free download to scan and preview all recoverable data.
FAQ
Can I repair an Office file of any size using Stellar Toolkit for File Repair?
Yes, this MS Office file repair tool helps users repair an Office file (Word/Excel/PPT) of any size
Can I run Stellar File Repair Toolkit on multiple PCs?
Yes. The Technician edition of the toolkit can repair your Office files on multiple systems at a single location
What is the difference between the Demo and Full version of Stellar File Repair Toolkit?
The demo version of the toolkit displays a free preview of all the recoverable data in your Word/Excel/PPT/PDF document. However, you need to purchase the Full version for repairing and saving the document.