Stellar Drive Monitor - overview
Complete Hard Drive Monitoring Software for Windows
Stellar Drive Health Monitor is all-in-one software to track the performance of your drive. The software helps you in tracking the SMART status of your hard drive. This advanced software provides an advanced warning regarding impending hard drive failure, and helps you in creating a clone of your drive, well in time.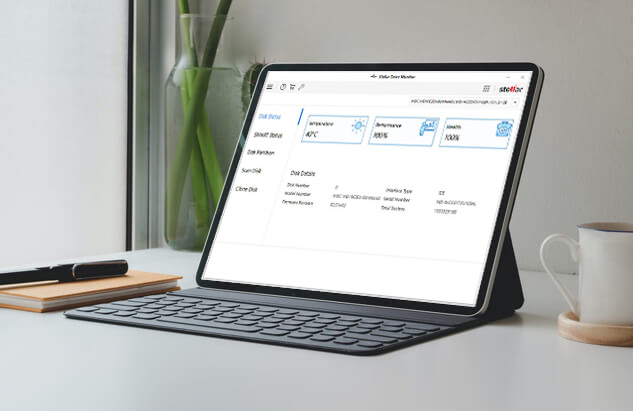 Advanced Monitoring Tool For Real-Time Drive Health Assessment
Monitor drive health, temperature, and performance.
Perform scan and display test results.
Find out in advance about bad sectors.
Disk clone creates perfect copy for data backup.
Starts up with Windows and runs in the background.
Works with Windows 7, 8, 8.1, 10, 11
DRIVE MONITORING SOFTWARE- top use cases
To track health of your drive
Hard drive crashes seldom happen suddenly. Usually, a drive shows signs of wear and tear for many weeks before dying. By constantly monitoring the health and SMART parameters of your drive, Stellar Drive Monitor can warn you well in advance so that important data is never lost.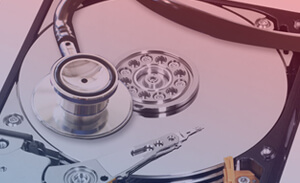 Drive Health Overview
Shows SSD/HDD health and performance in real time. Check the temperature and be warned if it exceeds the threshold. Also displays disk model, serial number, firmware version, and the number of sectors.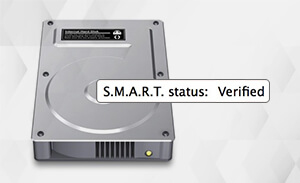 Drive SMART Status
Monitor the disk using S.M.A.R.T. (Self-Monitoring, Analysis and Reporting Technology). SMART attributes such as Read Error Rate, Seek Error Rate and Reallocated Sector Count warn about impending drive failure. Never be caught unawares and lose important data.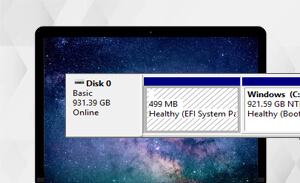 Monitor Disk Partition
Provides details about the total disk size, partition size and free space at a glance. Know beforehand if there is enough space before you download a large file. Hard drives become slower as they fill up. With Stellar Drive Monitor you can always buy enough storage well in time to avoid storage saturation.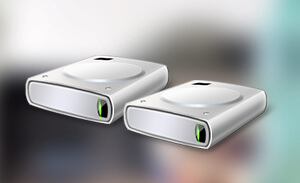 Clone Disk
Creates a replica of a drive for backup and recovery. The ultimate protection against data loss scenario. Auto backup happens periodically and syncs local files with USB or NAS.
Total Drive Health Monitoring
Monitor Hard Drive Health 24x7
With Stellar Drive Monitor, constant monitoring of hard disk status becomes effortless. The software is compatible with all versions of Windows from 7 onwards. With a clean and easy-to-understand UI with graphs Stellar Drive Monitor is the perfect drive health checkup tool.
MORE FEATURES
Powerful Disk Checkup Utility
Stellar Drive Monitor provides you granular insight into the performance of your PC and laptop hard drive and server. Now be warned in advance about pending drive failure and remove data to a safe location quickly.

Monitor SMART
View SMART attributes and find if all drives are in optimal condition. Save data for comparison later on. Allows you to know about the declining health of a hard disk and swap it out. The software also lets you retrieve the serial number, and model of the hard drive and maintain the drive with optimal efficiency.

Partition Manager
The Partition Manager lets you know how much hard disk space is at your disposal at a glance. Comes in handy for those who transfer large files often. Shows the total and free space available on each drive partition. Quickly organise disk space on your drives and USB sticks. You need to have no technical knowledge to change partition size and optimise storage.

Create Replica
Use the clone feature to immediately create a backup if you find a hard disk health warning. No need to buy another software for backup. A perfect cloned drive ensures that you never lose your data. Set it to run at regular intervals or at the end of day to capture the latest modifications.

Check External Drives
Works equally well on external hard drives, USB, and other media. Supports legacy PATA connections and modern NVME drives. No matter what type of peripheral storage device you have you can monitor their behaviour and usage with Stellar Drive Monitor.

Simple UI
Simple and intuitive UI developed keeping end user in mind. Data is presented elegantly and provides a gist of the hard drive health stats at a glance. The menu is straightforward and offers easy access to five different functions of the software.It's been designed so that anyone can use it. The user interface and user experience support end-consumer use, with little or no IT experience. It summarises key drive health stats in the default view of Disk Status. You can navigate through the other 4 sections (SMART Status, Disk Partition, Scan Disk, and Clone Disk).

Scan Disk
Scan a disk and perform read-write tests to find if they are working perfectly. Scan reveals bad sectors and isolates them. Stellar Drive Monitor periodically scans the hard disk and performs tests. The tests do not affect the stored data in any way. The self test can force bad sector reallocation moving data away and isolating them from future use.

Free Download 100% Secure

Buy Now
*Free download to check disk status, SMART status, disk partition, and scan disk
Stellar Drive Monitor
Protect your hard drive. Fast. Simple. Easy.
Do you know that Stellar Drive Monitor is the most reliable monitoring tool? The UI shows the health of all your hard drives, exports report and clones drive with a single click.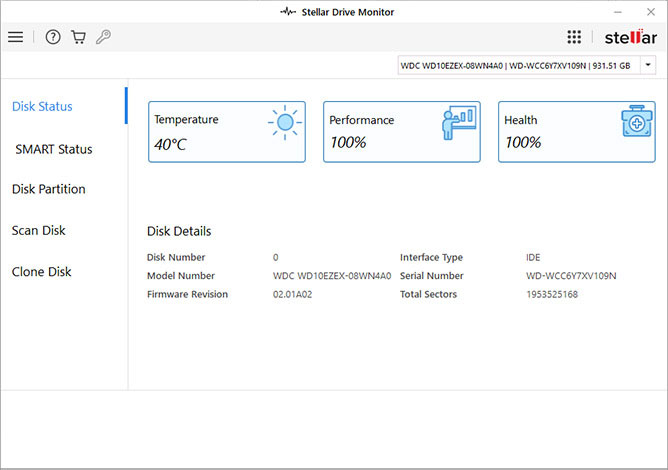 Select Utility
Click on the desired utility on the left pane.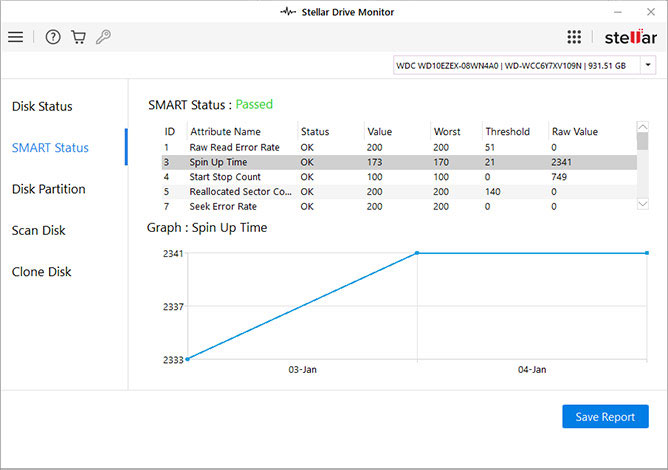 View & Save Report
View and save the generated detailed report of your selected utility.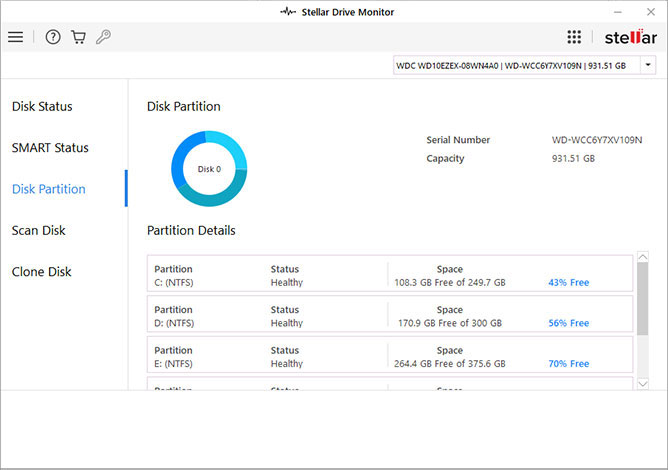 Clone Disk
Click on 'Clone Disk' option to create exact replica of your drive.
Technical Specifications
About Product
---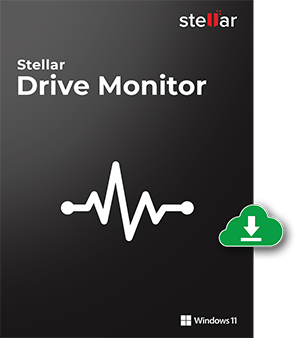 Version
11.0
Release Date
April, 2023
License Usage
Single User
Language Supported
English, Deutsch, Français, Italiano, Español, 日本語 , 한국어, Português Brasileiro, Dutch, हिंदी
System Requirements
---

Processor
Intel compatible (x86, x64)
Operating System
Windows 11, 10, 8.1, 8 & 7
Memory
4 GB minimum (8 GB recommended)
Hard Disk
250 MB for installation files
Documents
---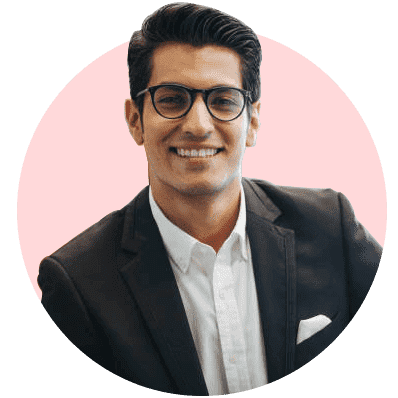 Install Stellar Drive Monitor for Windows today
Stellar Drive Monitor makes hard drive failure a thing of the past. Know the hard disk status at a glance in real-time.

Free Download 100% Secure

Buy Now
*Free download to check disk status, SMART status, disk partition, and scan disk
FAQ
What is the function of Stellar Drive Monitor?
Stellar Drive Monitor checks the SMART attributes of the hard disk constantly. If the hard disk is failing or has bad sectors it is revealed immediately. Hard disks do not usually fail overnight. This allows you enough time to back up data and deploy a new hard disk.
What sets Stellar Drive Monitor apart?
It is thoroughly dependable and runs with Windows startup. The splash screen would show you a warning if there is any drop in performance.
What drives does it support?
For SMART monitoring it can analyze any type of hard disk and solid state drive. Stellar Drive Monitor supports legacy interfaces such as PATA and SATA as well as newer NVME. For USB drives it can monitor partition size and free space. USB drives do not come equipped with SMART firmware.
How warm can a hard drive get?
A traditional HDD should be no warmer than 40°C. If it is then the case fan is not positioned/working properly. An SSD can get quite hot with the constant read-write operation. However, that should not exceed 60° C. Case ventilation, water cooling, and air conditioning are options if the temperature is too high.
What should I do if my hard disk shows bad sectors?
There is no recovery from it and the bad sectors would continue to grow daily. Back up all data by copying files or creating a clone drive and buying a brand new hard drive.