Dell has been a reputed computer manufacturer since the mid-80s.
Not only do they sell top-of-the-line desktops, laptops, and all-in-ones, but the best servers.
Dell PowerEdge is the main competitor of HP ProLiant in the server industry.
One of the most frequent questions from the engineers who maintain these machines is the reason why these Dell servers have an orange blinking light.
What does it mean, and what is the hardware and system trying to convey?
We try to explain: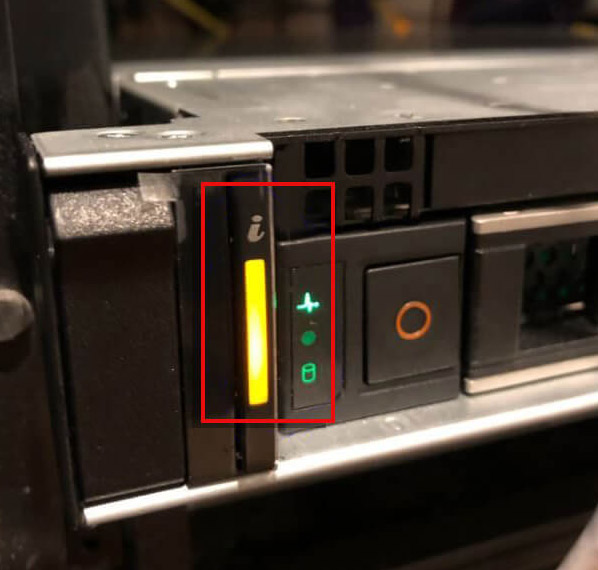 Source: dell.com

Dell Server Blinking Orange Light—How and Why
What is the complaint about? There is a blinking orange or amber (we refer to it as amber) light indicating some problem with the server.
Let's look at the front side of a Dell PowerEdge. This is an R840 but more or less the same explanation works for every model.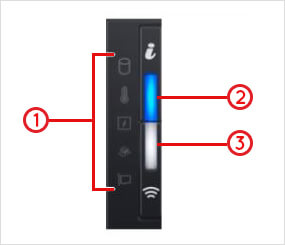 Source: dl.dell.com

The left control panel has:
1. Status LED indicators
2. System health indicator
Both can turn amber, and we shall describe each situation.
Status LED indicators turning amber
There are five Status LED indicators. They each turn solid amber if there is a problem with:
Drive
Temperature
Power Supply Unit
Memory
PCIe
These are very specific and corrective action would involve viewing the System Event Log and running diagnostics to determine the exact problem.
For example, the Power Supply Unit indicator might turn amber if it is under-voltage, or the PSU has failed.
Appropriate remedying action should follow the diagnosis.

Also Read: How to Fix Dell Hard Drive Error 2000-0142

System health indicator turning amber
The system health indicator has five conditions:
Off—Indicates iDRAC Quick Sync 2 is turned off. If it does not turn on, reseat the cable and try again.
White—Shows that iDRAC Quick Sync 2 is ready to start. If it does not turn off, restart the system.
Blinking White (rapid)—Indicates data transfer.
Blinking White (slow)—Indicates firmware update is happening.
Blinking White (five times and turns off)—Indicates iDRAC Quick Sync 2 is disabled.
Solid Amber—The system is in fail-safe mode. Restart the system to continue.
Blinking Amber—Indicates that iDRAC Quick Sync 2 hardware is not responding correctly.

Legacy Hardware Indicators
There are quite a few old model servers still in action (Windows Server 2008, the server equivalent of 7 still has 2% market share).
A paragraph about these machines must be included.
Dell changed the front panel design in the past few years and there are many Dell servers that run the old 4 LED panels such as Dell T310.
The 4 LEDs are numbered 1 – 4, left to right.
They are also indicated as A-B-C-D in some manuals.
Note the ones that are blinking, find the number and match to these tables.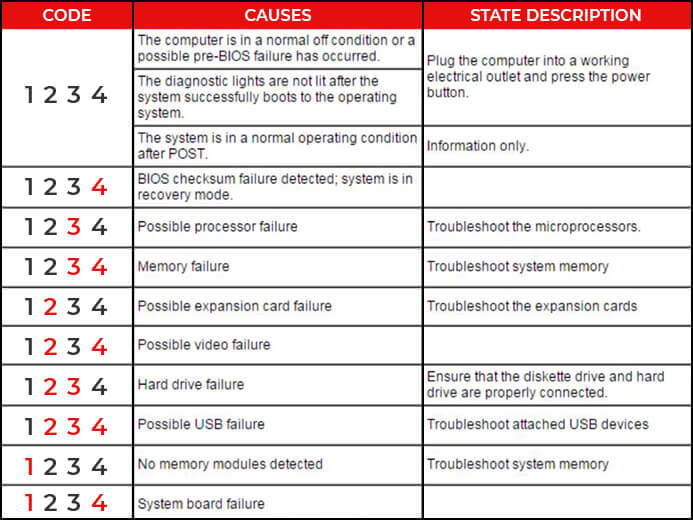 Below are few more causes of amber light:


Here is the led pattern in detail: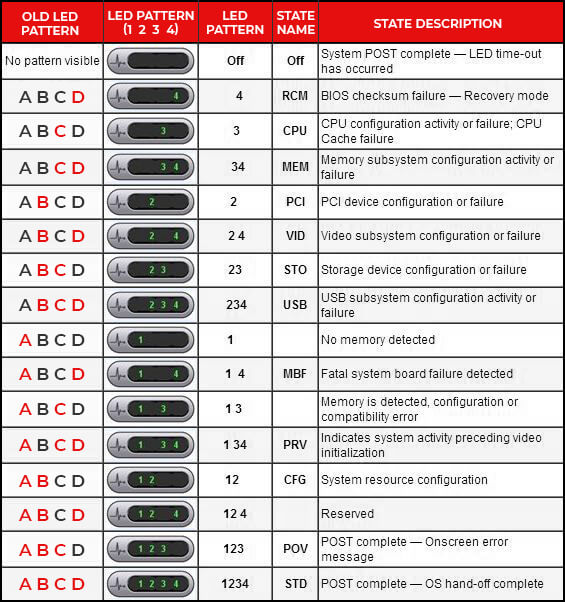 Source: dell.com

For example,
1 and 3 or 13 means RAM is detected but compatibility error is there.
2 means PCI device failure and so on.

What To Do Dell Server Blinking Orange Light?
As per Dell documentation and user manual, this means there is a system problem of some kind.
Steps to take
1.) Install Dell OpenManage Server Administrator. It is a free product that needs to be installed on each server and provides analysis both through browser-based GUI and CLI. It is an excellent tool to know the details of your system:
Batteries
BIOS
Fans
Hardware Performance
Memory
Network
Ports
Power Management
CPU
Temperatures
Voltages and far more.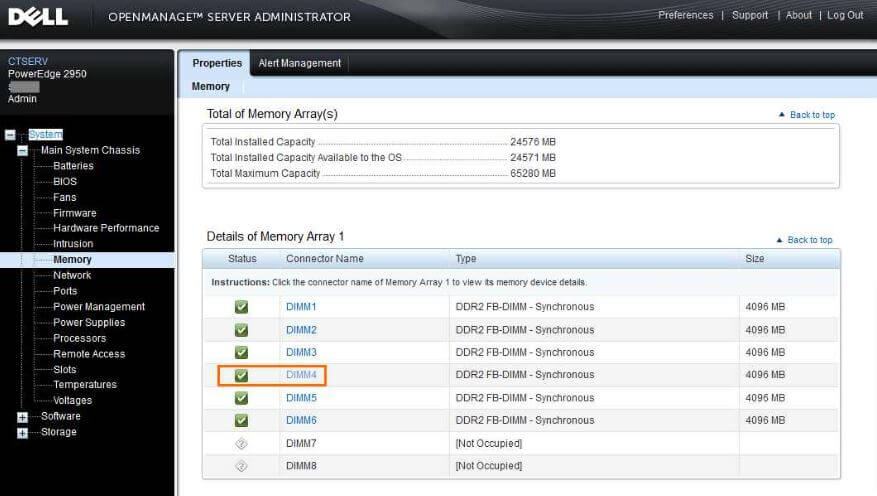 Is anything out of the ordinary?
If so (the software checks hundreds of parameters) research how to correct it.
Typical problems are - a RAM unit might have malfunctioned, voltage might have dipped, RAID configuration issues could happen, and so on.
2.) If nothing is out of the ordinary view:
System Event Log
Operating System Event Log
3.) Download BIOS update and firmware update (RAID controllers).
4.) Check if the chassis is open or if intrusion is detected.

Do's and Don'ts
| | |
| --- | --- |
| Do's | Don'ts |
| | Allow the server to overheat. |
| Check antivirus logs daily. | Operate in case of under voltage, move to backup. |
| | Don't allow dust to accumulate near servers. |
| | |
| Check the RAID array for drive failure. | |
A Word of Advice
The above steps help solve most problems for Dell servers' orange blinking light problem.
But there might be a deeper issue that you are unable to uncover.
If you can't fix it or don't know how to fix it, it's better to seek professional help from data recovery experts. That would preserve the data and the disks.
Stellar Data Recovery provides expert help related to storage problems. Call us now at 1800-102-3232 or request for a free expert consultation.