RAID servers are a preferred choice of most businesses for storing crucial data as they offer fault tolerance and prevent data loss in case of a drive failure. But sometimes due to logical or physical issues with multiple disks or server failure, you're unable to access the data. In such a case, the only option is to look for professional RAID data recovery services to get back the data.
When it comes to RAID data recovery services, there are many companies offering such services. Now the questions arise, which RAID data recovery company you should choose and how would you select best data recovery company for RAID recovery.
In this article, we've shared a checklist on how to select a best data recovery company for RAID recovery to get back your mission-critical data.
The thumb rule is that you must not limit your evaluation of a data recovery service provider based on its service cost only. RAID data recovery is a complex task as every RAID setup consists of different RAID configurations and number of disks. Thus, your priority while looking for a data recovery service provider should be to look for the following key factors.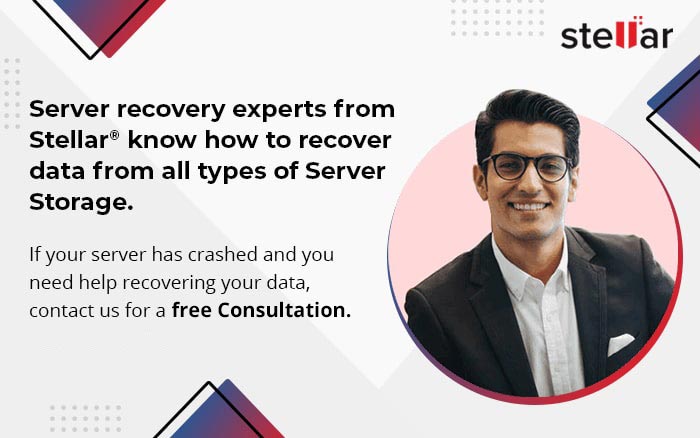 Key Considerations to Select Best RAID Data Recovery Company
1. Data Recovery Abilities & Domain Experience
The first thing that you must look for is that the data recovery service provider you're choosing has capability and experience in RAID data recovery. Find out if they have the technical expertise to handle RAID data recovery cases. So, check the company's overall track record, success rate, and trustworthiness. For this, you can go through their case studies , RAID recovery process, client reviews, certifications/achievements, experience in the domain, etc.
As your data is important, don't put it at risk by handing over your RAID disks to a random data recovery service provider. Instead, do a good research and consider the brands who have proven technical capabilities and experience.
2. Availability of World-Class Infrastructure
A world-class infrastructure is required to perform the sensitive task of RAID data recovery. The RAID recovery must be done in air-particulate controlled data recovery labs known as Class 100 Clean Room labs. This kind of setup is also recommended by hard drive manufacturers. Opening a damaged disk in a normal environment may contaminate its platter with dust particles, leading to scratches, and hence permanent data loss. Thus, make sure that the service provider has Class 100 Clean Room lab and all the required tools to carry out the data restoration job.
3. Data Privacy
Your business data is sensitive which if leaked or stolen can result in huge financial loss and harm your reputation. Most local data recovery vendors do not follow protocols to protect data against data breach. While, a reputed data recovery service provider practices stringent data privacy policy throughout the data recovery process.
Therefore, check that the data recovery service provider has data privacy policy in place, before handing over RAID disks to them.
You can confirm this by asking a few questions, regarding data protection norms, such as:
Does their data recovery lab have restricted/controlled entry?
Does they have appropriate security infrastructure in place?
How they'll ensure that technicians won't misuse the recovered data?
Do they erase data after recovery and not use it for any purpose?
Do they have internal and external audit process?
4. Customer Support
Top data recovery companies always value their customers. They keep you updated regarding all the aspects of data recovery job. Timely updates and completion of RAID data recovery job is crucial as you want to get back your lost data as soon as possible.
Not only this, the best data recovery company also provides "after recovery" support for a mutually agreed time period. They answer all your relevant queries regarding the data recovered and other details.
Make a decision considering the quality of customer support you'd get from the data recovery company. To get a worry-free experience throughout the recovery process, always give weightage to a data recovery company which is known for its excellent customer support.
5. In-House Research & Development
Recovering data is a cumbersome task as there are different types of storage devices are available in the market. Some work on traditional storage technology while the others on completely new ones.
Unless the data recovery company has an in-house R&D team, it's very difficult to handle different types of RAID data loss cases. They might not have the technology and knowhow to rescue data from new age devices.
Moreover, lot of data loss cases pose unique challenges. An ideal data recovery service provider must be able to overcome these challenges by developing purpose-built tools and technology to recover your data.
6. Data Recovery Process
Before making a decision, you should also enquire about the process of data recovery followed by the service provider. The best data recovery companies never apply any method of recovery in the first stage. They first diagnose the root cause of data loss and then decide on the next steps. You can first get the details about all the stages that they follow for RAID recovery process.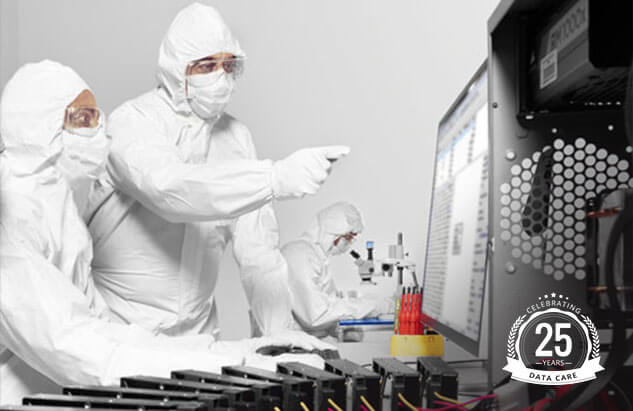 Conclusion
Your choice of a data service provider decides the fate of your business data. Thus, while choosing a RAID recovery service provider, it's important that you make a right decision.
Similar to making a buying decision for any product or service, cost must not be the first or only factor for choosing data recovery service. In case of business data loss, it becomes even more important to give preference to the factors such as quality of service, privacy of data, and customer support.
This post mentions some key factors that can help you select best data recovery service provider to recover your RAID data. You can validate all the mentioned critical checkpoints before handing over your RAID disks to a data recovery company for recovering your business data.