How do I restore back up of accounting Data in Tally?
Step by Step process to restore the Back up of your tally data is given below:
Step 1: Go to Gateway of Tally and Click on the F3: Cmp Info or Press Alt+F3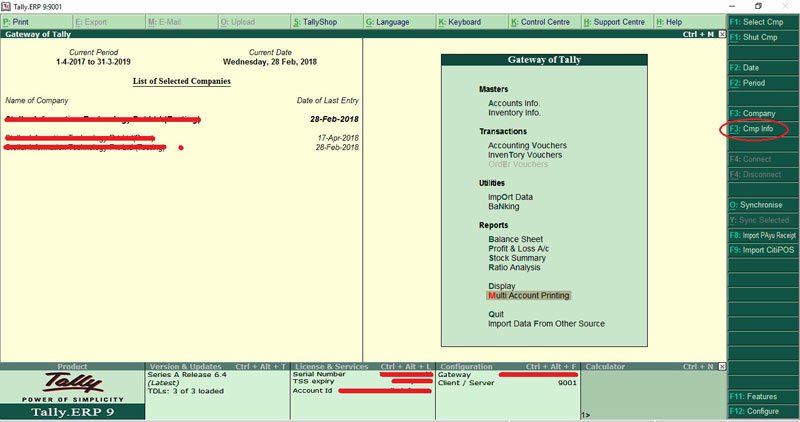 Step 2: Select Restore from the Gateway of Tally
On the "Restore Companies" screen, Source field contains the backup folder path. (In below example, backup folder data path is D:\TallyDataBackup)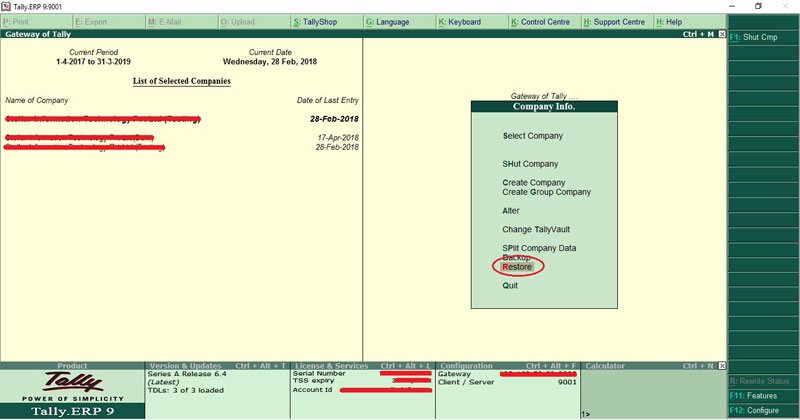 Step 3: In the Destination field, specify the path where you want to restore the backup of Tally data. (In below example destination data path is \\192.168.50.60\Data).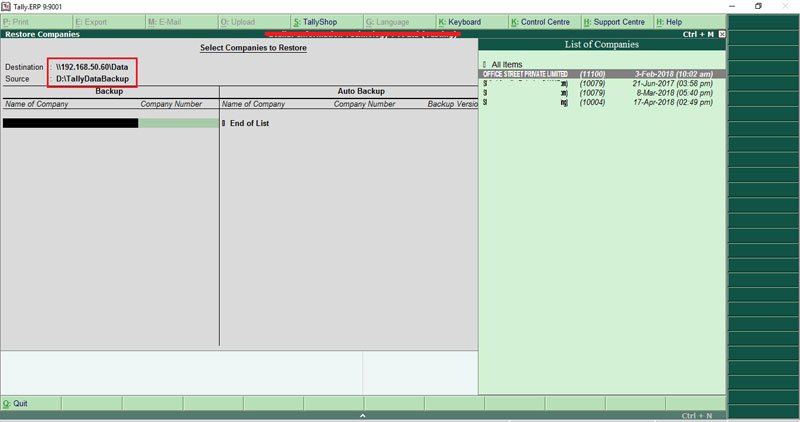 Step 4: Select the companies to restore data.
Step 5: Accept the screen by Pressing Y