Summary: Accidentally deleting files from an SSD can be a frustrating experience. In this blog, we will explore what happens to the data when files are deleted from an SSD, and how you can recover lost data using Stellar SSD recovery service.
Accidental data deletions are common. It's not only about the mistaken deletion of a folder.
Accidental data deletion on an SSD can occur due to:
Software issues: Glitches, bugs, or crashes causing data loss.
Virus or malware: Malicious software corrupting or deleting files.
Keyboard shortcuts: Unintended use of permanent delete shortcuts.
Miscommunication: Shared users mistakenly delete important files.
Overwriting files: Accidentally saving a new file with the same name as an existing one
Thankfully, SSD data recovery is possible.
Read on to learn how this blog will walk you through.

What Happens When You Accidentally Delete SSD Data?
Deleting files from an SSD does not cause immediate and irreversible loss of data.
When a file or folder is deleted, the following happens.
Removal of reference from the index: The operating system removes its reference from the file system index. This makes the data appear to have been removed.
Memory space marked 'free': The relevant memory space is marked as available or "free" by the operating system. This allows new data to be written in its place.
Original data remains intact: The actual data still exists on the SSD until it is overwritten by new data. This means it's still recoverable.
Original data could soon be overwritten: New data saved to the SSD may overwrite this memory space making recovery more difficult or impossible.
Specialized data recovery software or professional services can retrieve deleted files or folders from your SSD.
Additional Reading: What makes SSD Data Recovery Complex

I've Accidentally Deleted My SSD Data. Now what?
1. Stop Using The SSD Immediately
Don't write any new data to the SSD, as it can overwrite the deleted files.
Don't experiment with random SSD data recovery software.
Every download creates a risk that your deleted data will be permanently lost.
2. If You Believe There's Nothing Physically Wrong With Your SSD
You can try data recovery from your SSD, using Stellar's data recovery software.
Stellar Data Recovery software (available for both Windows and Mac) is the most trusted DIY data recovery software.
This is secure, reliable, and user-friendly software.
You can use the free trial version to preview your recoverable data before you purchase a license.
Every year, thousands of users rely on our software to recover accidentally deleted files from SSD.
3. Look For Telltale Signs Of Physical Damage To Your SSD
Signs of physical damage to the SSD:
Malfunctioning SSD after recent spills, drops, and bumps: Water can cause crossosion inside the SSD. Bumps can cause NAND chips to malfunction. If, after such an accident, your SSD has started malfunctioning, it's very likely physically damaged.
Error messages: Frequent error messages related to disk access or file corruption
Slow performance: If the SSD's read and write speeds suddenly decrease, it might be experiencing physical problems.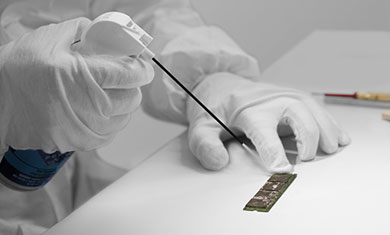 If the data loss is caused by physical damage to the SSD, you'll need a professional SSD data recovery service. SSDs have to be properly opened, diagnosed and then operated for data recovery in such cases.
Additional Reading: How to safely confront Physical Data loss issues on SSD Drives
4. Contact Stellar SSD Data Recovery Service
Every year, 40,000+ customers trust Stellar data recovery service to recover data from their SSDs. If you've lost your SSD data by accident, act fast, and call us for a consultation.

Case Study: Data Recovered From Deleted SSD Drive
Client: Company
Objective: To recover data from a Deleted SSD Laptop Drive
Approach: Data from the client's SSD Drive was successfully recovered by Stellar Data Recovery.
Challenge Faced:
The client had a 500 GB Samsung SSD drive which has been deleted.
The client was not able to access Python 27 files and HTML Files on his Laptop
Stellar Data Recovery's Process:
Initial analysis revealed that the SSD drive data has been deleted.
Following analysis, Stellar Data Recovery discovered that client data had been deleted and overwritten.
After scanning the SSD with its data recovery software, Stellar Data Recovery discovered some data that had been recovered. Data in directory format was retrieved for the remainder.
Client Responses:
The customer was ecstatic with Stellar Data Recovery's assistance. They were happy that their crucial HTML and Python 27 files could be successfully retrieved. If SSD Drive got deleted then it doesn't have to mean permanent data loss. You can improve your chances of successfully recovering your important files by using Stellar's expert data recovery services.

Why Choose Stellar?
India's #1 SSD data recovery service: Extensive experience in recovering data from various SSD brands, including Samsung, Western Digital, SanDisk, Seagate, and Kingston.
Industry-leading success rate: 80% data recovery success rate, the highest in the industry.
Comprehensive Compliance: Adheres to all relevant data protection and quality standards, such as ISO 9001-27001.
Extensive donor drive catalog: Access to 15,000 SSD donor drives, crucial for successful part transplants.
Free consultation. exceptional support: Transparent communication and dedicated case managers.
No recovery, no charge policy: Pay only for successful data recovery.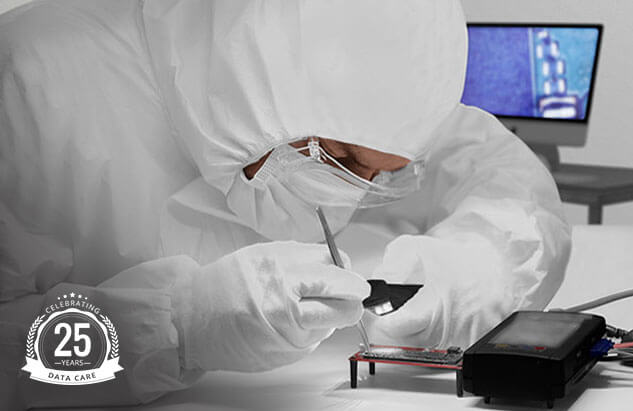 Whatever the cause of data loss in your SSD, we can recover it. Even if your data wasn't manually deleted, we can understand other kinds of accidents may still cause a deletion.
We can handle your SSD data recovery needs, irrespective of the kind of accident that caused data deletion. Examples include:
FAQ
How fast do I need to act on the accidental deletion of data?
Acting fast can help prevent further data loss by addressing the issue before it worsens. Misguided DIY experiments could risk the permanent deletion of data.
How to decide which SSD data recovery service I should choose?
Look for signs of expertise. Ask these questions.
Does the brand offer recovery from SSDs by all major SSD drive manufacturers?
How many successful SSD data recoveries have they done already?
Do they offer a no recovery, no charge privilege?
How well are they rated on trusted review websites?
Do they comply with major data protection and quality regulations?
With Stellar SSD data recovery service, you get convincing answers to all these questions. Just ask. Contact us today.
How much does Stellar SSD recovery service cost?
The cost of Stellar SSD recovery service depends on the extent of the damage and the complexity of the recovery process. However, we offer a free evaluation of your SSD, which helps you get a cost estimate beforehand.

Additional Reading: How much does Data Recovery Cost In India