Why Trust Stellar®?
Digital files are gradually replacing the need to maintain physical documents, in personal as well as corporate space. However, such a practice results in inevitable instances of data loss that may happen due to system crash, unexpected system shutdown, storage media failure, data theft, virus or malware attack, human error etc.
Stellar® Data Recovery offers a complete range of data recovery option to recover deleted data according to different data loss scenarios. Choose the most
preferable data recovery option as per your need.
If you have encountered any such problem, you may consider handing over your system or storage media to a data recovery service provider.
But this raises a concern:
Can you hand over your data and your device to anyone?
Your answer will be "NO".
Why? Because, we don't trust anyone blindly, especially if recovery involves dealing with sensitive and valuable data.
Also, once you have chosen a data recovery service provider: Can you be sure that you will get your data back?
Note: Choosing the right data recovery service provider is crucial for successful and safe recovery of data. Read more.
Why Trust Stellar® as your Data Recovery Service Provider?
Here are some of the reasons as to why you can Trust Stellar® as your Data Recovery Service Provider:
Service Effectiveness
Technical Expertise
Class 100 Clean Room Lab
Dedicated Service Manager
Assured Service Quality
Prompt Customer Service
Data Privacy
ISO 27001 certified
Strict Adherence to Security Protocols
Peace of mind
Renowned Brand
Strong Customer Support
No Recovery, no Charge* Policy
Transparency
Convenience
Service Effectiveness
Stellar® Data Recovery has invested heavily in setting up the right infrastructure, with two and half decades experience and thousands of working hours, making it No. 1 Data Recovery Company in South Asia. Also, we are 4.6* rated company in India, which is a testament of our effectiveness in delivering value to our customers.
A few contributing factors that help us maintain the level of efficacy in the services we offer are:
Technical Expertise
The technicians at Stellar® Data Recovery are highly qualified and understand inside out of all kinds of storage devices. They specialize in recovering data from all kinds of storage devices, including hard drive, SSDs, memory cards/pen drives, RAID implementation, SAN, NAS, etc.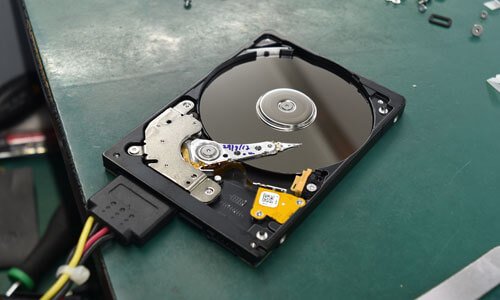 DAMAGED HARD DISK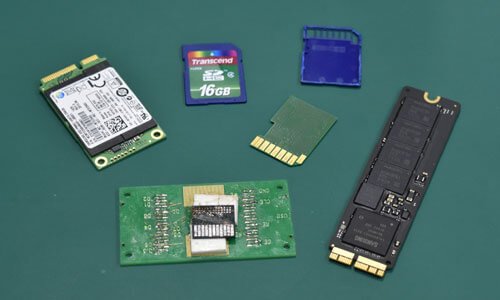 DAMAGED SD CARDS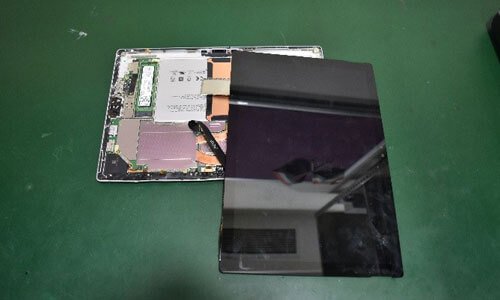 DAMAGED MICROSOFT SURFACE PRO
We have over 100+ dedicated R&D engineers that work tirelessly to develop proprietary techniques to deliver best data recovery results.
State-of-the-art Class 100 Clean Room Lab
Retrieving data from a physically damaged hard drive is an incredibly complex and sensitive job, which necessitates technical expertise and a specialized environment such as the 'Class 100 Clean Room Lab'.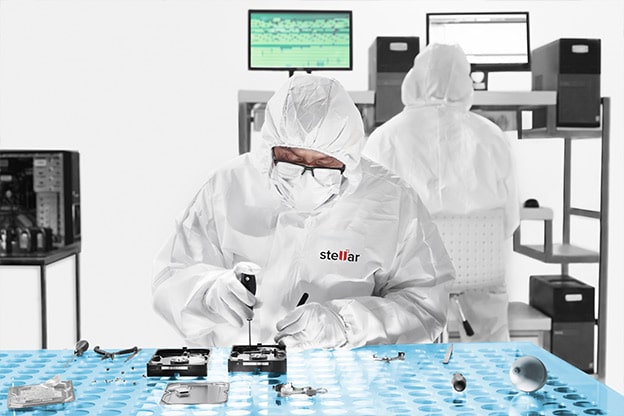 Unlike other data recovery companies, Stellar® has an ISO-certified CLASS 100 CLEAN ROOM lab with controlled temperature, humidity, pressure and dust particles, which helps prevent a drive from incurring further damage during the data recovery process. This maximizes the chances of a successful recovery.
Learn more about Stellar® CLASS 100 CLEAN ROOM.
Dedicated Service Manager
A dedicated service manager is assigned for you to ensure that your needs are heard and met with an appropriate coordinated response.
Assured Service Quality
We have the best technicians and best technology for data recovery, thus ensuring safe recovery of your data. Further, the quality team ensures that there is no compromise with data security, quality of service and you get the best service from all our data recovery centers.
We continue to invest in training and new technology to make sure Stellar® Data Recovery is a brand you can count on, and trust enough to recommend it to your friends and family.
Prompt Customer Service
Stellar® customer service team is known for its prompt response and regular update of actions being taken for data recovery. The team also recommends best practices to help eliminate the most common causes of data loss.
Privacy
Stellar® Data Recovery is committed to maintaining the safety and confidentiality of the data you share. The periodic internal and external audits ensure strict adherence to the data security and privacy standards.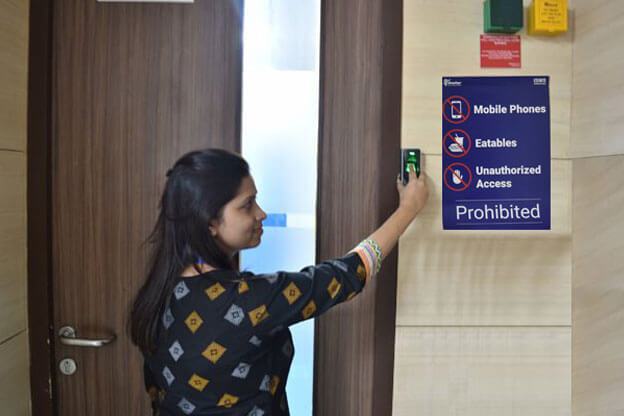 Here are a few other factors that add on to our commitment to maintain data privacy:
ISO 27001 Certified
Stellar® Data Recovery is India's only ISO 27001 (ISMS) standard certified data recovery organization, which implies that it has all the policies, procedures and framework in place to keep its customers' confidential information private and secure.
Strict Adherence to Security Protocols
Our technicians follow all strict security procedures to protect the integrity of our client's data at all times. We also guarantee 24/7 data security in the form of surveillance and reliable virtual (data backup) vaults. In fact, this is a key differentiator between local and professional data recovery service providers such as Stellar®, where a local provider would never be able to assure data safety with 100% guarantee.
Note: Upon realization of data recovery charges (and other charges, if any), Stellar ®completely erase the recovered data after 7 working days.
Peace of Mind
Stellar® has established itself as one of the pioneers in data recovery industry in India. With a proven track record of 25 years, strong customer support, money back guarantee, and widened reach, Stellar® offers you the peace of mind that you will receive the service and support you need – without any compromise on the quality.
Renowned Brand
Stellar® Data Recovery founded in 1993 has a successful track record of 25 years in data recovery services. We're South Asia's #1 and top-rated Data Recovery Company. We have served over 3 million users worldwide in last 25 years, and have received over 50,000 service jobs in our data recovery centers across India and Europe.
Corporate houses, SME, nonprofit agencies, Govt. bodies, local computer repair shop and individual customers, all kind of audience rely on us for professional assistance on recovering data.
Strong Customer Support
We provide 24X6 support to attend to your needs. Also, there are multiple channels by using which you can get in touch with Stellar® customer support team; you can visit any of our 15 branches, mail your requirements, or call our customer care representative.
No Recovery, No Charge Policy
Our data recovery service comes with 100% money back policy. Essentially, we work on 'No Recovery – No charge policy', which means if we do not recover data specified by you, there are no recovery charges.
Transparency
We take into consideration the parameters, such as type of storage device, problem type, turnaround time, etc. to calculate data recovery charges to maintain transparency of the data recovery cost.
We have 15 offices in India. You can walk into any office to check our data recovery processes and data security measures. This transparency is critical when you're handing over your valuable data to another company.
Convenience
Our physical presence in 15 cities across India, makes it easier for customers to contact us easily. Also, we offer free pickup service of your damaged storage device from your doorstep.
If you're interested in taking up Stellar® Data Recovery Services, call right away for Free Consultation at any of our branches.
Can I trust Stellar Data Recovery?
Stellar is ISO 9001 and ISO 27001 certified data recovery company. We perform data recovery in a very controlled environment called CLASS 100 CLEAN ROOM lab, and all our data recovery labs follows strict guidelines to ensure 100% confidentiality of your data. You can always trust Stellar Data Recovery as your data recovery services partner. We offer unmatched success rate of 80%+ to recover your data, along with 100% data security and confidentiality of your data. Call us at 1800-102-3232 or our nearest branch to discuss more about data recovery procedure at Stellar Data Recovery.