Selecting the Right Data Recovery Service Provider Requires Careful Research
How do you decide on the restaurant when you wish to dine out or place a delivery order? By checking out the restaurant reviews, customer ratings, and expected delivery time, etc.
Stellar® Data Recovery offers a complete range of data recovery option to recover deleted data according to different data loss scenarios. Choose the most
preferable data recovery option as per your need.
Likewise, how do you zero in on a seller when buying a product on Amazon? By researching about the seller's reputation, careful consideration of customer feedback, and delivery time, etc.
You'd nearly always do your homework before making the buying decision, as it has a bearing on the service quality and satisfaction.
Your decision becomes more critical when it's about choosing a (any) professional service. In this article, we are going to share detailed guidance on how to choose the right professional data recovery service provider.
First, it's important to evaluate the gamut of data recovery service providers comprehensively on a number of key factors, rather than limiting the choices based only on the service costs.
Sadly, 8 in 10 people let the cost factor misguide their decision to choose the service provider without due diligence.
They don't realize that – while trying to save on costs – they are putting their storage media and more importantly their critical data at risk of breach and misuse!
Surely, you would never want to hand over your hard drive containing personal and professional information to any random data recovery service provider. But whether you realize it or not, that's exactly what you might do if you focus only on the Cost factor. You may fall in for the scams and false claims made by local vendors who portray the picture of an international presence when all they do is operate out of a shanty in remote locations, without the basic skills, infrastructure, and practice for data recovery.
This poses serious threats to the user data on account of transparency and quality issues, which often leads to disastrous outcomes.
Quality commands value and so is the case with data recovery service providers. The cost for data recovery from a reputed data recovery provider may seem high initially; but a reliable company will take care of your sensitive data and device till the recovery is complete and also ensure complete data privacy in the process.
Therefore, it is crucial to hire a reliable data recovery service provider that has the ability to deliver what they preach. After all, data is the new currency and you will be leaving your wealth in the hands of a stranger. Hence, we have compiled a list of essential factors that should to be considered before you choose a Data Recovery Service Provider:
How Do Professionals Recover Data?
Depending upon your problem type and media type, data recovery is performed in different data recovery labs. Physically damaged HDD are always operated in Class 100 clean room lab, whereas logical data loss cases are operated in normal data recovery lab.
For a data loss situation due to logical issues, data recovery experts uses Data Recovery software to recover data. Whereas for a physical data loss situation, data recovery experts first fix issues with HDD and then create an image of this hard drive in controlled environment. After creating image of HDD, data recovery is performed by using data recovery software.
1. Data Recovery Capabilities and Processes
Does the data recovery service provider have the technical expertise to handle your requirement? This is the first 'qualifier' you must get answered with an objective evaluation of the technical capability.
This can be done by doing a background check through reviews of other clients. These reviews can be dug up on their website, social media pages, and Google Business reviews.
But what makes this step so critical to execute? Statistics. Data recovery cases that are handled by amateurs reduce the chances of successfully data recovery by 30%!
Given the foundational role that data plays today and that you get only one chance to recover your data, experience of the data recovery service provider is critical.
So, don't risk your precious data with choosing hit-and-trial methods employed by inexperienced service providers, which would lead to permanent data loss.
Instead of just going with the first service provider you come across, it is advisable to invest time in due diligence and choose a renowned brand with proven service record and technical expertise.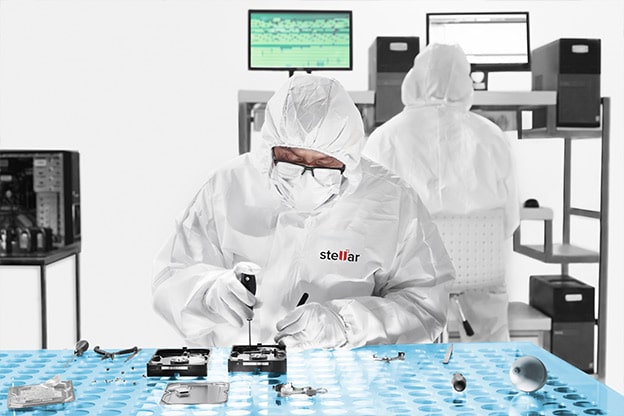 2. Data Recovery Infrastructure
Data recovery infrastructure is a critical factor with significant bearing on the outcome of a data recovery task. Typically, a data recovery lab — an essential element of the infrastructure — is a sensitive area, with controlled access. If your drive is physically crashed, then it needs to be operated strictly in a controlled environment which is known as a Class 100 Clean Room Lab.
This kind of setup is mandatory and recommended by hard drive manufacturers. Make sure that your service provider ticks this box, especially for data recovery from physically crashed/damaged storage media.
You might be surprised to know that many local data recovery vendors claim to have such an environment, when in reality, they operate out of a regular everyday office premise which is loaded with dirt and dust.
So do your research well!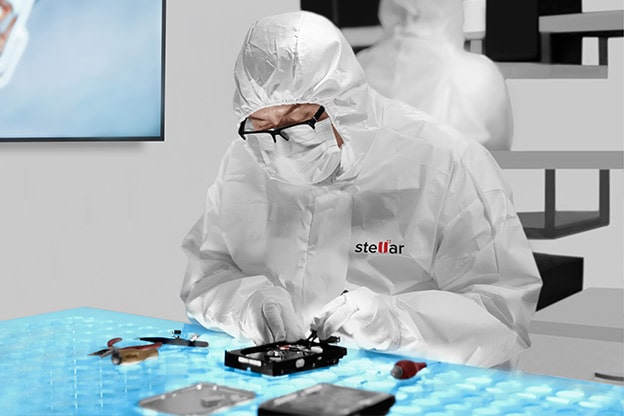 3. Data Security Practice
This remains the most crucial factor while choosing your service provider. A professional service provider would follow all sorts of protocols to protect the security and integrity of your data at all times. Data theft is a foremost concern in the western world, with stringent regulations. Data security is also gaining more importance in countries India where the regulatory bill for data protection has been tabled and expected to come in force soon.
Hence, enquire about and understand how and where your corrupted data as well as recovered data will be stored. It goes without saying that a reputed and professional data recovery service provider would be able to guarantee 24/7 security of your data by way of comprehensive surveillance and reliable virtual vaults.
In fact, this is a key differentiator between local and professional data recovery service providers, where a local provider would never be able to assure data safety with 100% guarantee.
Here are some questions that you can ask your data recovery partner in this regard:
What type of data security infrastructure is in place for all levels and variety of services?
Do service providers treat customers differently by their profiles?
Are sufficient security policies in place to ensure restricted/controlled access to employees?
Are efficient identity management techniques and practices being followed?
What are the Data Backup & Retention Policies that are in place?
How long does the service provider keep your data with them after successful recovery?
What procedures are followed to wipe this data?
How physically secure are the data recovery labs?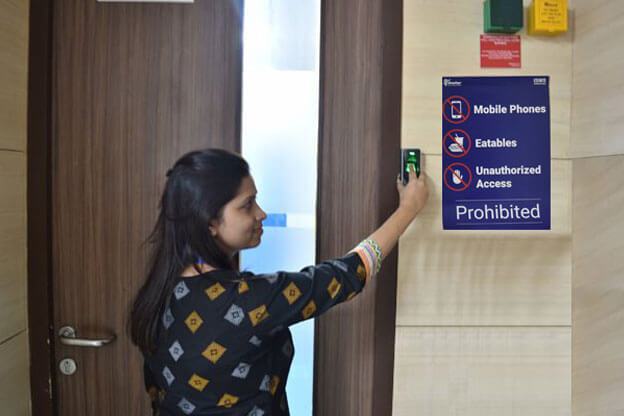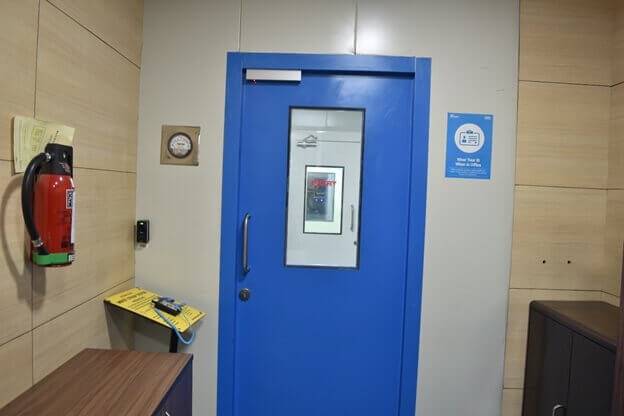 4. Service support and ease of service use
You as a customer should have access to a dedicated staff via email, phone, or visit. A 24x7 or 24x5 accessible data recovery provider should be your preference.
This is another leading factor where local data recovery service providers lag behind. A professional service provider would always be well-equipped to handle all sorts of queries from their clients. Your service provider should be able to promise you a basic level of service support, and regular updates regarding your data recovery job.
An ideal Customer Support helps to maintain the quality of the services that are rendered. But most importantly, it helps to maintain the baselines by setting the right kind of expectations.
Hence, customers know what they are getting into, what type of services are on the table, and the timelines that will be followed. This takes away all the discrepancies away from the data recovery process and it is comparatively much easier to satisfy the customer.
5. Business Health and Process
Business health and process rigor can indicate a service provider's overall track record, success rate, and trustworthiness. The following questions can help you evaluate the business health and process rigor of the data recovery service provider:
How robust is your data recovery service provider's business model?
Who are their existing clients and partners?
Which services do they specialize in?
A professional service provider that has a sustainable business model and has been in the industry for a minimum 8-10 years should be the primary preference.
Some other questions that can also help here are:
Do they have an internal or external audit process to validate the reports?
How often do they do internal/external IQA to improve their internal processes?
What certifications or achievements have they been affiliated to?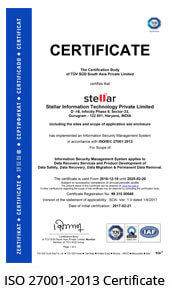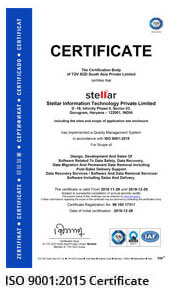 6. In-House Research & Development
Storage media devices technologies have been changing rapidly. We once used to deploy 64MB memory cards for mobile devices. Now 128GB variants are commonly available in the market. We also have new age storage devices with technologies like flash storage, encryption, and virtualization that enable better storage, faster speed, and robustness.
These new era devices are either enhancement of previous models or are new technologies altogether. Whatever the case, it is necessary for a reputed data recovery service provider to have an in-house research & development team.
The thought process behind this is that specialists who thoroughly know the involved algorithms and the make & model of the devices can perform successful data recovery.
After all, complex storage devices such as RAID, SAN or NAS can pose perplexing difficulties for amateurs. But it will not be a difficult task for an experienced and professional team, although it might take some time.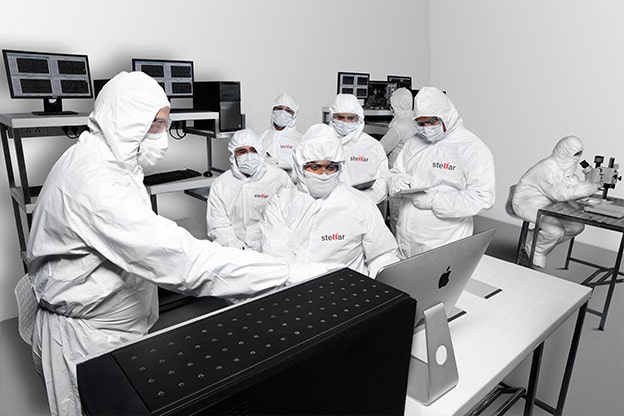 7. Diagnostic Process Deployed
One of the best ways to quickly gauge the service quality of your data recovery partner is to inquire about their diagnostic process. How do they determine root cause of the problem with a hard drive?
They should be well-equipped with all types of hardware and software tools to handle the various types of data recovery requests. There are a lot of service providers out there who do nothing more than using third-party software tools to detect hard drive faults.
Thus, companies who have their own proprietary software for the purpose are more reliable since they can easily break down the complexity of the complete process involved.
One should validate all these critical checkpoints before handing over the storage media and entrusting a 3rd party service vendor with recovering personal or business data. So, the next time you face a data loss situation, make sure that your data recovery service provider is ticking most of these boxes. And whatever you do, don't let cost take the center stage again. It will prove expensive in the long run!