Have you accidentally deleted files from trash mac? Or you have accidentally Emptied Mac trash? And want to recover deleted files? Don't panic! The deleted files are still available in Mac OS, even if we have deleted all data from Trash. We can still recover them. Mac retains your deleted files in Trash folder when you delete them by the following ways:
Pressing Command + Delete keys
Dragging and dropping files into Trash
Right-clicking the file, and then clicking Move to Trash
Selecting the file, clicking the File menu, and then choosing Move to Trash
Stellar Data Recovery offers a complete range of data recovery option to recover deleted data according to different data loss scenarios. Choose the most preferable data recovery option as per your need.
Mac has in-built utilities to restore deleted data that's held in Trash folder. But if you delete your files by pressing Command + Option + Delete keys, or by choosing "Delete immediately" option (available with MacOS Catalina), the files do not move to Mac Trash and are permanently deleted. Emptying Trash also results in permanent deletion of files. The permanently deleted data or can only be recovered by using a mac data recovery software such as Stellar Data Recovery Professional for Mac, unless you have a Time Machine Backup.
Special Offer
Get Free 1 Month License of SpeedUp Mac on Purchase of Stellar Data Recovery for Mac

Buy Now
Here we discuss some easy-to-use methods to restore deleted files that are in Mac Trash folder, and the files that are deleted permanently.
Methods to Recover Deleted Files from Mac
1. Use Mac user Interface for Mac Trash Recovery
To recover deleted files from Mac Trash, follow the below given steps:
[NOTE]: Mac Trash retains the files only for 30 days from the date of deletion. Past this period, the files are permanently deleted from your Mac.
Click Trash and select the file(s) you want to restore
Right-click the selection
Choose Put Back to restore deleted files
You should now be able to see the restored file(s) at their original locations.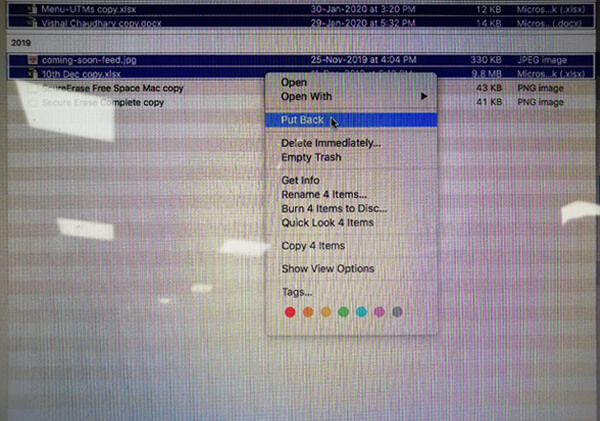 [IMPORTANT]:
You may not be able to see the Put Back option while trying to restore multiple files in one go. This may happen because the original locations of selected files are different. For instance, files deleted from different locations such as Documents and Downloads cannot be recovered from Trash in one go.
In such a case, you can restore the files individually.
Alternatively, you can select a set of files whose original locations are same, and restore them.
Special Offer from Stellar
Get exclusive offer on stellar data recovery software, drop email to help@stellarinfo.com
2. Use Mac Terminal for Recovery of Deleted Files from Mac Trash
You can also use Terminal to recover deleted files if they're still in Trash folder on your Mac. This method uses mv command to move files from Mac Trash.
Steps to restore deleted files from Mac Trash by using Terminal:
Click Launchpad, and search for Terminal app
Launch Terminal on your Mac
Type cd .Trash and hit Return key
As we're trying to restore files from Trash, running this command makes sure that whatever command we're about to run next is meant for Trash
Type mv coming-soon-feed.jpg ../ and hit return key to run this
command

Where,
coming-soon-feed.jpg is the complete file name including file extension. Make sure that you replace this with the name of the file that you want to restore.
Running this command would move your file to desktop.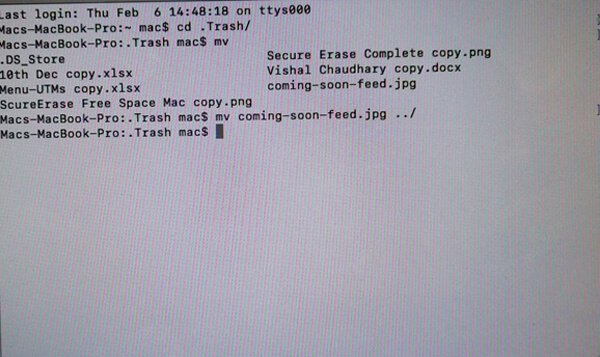 [NOTE]: The methods 1 and 2 described above couldn't be used to recover permanently deleted data. They'd help you to restore the data that is residing in Trash after its deletion.
3. Restore Deleted Files from Time Machine Backup
If you've deleted your files permanently, but have Time Machine Backup in place, you may be able to restore the files from backup.
Time Machine utility on Mac does an incremental backup of data on a connected backup drive. Means, it backs up your files without creating a duplicate. But when the backup drive runs out of space, it automatically replaces the oldest data based on First-In-First-Out logic (FIFO) to accommodate space for new files. Hence, if you're lucky enough, your permanently deleted files may still be available on the backup drive from where you can restore them.
To restore deleted files from Time Machine Backup, follow the steps given below:
[NOTE]: Make sure that your Time Machine back up drive is connected to your Mac.
From menu bar, click Time Machine > Enter Time Machine
Search the deleted file in Time Machine Window that opens
Select the deleted file
In this step, you can also preview the selected file by pressing Space Bar.
Click Restore button at the bottom
Check if you're able to see the restored file
4. Recover Deleted File from Mac Trash by using a Mac Recovery Software
A mac recovery software such as Stellar Data Recovery Professional for Mac acts as a savior in case you're unable to recover deleted files by using the methods discussed earlier in this article. The software can recover files in case you've emptied the Mac Trash or permanently deleted the files via any other method, in the absence of backup.
Stellar Data Recovery Professional for Mac is a DIY tool for recovery of your deleted files from Mac. It can effectively recover unlimited number of files. This software also recovers deleted file from latest macOS Catalina. Follow the steps given below to recover deleted files by using Stellar Data Recovery:
[NOTE]: Disable System Integrity Protection (SIP) on your Mac before proceeding with the steps.
Download and install free trial version of the software
Free Download

100% Secure

Select what type of files you want to recover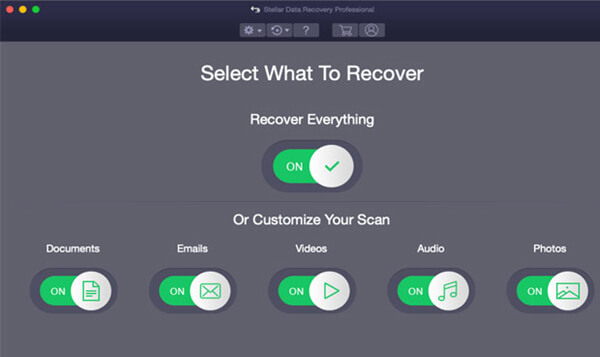 Choose a volume or location on your Mac from where the files were deleted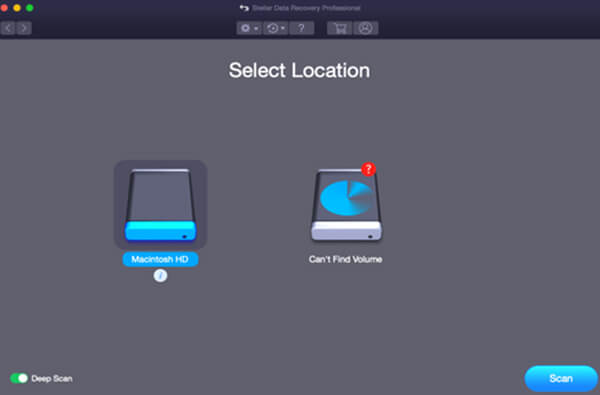 Click Scan. This will fetch all the recoverable files. With free trial version of the software, you'll be able to preview the files that were fetched during Scan. Once you're sure, you can purchase the software and activate it.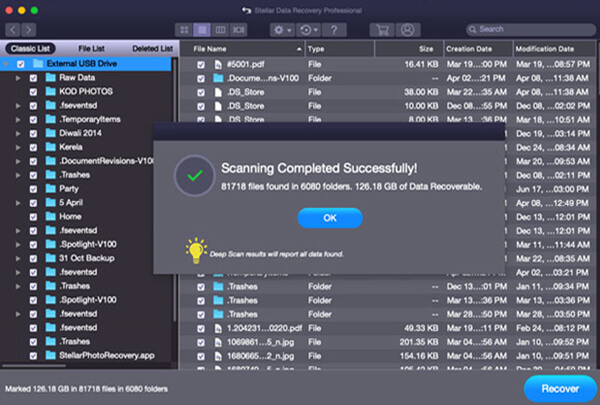 Once activated, you can save the fetched files by clicking Recover button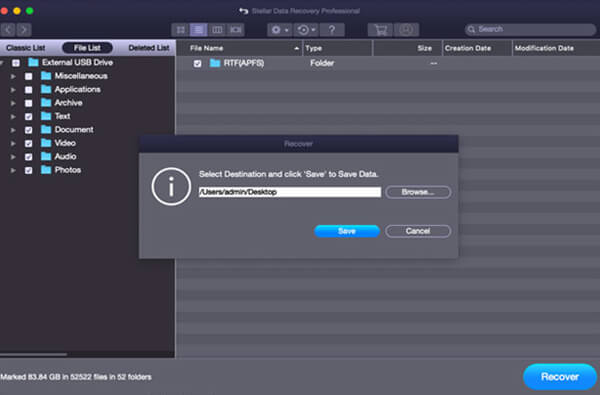 Conclusion
This posts discussed methods to recover files from Mac trash, provided that the deleted files are present in Mac Trash bin. Also, if you have a Time Machine Backup available for the deleted files, you can restore them from the backup. But if you've emptied the Trash, or permanently deleted the files in the absence of Time Machine Backup, the only choice of file recovery is to use a powerful mac data recovery tool such as Stellar Data Recovery Professional for Mac.
Also, read – how to recover from data from corrupt time machine hard drive?
With a 100% recovery rate and advanced scan speed and algorithm, you can always recover deleted files from emptied trash with ease.