1. Use Mac user Interface for Mac Trash Recovery
To recover deleted files from Mac Trash, follow the below given steps:
[NOTE]: Mac Trash retains the files only for 30 days from the date of deletion. Past this period, the files are permanently deleted from your Mac.
Click Trash and select the file(s) you want to restore
Right-click the selection
Choose Put Back to restore deleted files
You should now be able to see the restored file(s) at their original locations.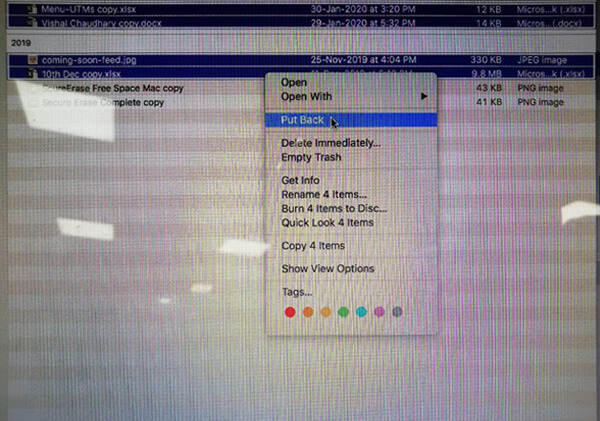 [IMPORTANT]:
You may not be able to see the Put Back option while trying to restore multiple files in one go. This may happen because the original locations of selected files are different. For instance, files deleted from different locations such as Documents and Downloads cannot be recovered from Trash in one go.
In such a case, you can restore the files individually.
Alternatively, you can select a set of files whose original locations are same, and restore them.
Special Offer from Stellar
Get exclusive offer on stellar data recovery software, drop email to help@stellarinfo.com