Stellar® Data Recovery Vs. Recuva® Data Recovery
Complete Data Recovery Software for Windows
Why to choose Stellar data recovery software over Recuva? The powerful Stellar Data Recovery software can read and recover the files even in the most critical data loss cases, while Recuva couldn't. Stellar® is a reliable substitute for Recuva as it not only offers data recovery but can also repair Photo & video files.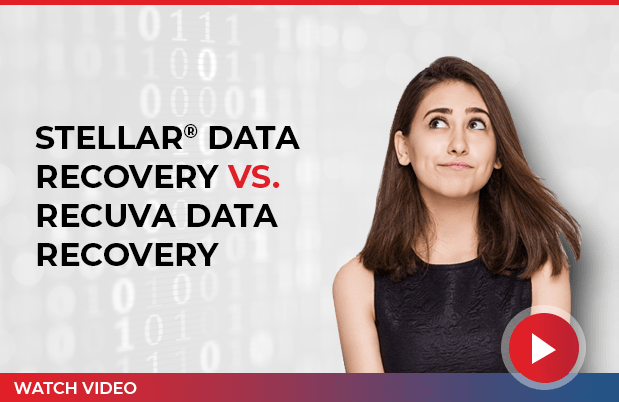 Why Choose Stellar® Data Recovery Software?
Limitless data recovery with ability to restore unlimited file types.
The software helps to create disk images and also restores lost disk partitions
The software recovers data form all storage media such as hard drives, SD Cards, SSD Drives etc.
100% Safe, reliable and efficient DIY data recovery software
Lowest price guarantee for Indian Customers
Recuva® vs Stellar®
Which is the Best Free Data Recovery Software?
Stellar® Data Recovery software for Windows provides customers with an effective and powerful DIY experience to recover lost data efficiently. All Stellar softwares can be purchased with a lifetime license and are available for a 30-day risk-free trial to help you be certain that you are picking the best solution for your needs.

Full and Unlimited Data Recovery
Stellar's is one of the best windows data recovery software to recover deleted or lost data from your digital storage media. The users can Scan an entire hard drive or a specific location or folder for retrieving deleted documents, photos, videos and other types of data.

Recovers Data from Encrypted Drive
The software allows to recover deleted data from BitLocker encrypted hard drive, external hard drive or SSD Drives. To recover data from the user requires the password. After the password is entered scan the drive and recover data.

Recovers Data from Missing Partitions
This software can help users to find and locate the missing partitions on a drive. The users can scan the hard drive and once the scanning is complete, all the partitions found during scan are listed.

Retrieves from All Windows Devices & Drives
Stellar's data recovery tool recovers data from hdd, ssd. It also restores data from USB drives, thumb drives and also SD card, Micro SD card etc. The software supports recovery of data from FAT, ex-FAT and NTFS formatted drives and partitions.

Recovers Data from Crashed Windows System
Stellar Data Recovery Professional allows to create bootable media that allows recovery of data from PC that fails to boot.

Disk Imaging for Faster Data Recovery
This software creates an image of fragmented or corrupt hard drives having bad sectors. It works on this disk image to recover the data without the need to scan the physical drive. Further, you can choose to image a specific part of the disk instead of the entire volume.

Free Download 100% Secure

Buy Now
* Download the free trial version to scan & preview your lost or deleted data.
Go To Mac Version
GET THE BEST DATA RECOVERY SOFTWARE AT BEST PRICE
Stellar® Data Recovery Software — Choose the Best Plan
Stellar® is an Indian brand, known worldwide for its world-class data recovery software. We have over 30 years of experience in providing data recovery services and software solutions.
Stellar Data Recovery for Windows
Standard
Recuva Data Recovery Software
Versions Available
Free, Standard, Professional, Premium, Technician, Tool Kit (Also Available for Mac)
Free, Professional (No alternative for Mac)
Tech Support
Available
Only for Paid Version
Image Creation
Yes
Yes
Multiple File Support
Yes
Yes
Deep Scan
Yes
No
Scan Status Details
Yes
No
Multiple DPI Support
Yes
No
License Type
Single System
Single System
Technical services to your clients
Yes
No
Data Recovery Services Integration
Yes
No
EMI Available
Yes
No
Money Back Guarantee
Yes (30 Day)
Yes (30-Day)
Payment Options
Net banking, Credit card, Debit card, Wallet, UPI
Credit card, PayPal
Buy Now
OUR CUSTOMERS LOVE US
We Are Rated Best by Our Customers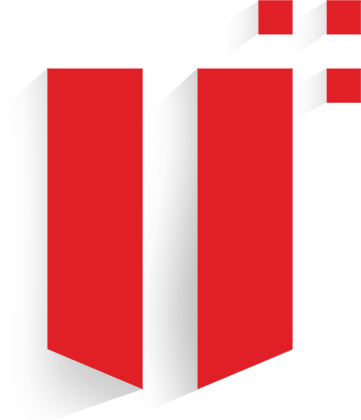 Technical Specifications
About Product
---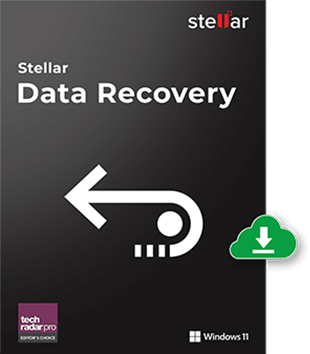 Version
11.0
Release Date
February, 2023
License Usage
Single User
Edition
Standard, Professional, Premium, Technician, Toolkit
Language Supported
English, Deutsch, Français, Italiano, Español, 日本語 , 한국어, Português Brasileiro, Dutch, हिंदी
System Requirements
---

Processor
Intel compatible (x86, x64)
Operating System
Windows 11, 10, 8.1, 8 & 7 (Service Pack 1)
Memory
4 GB minimum (8 GB recommended)
Hard Disk
250 MB for installation files
Documents
---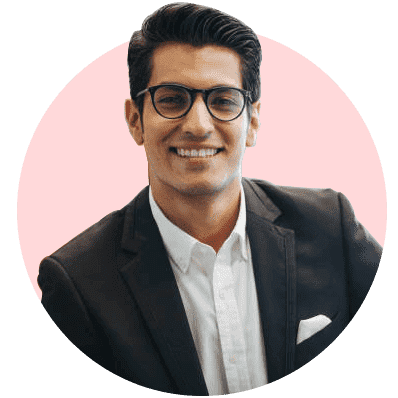 Recover your Data by using #1 Data Recovery Software
Stellar® is one of the leading names in the data recovery industry. We offer over 100+ Data recovery and repair tools. Stellar data recovery software is designed to be simple, yet providing advanced recovery features.

Free Download 100% Secure

Buy Now
* Download the free trial version to scan & preview your lost or deleted data.
FAQ
Can we recover Video, audio, and photos with the help of stellar data recovery software?
Yes, you can recover video, audio, and photo files with the help of this software. This stellar software can recover unlimited file types. If a specific file type is not listed, you can still recover it with the help of this data recovery software.

Do I need to recover 1 file do I still need to purchase?
If the file is less than 20 MB we suggest downloading our free data recovery software. You can recover the file for free, however, if the data is more than 1 GB we suggest our customers opt for higher versions of the software to get unlimited data recovery.
Can the data be recovered from exFAT partition?
Yes, this windows data recovery software can recover data from the exFAT partition. This software also supports NTFS, FAT, FAT16, FAT32, and exFAT file systems.