Solid State Drives (SSDs) are non-magnetic storage devices that use integrated circuit assemblies to store data. Instead of physical spinning disks and movable read-write heads, which are common components in hard drives, SSDs comprise self-compressed flash memory chips.

The 2.5 inch SSD, which is the most common type, is physically similar to the mechanical hard drive. This makes it simpler to fit the SSD in the hard drive's bay in computers and laptops in case of system upgrades. The M.2 SSDs go into the slots on the motherboard.
In the past, SSDs were used only by professionals who needed high-speed computing. But today, they have become commonplace. Most high-end laptops come with an SSD.

Much like USB memory sticks, SSDs store information on chips and have no movable parts like the mechanical arm with a read/write head in the case of hard drives. So, SSDs are compact as compared to HDDs. Also, SSDs are around 30% faster than HDDs. Furthermore, there is a lower risk of physical damage and related data loss. However, the data loss risk associated with SSD due to other reasons cannot be ignored.

We have discussed the features and types of SSDs in a former blog titled Solid State Drive - The Future of Data Storage. You can visit the blog for detailed information about SSDs.
Further in this article, we will explain:
What causes data loss from SSDs?
The warning signs that your SSD is on the verge of crashing and you can face data losses.
The reasons why data recovery from SSDs is a complex job.
Options for SSD data recovery.
What Stellar® can do for you?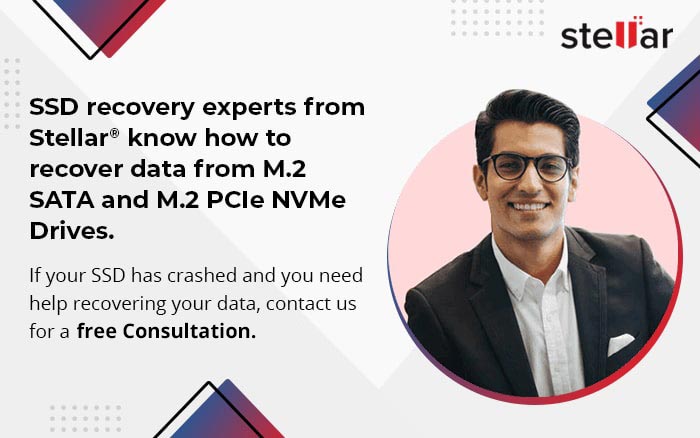 Causes of Data Loss in SSDs
An SSD may malfunction because of heat, firmware failure, and operational misuse, among other causes. An SSD failure could be either of these two scenarios:
The data present on the drive is either corrupted and becomes inacccessible, or is removed from the device.
The device doesn't allow writing more data.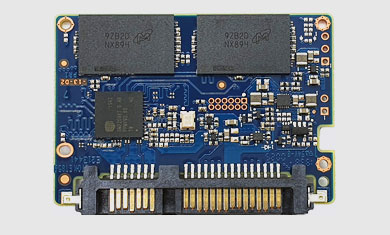 The second event doesn't cause data loss because no file is written. However, the first event can have critical consequences.
The most prominent causes of data loss in solid-state drives include:
Accidental deletion of data
Unintended formatting of the drive
Power surges that cause SSD malfunction.
Bad blocks, which are the SSD equivalent of bad sectors in HDDs.
SSD controller failure.
Firmware damage caused by bugs.
The SSD write cycle or Program/Erase (P/E) cycles get exhausted.
Manufacturing defects in NAND chips.
Failure of one NAND flash chip on the SSD can lead to data being inaccessible on that chip. It can also cause the failure of other NAND flash chips, ultimately causing the failure of the entire SSD.
Overheating that is caused by high-speed transistors.

Signs That Your SSD Crashing: Hints Of Possible Data Loss
The data loss risks associated with SSDs can be identified if you can understand the signs of SSD failure.
Organizations and individuals should act proactively on these signs. Early remedial action makes it possible to fix the SSD and avoid loss of data. Moreover, regular data backups reduce the impact of irredeemable damage to your SSDs.
Unlike HDDs, SSDs don't make peculiar sounds when they crash. This makes it difficult to predict an imminent device failure. However, if the users remain vigilant enough, possible failures can be detected.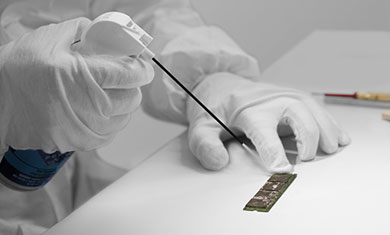 Some of the tell-tale signs that your SSD is on the verge of crashing, which will be followed by data loss, are listed below.
In case it takes unusually long to read or save a file and the process still fails. The system showing an error in reading and saving files also indicates bad blocks problem.
Bad blocks also hinder file writing. Sometimes the problem is resolved automatically. Or files can be saved on other locations or on cloud storage to allow continued access.
The PC or file systems need repair. (Though this can also be a result of the device not being shut down properly.)
Active applications freeze and crash.
Errors while moving larger files.
When the device runs into errors while booting, but runs fine if you press the restart button a couple of times.
The device becomes read-only, i.e., you can open and read the files that are already on the device, but not add new ones.

Reducing The Risk Of Data Loss
SSDs usually have a long lifespan. But crashes are possible due to hardware, software, malware issues.
Some of the causes of data loss in SSDs are outside the control of the user.
However, there are certain steps for reducing the risk of data loss. If you maintain good SSD health, it reduces the risk of device failure.
Refer to the Preserving Your SSD Health section in our detailed write-up about SSD basics. The guide talks about ways to reduce the risk of data loss associated with SSDs.

Complexity in SSD Data Recovery
Just like any other device, SSDs also have certain options for data recovery. However, they are often more complicated and strenuous.
In a previously published post, we discussed the complexity of SSD drive recovery.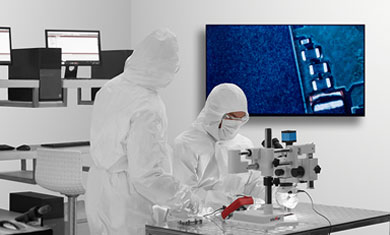 The diverse challenges in the ways of SSD data recovery are enlisted as follows:
SSDs have complex data structures that differ depending on the manufacturer.
Address line complexity
Memory chip density
Variations in encoding and encryption
Error correction of code variables.
All these factors make data recovery from SSDs challenging as compared to HDDs.

Data Recovery Options For SSDs
In cases of accidental data deletion and unintentional drive formatting, data can be recovered from the crashed SSD by using recovery software. Software solutions work when a particular file or folder is lost because of logical failures like deletion or unintentional formatting of certain partitions on the SSD.
For more complex cases, getting professional consultation services with data recovery experts might be required. For example, data lost due to the failure of multiple flash chips or the SSD itself can be recovered only by experts.
You get only one chance to recover your precious data; so choose wisely.
In case of data loss caused by SSD failure, you can act on the reference of our data recovery guide. If that doesn't work or the situation is worse, contact experts.

Stellar®: Recover Your Data From A Dead SSD
The task of recovering data from a dead SSD is best left to the experts. At Stellar® , we make it our mission to help you get the best SSD data recovery service.
What makes Stellar® better than others?
The difference lies in our expert and highly competent team.
And with Stellar®, you can be sure of:
100% data privacy. We are ISO 9001- 27001 certified organization, and maintain strict adherence to security protocols.
100% convenience and peace of mind. Transparency and robust customer support are the cornerstones of our business. And you can trust the brand that has garnered the trust of many others across the globe.
100% service effectiveness. We have suitable infrastructure like state-of-the-art data recovery labs and technically proficient teams. Plus, our dedicated service managers are always on their toes to ensure prompt service and quality assurance.
No matter what kind of a data loss concern you are facing, if there is a solution to it, you will find it at Stellar®.