Professional Hard Drive Recovery Services
At Stellar Data Recovery we offer professional recovery services for Toshiba hard disk drives. We can retrieve data from a hard drive that is mechanically damaged, or affected by virus and malware. Our experts have huge experience in repairing damaged Toshiba hard disk drives that have suffered data loss due to logical or physical damage.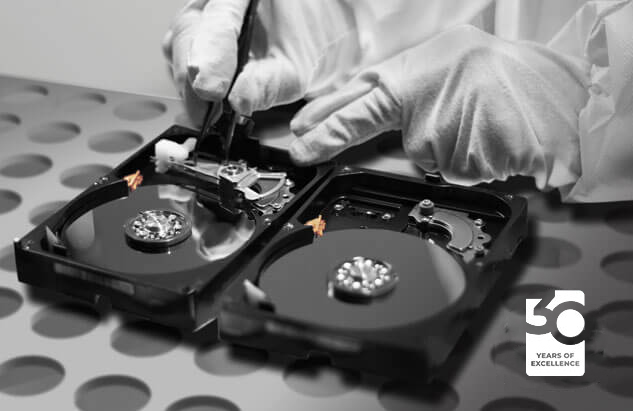 Hard Drive Undetected
There are many reasons for this complaint. It might be a broken SATA port, or corrupted firmware. You can try to fix the Toshiba hard disk yourself but if you fail we shall provide reliable data recovery.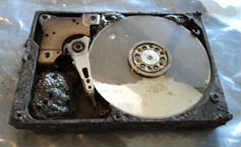 Scratched Platter
This is more complex and needs expert recovery services. The Toshiba hard disk has to be taken apart in a cleanroom and a clone generated. We have the most sophisticated Class 100 clean room in India.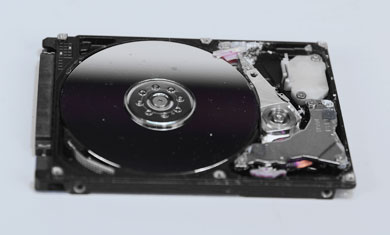 Motor Problems
The motor has to spin the Toshiba hard drive at exactly 5400 or 7200 RPM) depending on model). Any change and the circuitry cannot read the data. Our experts can change the motor and extract the data in no time.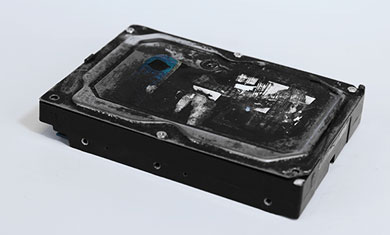 Bad Sectors
The Toshiba hard drive is split into sectors. Too many bad sectors prevent data reading and writing. Engineers at Stellar Data Recovery can recover the data and export it to external storage.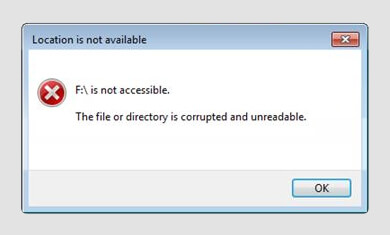 File System Corruption
The Master File Table acts as the phonebook of a Toshiba hard drive. If components in it are missing the data cannot be located. We can rectify the situation and remap the File Table.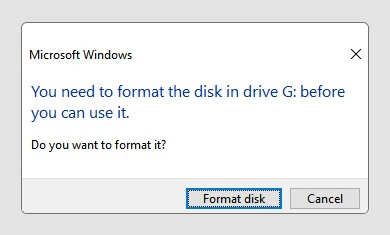 Wrong Formatting
If a negligent person has formatted the wrong Toshiba hard drive it will result in an unreadable disk. At Stellar we specialize in reconstructing a disk from scratch and restoring the information therein.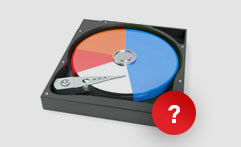 Wrong Partition
If someone is careless while using Disk Management Tool and shrinks the wrong partition on Toshiba hard drive there will be loss of valuable data. Experts at Stellar have long experience and can recover data.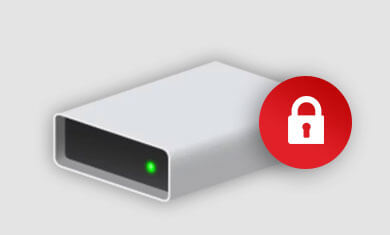 Bit Locker Encryption
We can recover data flawlessly from Bit Locker encrypted Toshiba hard drives. Our retrieval can work with different encryption standards.
Hard Drive Recovery Process For Any Situation
Toshiba hard drives are built to meet exceptional benchmarks. However hard disk failure happens. Common reasons are read and write head crashes, malware, moisture, accidental deletion of folder and partition, and accidental formatting. There is no reason to panic. We can recover data with 100% success from any type of Toshiba hard drive, laptop or desktop or server.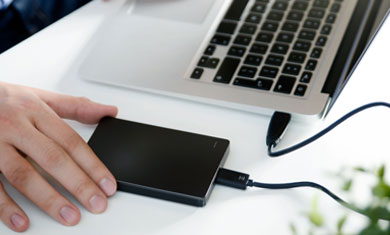 HARD DRIVE NOT READING
If the Toshiba hard drive cannot be read it indicates that the system does not recognize the drive. You will get an error message stating "drive not found". If the problem cannot be solved easily by changing SATA cables and ports, call us immediately.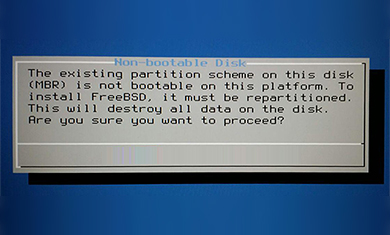 UNBOOTABLE DEVICE
This problem happens when the system files stored on your Toshiba hard drive are not accessible to the CPU. the operating system cannot load. Restart your computer. If it does not solve the problem, consult us.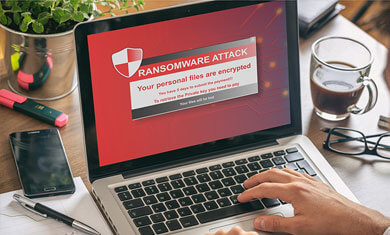 MALWARE INFECTION
If you have noticed that your Toshiba hard drive is unusually busy or the computer is slow it indicates malware. Viruses can wreak havoc inside your system. It can cause a data breach. Switch the device off and call us for the safe migration of data to a new drive.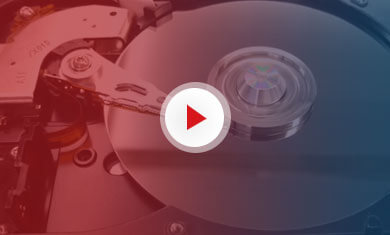 SCRATCHED SURFACE
The Toshiba hard drive will make a peculiar clicking noise when the surface is scratched by the read and write head. If you hear any strange noise, shut the computer off and call us.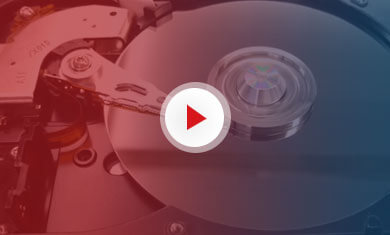 BROKEN HEAD NOISE
If the head is worn out it will make a grating sound as it writes data. If you find the Toshiba hard drive is making a sound when writing large files, stop using it and consult us.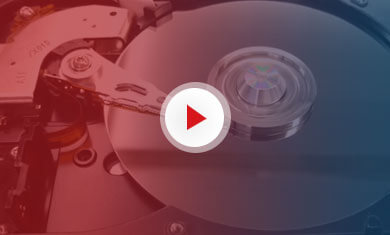 BROKEN MOTOR SOUND
If the motor is not working at the correct speed the Toshiba hard drive will make a whining sound.If you hear a high-pitched noise, stop using the laptop and desktop. Give us a call and we shall guide you.
Previous
Next
We Can Recover Data From All Types Of Toshiba Hard Drives
Toshiba Laptop/Desktop Hard Drive | Toshiba External Hard Drive | Toshiba Network Attached Storage | Toshiba Surveillance Hard Drive
Data Recovery From All Type of Hard Drive Interfaces
| | | |
| --- | --- | --- |
| SATA | PATA | IDE |
| eSATA | SAS | Fiber Channel |
| USB | SCSI | Firewire |
If your Toshiba hard drive is not listed here, don't worry! Stellar can recover data from any type or brand of Toshiba hard drive.
Best Toshiba Hard Drive Data Recovery Services
If you have suffered data loss, call us. We provide a diagnostic report free of charge. If you want we shall offer a price quote. Our engineers have gathered experience in data recovery for the past 25 years. That enormous know-how is at your disposal. Millions of satisfied clients and MNCs have given us hundreds of 5-star ratings on TrustPilot.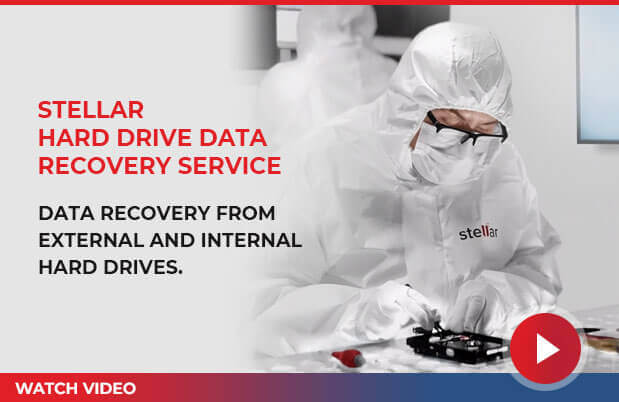 World's #1 Data Recovery Service For Toshiba Hard Drives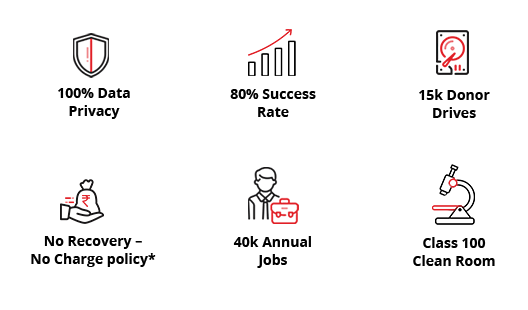 4 Step Recovery Process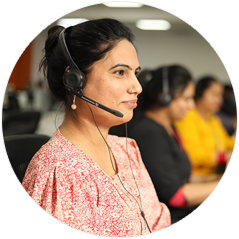 Phone Consultation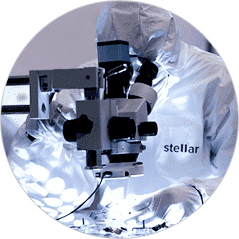 Toshiba HDD Analysis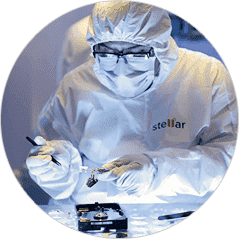 Data Recovery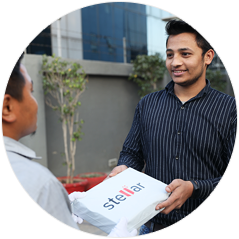 Data Verification
After verification the retrieved data would be sent to you by preferred storage media.
FAQ
What are common signs of Toshiba hard drive failure?
Slow booting and slow writing to drive is the first sign. Save should always be instant. If it is not, then the Toshiba hard drive is failing. Clicking, whirring, and whining noises are other signs.
What is SMART?
All modern Toshiba hard drives have an analytical tool known as SMART that monitors and reports hard drive health. You can use Stellar All-in-One Drive Monitoring Software on your hard drive 24x7. It is free to use.
Can Stellar Data Recovery software recover data from my Toshiba hard drive?
If the loss of data is logical e.g. accidental partition, deletion or format then Stellar Data Recovery Software can help to retrieve data. It cannot help with physical damage such as bad sectors.
What is a Class 100 Clean Room?
A Toshiba hard drive is a delicate device. It is taken apart in a clean room since the smallest speck of dust might affect it. A Class 100 clean room has state-of-art HEPA filters that allow a maximum of 100 microscopic particles per cubic meter. In short, the air is extremely pure.
What is the normal lifespan of a Toshiba hard drive?
Toshiba hard drives are well made. But hard drives are highly unpredictable in their performance. On average they last between 3-5 years and about 30,000 hours. But this might vary widely in conditions that are hot and dusty.
OUR CUSTOMERS LOVE US
We Are Rated 'The Best' By Our Customers

4.6Average Google Rating
I have a 5 TB Hard disk of which the data has been lost but with the help of Stellar data recovery, all data got recovered from the hard drive. I am very thankful to the whole service team of Stellar Data Recovery in Hyderabad they were very professional for my enquiry call to closure.

---
I tried everywhere to recover my important lost data but nothing worked. Then I approached Stellar Data Recovery in Chandigarh and their staff did it for me, I got my complete data recovered. I thank them from the bottom of my heart.

---
This is simply amazing. We had a large data on the hard disk and was deleted by mistake. With a general understanding, we never ever thought that the deleted data could be recovered. Thank you so much to Stellar, for making this possible. We have received the complete recovered data. Special thanks to Mr. Narasimha for his great cooperation, and support. In spite of bandh today here in Bengaluru, he personally visited my home and handed over the hard disk with recovered data. Unexpected and very special. Thank you so much, Narasimha... I will be calling your head personally to thank Stellar and you in particular.

---
At Steller Lab side my experience was good, People are quite professional. But, don't bring your laptop if you have a hard disk issue. At Steller's sales side, my experience was really nice. Especially, Sashi Mishra Madam helped me wholeheartedly to make my data-recovery process seamless and fast. Thank you Stellar and team.

---
Very Nice Services provided by the Stellar Data Recovery Team, at one point of time I forgot the valuable data of my personal Seagate hard disk, then I contacted with Stellar Data Recovery Team and I sent my hard disk to them at their Ahmedabad Office and Team has been successfully recovered my valuable data from my hard disk....!!!! Thanks to the whole team of Stellar Data Recovery.....!!!!

---
I had given my External Drive to Stellar Information Technology Private Limited in Nehru Place for recovery of data. It took almost 15 days to get my data recovered. During the processing of my External Drive, I have been kept in the loop and informed about the updates of their work. On completing the job of data recovery, I have been asked to inspect the recovered data and I am happy that all my important data has been recovered. The way Stellar has done my work is commendable. The company always kept me informed about the updates of the processing. It has been a good experience getting services from Stellar.

---
I'll definitely recommend this place as when I lost all the possible hands on the data recovery only Stellar helped me in recovering my all data. They were very professional. Highly Recommended to others who are searching for data recovery services.

---
My very crucial data was deleted and I was facing problems in continuing my business Then Mr. Piyush Intern from Stellar Data Recovery contacted me and helped me to get my data of 512 GB back. I am really thankful to Stellar Data Recovery Company and Piyush.

---
I had to approach Stellar Data Recovery to recover data from a physically damaged laptop hard disk. I am very satisfied with the service provided by the firm. The person assigned to my case, Ms. Shreyasha Dutta, coordinated things very smoothly. Most importantly, all the data that I needed was successfully recovered.

---
Stellar provides excellent service in terms of data recovery they provide on-time services and customer dealing was well-explained things about all stages of the data recovery process. I would like to thank Abhishek sir for the excellent dealing. Must visit Stellar for the data recovery process.

---